Lauren Hill, 19, knows she hasn't got much time left to live, but she's hoping there's enough for her to reach her goal of playing on her college's basketball team. When the NCAA moved up the date of Cincinnati's Mount St. Joseph University's season opener to Nov. 2 to help Lauren's wish come true, support for the young woman with an inoperable brain tumor was overwhelming.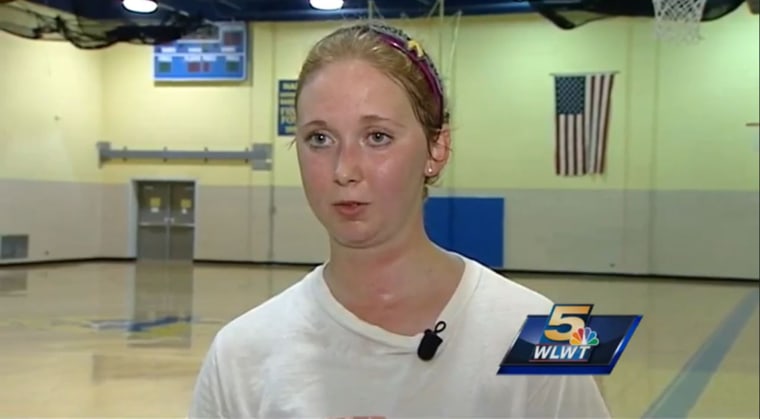 Tickets for the event sold out within minutes after going on sale Wednesday, the university announced.

Hill's learned last fall that she had a brain disease that would kill her in less than two years.

"I wasn't playing normally," she told NBC's WLWT. "I was dizzy and disoriented and wobbling around and not catching balls."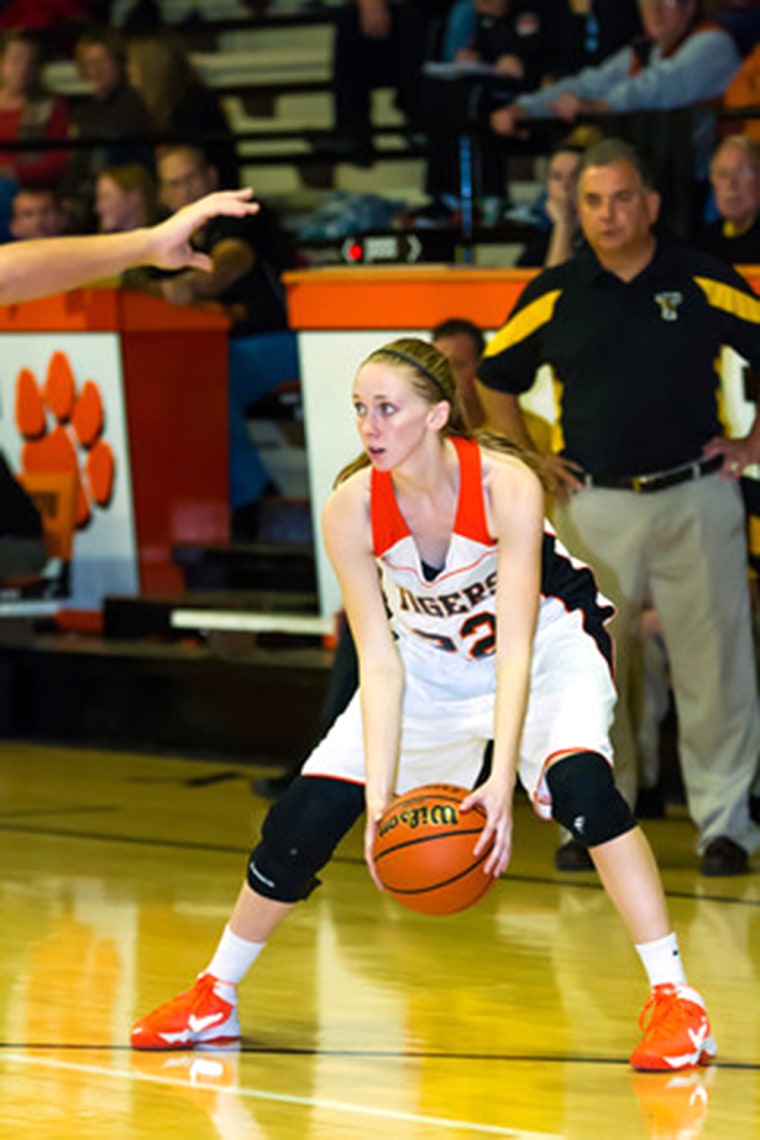 It took two days of testing for doctors to diagnosis DIPG (diffuse intrinsic pontine glioma), a cancer of the brainstem that primarily affects children. The diagnosis stunned the young athlete, but her first question wasn't about her illness — it was about her future as a college athlete. "Can I still play basketball?" 
Hill had been a talented basketball player, good enough to be recruited by Mount St. Joseph in Cincinnati, said Zane White, head girls' basketball coach at Lawrenceburg High School in Indiana. In fact, White said, "she had been looked at to play before she even set foot on the court her senior year. She had done great things for us."
A recent brain scan showed Hill's tumor was growing faster than anyone had expected. Doctors say it's not clear that she will even make it past December. Hoping to find a way for Hill to have her wish, the basketball team's coach went to the NCAA to ask for an exemption from the rule stipulating that games not start until mid-November. The NCAA agreed to move the game up to Nov. 2 and to be played at home.
"Nobody ever knows how much time you have left," Lauren told WLWT. "I could be gone tomorrow or I could be here for another year. Why stop? Why give up on your life?" 
That's exactly the kind of fighting spirit White saw on the high school basketball court.
"The same kind of focus she's showing at living is the kind of effort she gave playing basketball," he said. "She's never lost any of her positivity or tenaciousness."
Hill's incredible courage in the face of a devastating illness has inspired so many people that the university moved the game to accommodate a larger crowd. Instead of being played at Mount St. Joseph, the season opener against Hiram College will be at the Cintas Center at Xavier University
"We have received heartfelt emails and phone calls of support from people around the world who have heard of Lauren's story," said Steve Radcliffe, the university's athletic director in a statement announcing the change in venue. "We are humbled by the many universities and school groups that would like to come to the game, even those coming from several hours away."
On Tuesday, Lauren and her MSJ women's basketball teammates were surprised when Cincinnati Bengal Devon Still showed up at practice. 
Whenever White thinks about his former player, he imagines her face lit up.  

"She's always been happy and smiling," he said. "That's one of the things we attribute to her, she's an always-smiling kind of kid."
This story was first published on Tuesday, Oct. 21. It has been updated to reflect ticket sales for the Mount St. Joseph University season opener.
Linda Carroll is a regular contributor to NBCNews.com and TODAY.com. She is co-author of "The Concussion Crisis: Anatomy of a Silent Epidemic" and the recently published "Duel for the Crown: Affirmed, Alydar, and Racing's Greatest Rivalry"