There's no denying Lauren Graham looks fresh and fabulous, but the 49-year-old "Gilmore Girls: A Year In The Life" star may want to reconsider her beauty regimen.
On Tuesday, Graham revealed to talk-show host Ellen DeGeneres that she'd undergone full-body cryotherapy, a controversial freezing technique, in an effort to look more youthful.
"It just seemed like a fun way to spend a Saturday," the actress joked to DeGeneres.
Graham admitted she didn't know much about the procedure before she arrived to the facility where she had it performed, but once there, she realized there were safety precautions involved.
"First of all they take your blood pressure," she said. "It doesn't instill confidence, you what I mean? Like you might faint, or die, but if you look youthful, who cares?"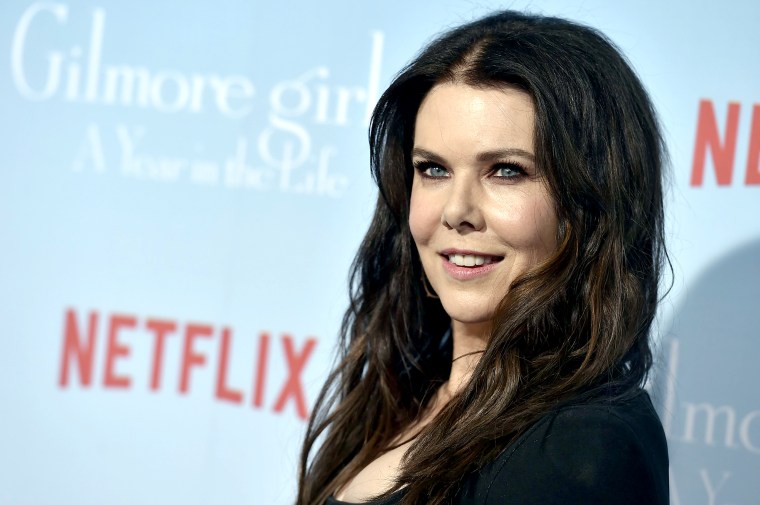 After that, the actress was stripped down to her underwear and put inside a space-age chamber where she was exposed to extremely cold air chilled by liquid nitrogen.
In full-body cryotherapy chambers, the temperature can drop as low as minus 300 degrees Fahrenheit. Patients remain in the chamber anywhere between 1.5 to 3 minutes.
Sports stars like Kobe Bryant and Floyd Mayweather swear by the trendy therapy because it helps reduce inflammation, allowing them to heal quickly and play with greater intensity.
RELATED: Is cryotherapy safe? What you need to know about this trend
But though Graham said she felt "great" afterwards, cryotherapy doesn't come without risks.
Spend too much time in a cryotherapy chamber and you may experience increased heart rate, increased breathing rate, loss of coordination and confusion as your body temperature plummets. In some cases, patients have even reported frostbite.
Last year, questions arose about the safety of the technique when a 24-year-old woman died at a cryotherapy center in Nevada.
To top it all off, claims that cryotherapy keeps us forever young are likely bogus. While the procedure may help athletes bodies' heal, dermatologists say it's no fountain of youth.
The best ways to stave off aging are the ways all of us already know — wearing sunscreen, drinking water, eating right and getting rest.
No space-age chambers needed.