When you're shopping for last-minute gifts or you're on-the-go during the busy holiday season, you may be hitting the mall food court or mini-mart for a quick bite. These picks will help you make smart choices while you're on the run. 
Pretzel or cinnamon roll?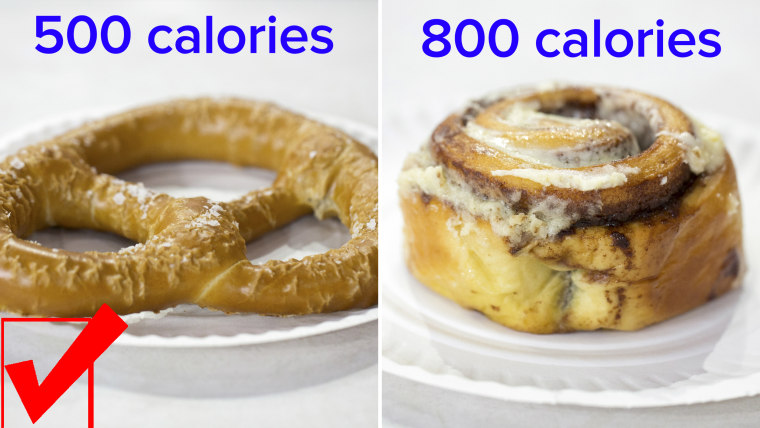 The cinnamon bun has more calories so go for the pretzel and share it with someone.
2 soft chicken tacos or nachos and cheese?

When you want a food court snack, skip the nachos at 750 calories. The chicken tacos are only 320 calories.
Quarter-pound hamburger or a chili-topped baked potato?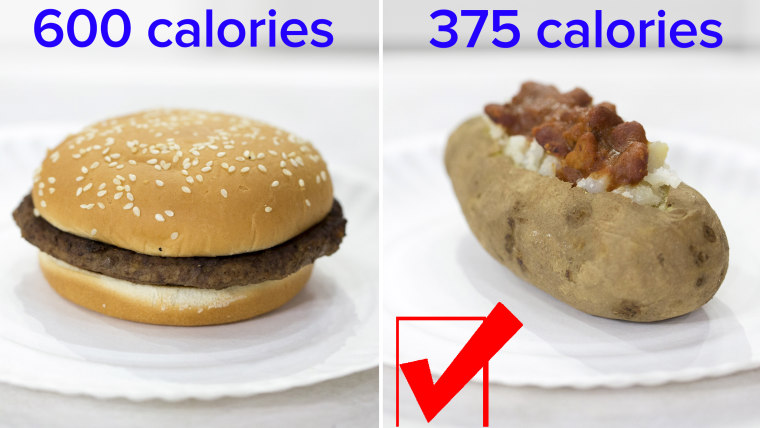 When you're grabbing a quick lunch, go for the chili baked potato at 375 calories because a plain hamburger with bread has 600 calories. 
Banana berry smoothie or soft serve low-fat vanilla ice cream? 

16-ounce berry smoothie: 260 calories
Low-fat ice cream: 320 calories

Baked tortilla chips or honey mustard pretzels?
Baked tortilla chips: 120 calories
Honey mustard pretzels have more fat and top the baked chips at 140 calories.