A provocative Interview magazine cover photo that shows reality-TV star Kylie Jenner in a gilded wheelchair has sparked a backlash from members and supporters of the disabled community.
Dressed in a shiny black bustier, a choker and high heels, the 18-year-old "Keeping up with the Kardashians" star — who does not require a wheelchair for basic mobility — delivers a vacant stare away from the lens of fashion photographer Steven Klein.
Many social-media users, especially on Twitter and Instagram, blasted the photo for a variety of reasons.
In one of many related tweets addressing Jenner, Twitter user and disability activist Ophelia Brown offered a side-by-side comparison of the reality-TV star herself, emphasizing the difference between the glamorized cover shot and a real-life equivalent. "[Wow,] being in a wheelchair is so fun and fashionable!" Brown tweeted. "#Ableism is the ultimate fashion statement!"
RELATED: Dad makes it possible for daughter in wheelchair to march with bandmates
Crossville, Tennessee, resident Pam Wade Kenner also bristled at the cover image, and tweeted a photo of another 18-year-old — her wheelchair-dependent niece, Leah Abell — for everyone's consideration Tuesday. "[Let] me show you what a real girl in a wheelchair looks like!" reads her tweet, a response to E! News' coverage of this story. "THIS takes courage! Grrrr!!!!!"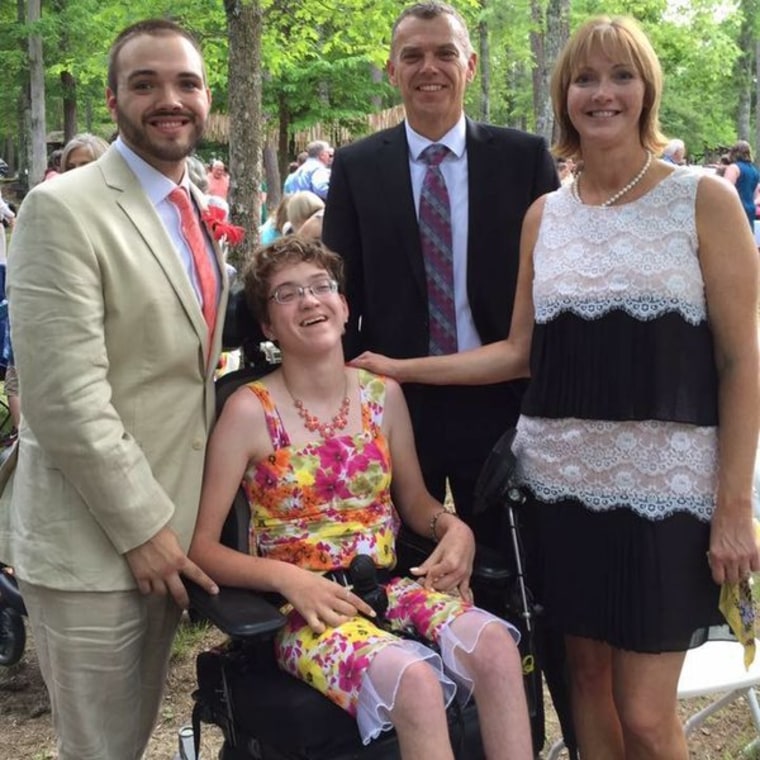 Kenner elaborated on her objections in a series of follow-up messages with TODAY.com via Twitter direct-message. "The picture you see is of my 18 year old niece who has cerebral palsy," she wrote. "She sits in that chair every waking moment, unable to sit, stand or walk on her own. Cerebral Palsy is her captor and the chair is her prison. Glamorizing the chair angers me. … So incredible that nobody stood up and told Kylie Jenner that this was a bad idea."
RELATED: 6-year-old girls in wheelchairs Whip and Nae Nae like no one is watching
Also via Twitter direct-message, Abell told TODAY.com she became more frustrated with the depiction as time passed. "At first I didn't think it was a big deal because I have friends that will plop down in my chair and take a picture being silly," Abell wrote. "But with her, she [doesn't] know how it feels to be in a wheelchair and she was dressed inappropriately. She shouldn't dress like that to pose in a wheelchair. She doesn't know what it's like to be wheelchair bound. It's really not that bad but if people make it look bad then that's wrong."
Asked what she would tell Jenner if they could talk face-to-face, Abell added, "I would ask her to hang out with me for a day so she can understand why that picture was inappropriate to handicap people."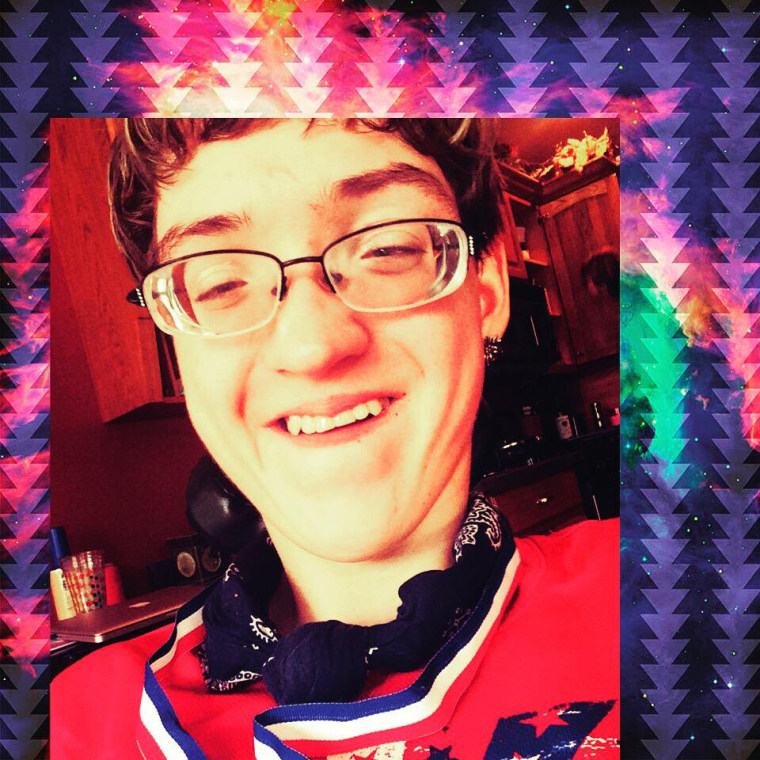 Carol Glazer, the president of the National Organization on Disability, told TODAY.com she had less of an issue with Jenner's provocative attire but still found the cover photo problematic.
"We very much appreciate and recognize the value of celebrities who are portrayed as people who use wheelchairs or as people with disabilities," said Glazer, whose nonprofit group has teamed up with stars ranging from the late Christopher Reeve to "CSI" actor Robert David Hall. "On the other side, the portrayal of Kylie Jenner in these photographs is as someone who is an inanimate object, and a portrayal alongside inanimate objects."
RELATED: Mom in wheelchair can take baby for walks with specially designed stroller
Glazer, who doesn't use a wheelchair, but cited her own disabilities ranging from hearing problems to severe arthritis, said she was fine with Jenner's expression of sexuality, but added, "We hope that the next step here, in the media, is to bring into the mainstream really sexy women who are wheelchair users — not just Jenner, who is using a wheelchair as a prop."
"[The cover photo] leaves an unfortunate impression," she said.
In a statement to E! News, Interview defended the controversial photograph. "At Interview, we are proud of our tradition of working with great artists and empowering them to realize their distinct and often bold visions," the statement reads. "The Kylie Jenner cover by Steven Klein, which references the British artist Allen Jones, is a part of this tradition, placing Kylie in a variety of positions of power and control and exploring her image as an object of vast media scrutiny. Throughout the Art Issue, we celebrate a variety of women who are both the creators and subjects of their artistic work, and the Kylie feature aims to unpack Kylie's status as both engineer of her image and object of attention. Our intention was to create a powerful set of pictures that get people thinking about image and creative expression, including the set with the wheelchair. But our intention was certainly not to offend anyone."
RELATED: Renting a wheelchair-accessible van is pricey: This French startup has a solution
Seeking additional comment from Interview, TODAY.com left multiple messages but received no response prior to publishing this article.
In the meantime, Kenner continues to reflect on the photo and what made her speak out against it.
"I was motivated to tweet the photo because I have watched the painful journey of this child who has struggled her entire 18 years and who never has the choice of whether or not to use the chair," she told TODAY.com. "Using the chair 'as an expression of art' is an excuse to raise chatter and awareness about Interview Magazine. It does nothing for Kylie Jenner and does nothing for Leah Abell."
Kenner concluded, "I hope to raise awareness for people with disabilities and help the world know that a wheelchair or walker or crutches or prosthetic limb or any other assistive device is not something that someone chooses but something that chooses them."
Follow TODAY.com writer Chris Serico on Twitter.