Thirty-two years ago, Sue Hipple lost her son to congenital heart defects, specifically to a condition known as Tetralogy of Fallot.
His name was Timothy Jerald Hipple. He was 9 and a half weeks old.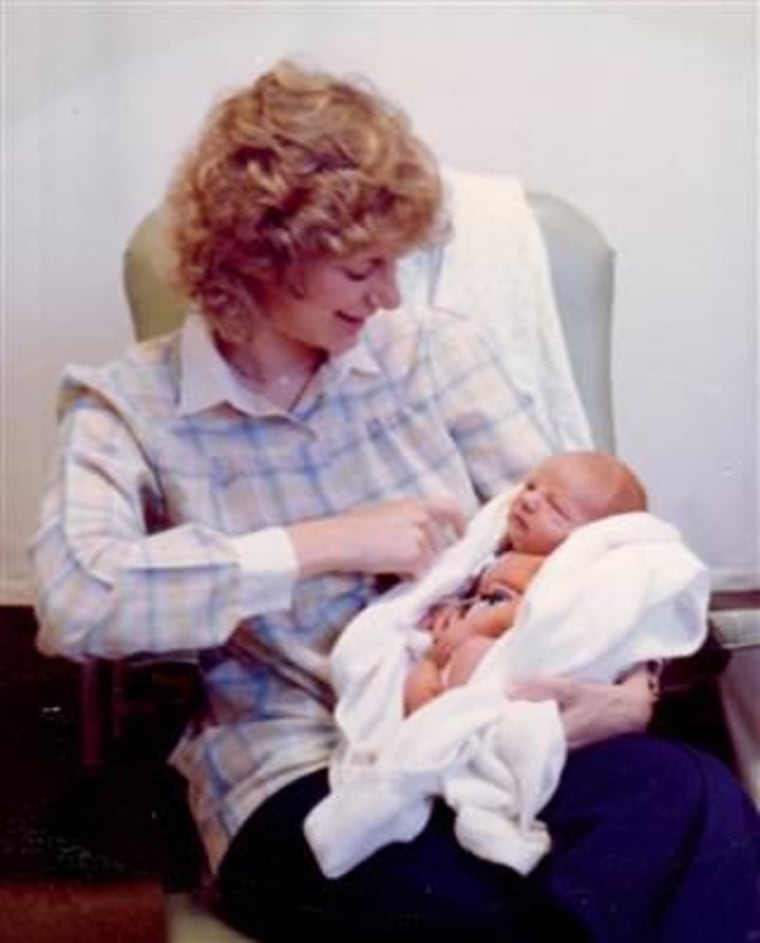 Last October, Sue saw on a friend's Facebook page that the American Heart Association (AHA) had launched a campaign to raise awareness about heart disease by placing hand-knit and crochet red hats on every child born at participating hospitals throughout February, and she instantly knew that she had to get involved.
The initiative is called "Little Hats, Big Hearts." For Sue, who has been avidly knitting since she was 5, the AHA's call for tiny red hats was made for her.
"Every newborn I know, and even some I don't know, has always gotten a hat from me. It is something I have always done," she said. "A newborn baby is at my favorite stage of life; I think it's because I lost a little one."
Sue became determined to knit 32 hats, in honor of her son who would be 32 years old if he were still alive.
"These hats have become a part of Timothy's legacy. I am so happy that I can educate people on heart disease while doing something that I love," she said.
Each hat knitted by Sue is unique: designed with a white heart pattern and a topper that reads, "Knitted with love...In memory of Timothy Jerald Hipple, born with hearts defects/Tetralogy of Fallot – 6.18.83 – 8.24.83."
Heart disease is the No. 1 killer of Americans and congenital heart defect is the most common type of birth defect in the country. The "Little Hats, Big Hearts" campaign raises awareness for heart disease in both adults and children. Each hat comes with an educational pamphlet informing new parents about heart health, and in return for the hat, the AHA asks that new parents post a photo of their newborn at #LittleHatsBigHearts.
The campaign started in 2014 and in two months collected 275 hats from volunteers. This year, "Little Hats, Big Hearts" has already collected close to 30,000 hats and has spread to hospitals across Illinois, Michigan, Missouri, and Indiana. Additionally, volunteers from all 50 states and six countries sent in hats for American Heart Month this February.
"This project got started because you can reach a whole family unit with just one hat," said Anne Schullo, community engagement officer at AHA in Chicago. "When people see volunteers knitting hats or newborns wearing a red hat, they ask what the hat represents and that gets the conversation going about heart disease."
Anne, who lost a close friend at just 25 to a cardiac arrhythmia, explained that heart disease does not discriminate; "It is a disease that can affect anyone, at any given time."
The AHA decided to use the momentous occasion of a baby's birth to remind friends and family of the importance of heart health and being aware of your individual risk factors for the disease.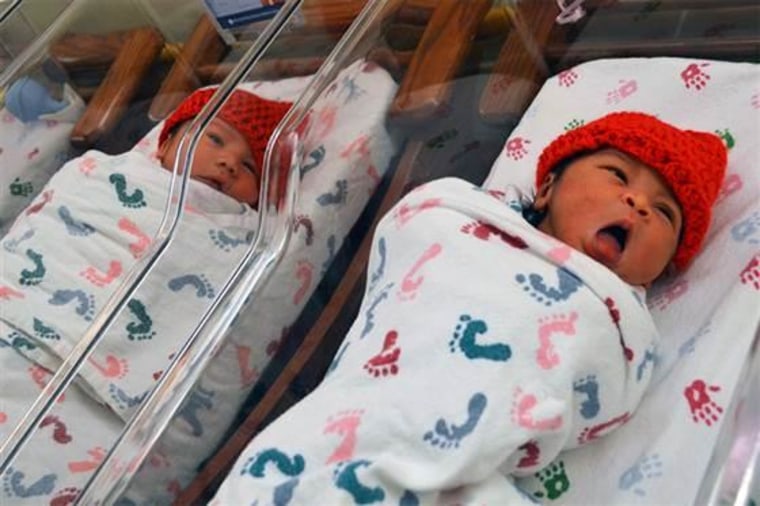 Gem George, the new mother of Ian Thomas George who was born on Feb. 1 at Advocate Lutheran General Hospital in Park Ridge, Illinois, said: "When the nurses put the cap on Ian, it made me curious…and so, I read up on what was happening. I believe this campaign will change the way people think about heart disease."
She continued, "I am very impressed with what the AHA is doing. At least within my own family, I plan to have us eat healthier and take necessary precautions against heart disease."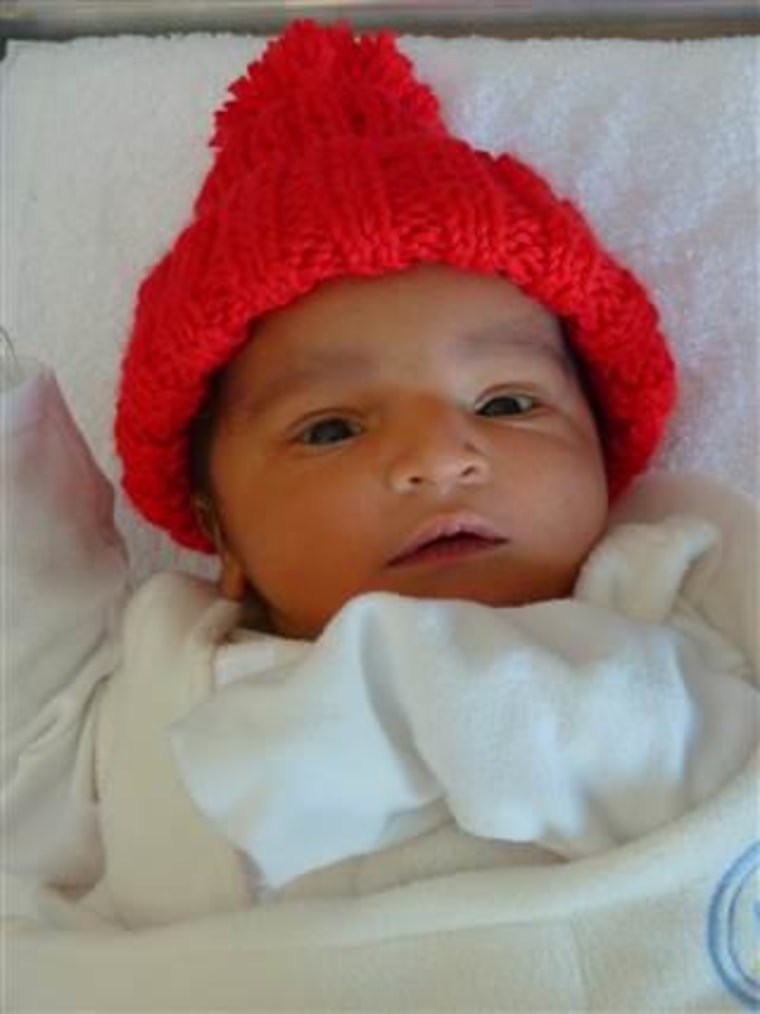 Another new mother, Ashley Lamy who gave birth to Delaïla Lamy on Jan. 31 at Advocate Illinois Masonic Medical Center, said, "It is great that the AHA is bringing awareness from the beginning of life. I definitely plan to focus more on healthy habits."
With the success of this year's campaign, the AHA has already started collecting hats for next year and is hoping to make "Little Hats, Big Hearts" a national campaign by 2016.
For some new parents and volunteers, heart disease has not personally touched their families and "Little Hats, Big Hearts" has opened doors to education and awareness about heart health.
But for others, like Sue Hipple, this campaign is personal.
When asked what "Little Hats, Big Hearts" means to her, Sue was brought to tears.
"It means that someone cares…and wants to hear his story. His life still matters and he can still affect people's lives for the good," she said.
Kathryn Nathanson is a production assistant with the NBC News Medical Unit.