Hoda Kotb sat down with her friend Kathie Lee Gifford to chat about what she should know before turning the big 5-0 and Hoda shared a few tips for other women embracing the mid-century age. 
Life is short so live in the moment
Kathie Lee: Somebody asked Billy Graham the most surprising thing about life and everybody thought he'd give some deep spiritual answer. Instead he said: "how short it is." It's really, really true. Hoda's basically in decline now! She needs to magnify and multiply her opportunities while she is relatively hot!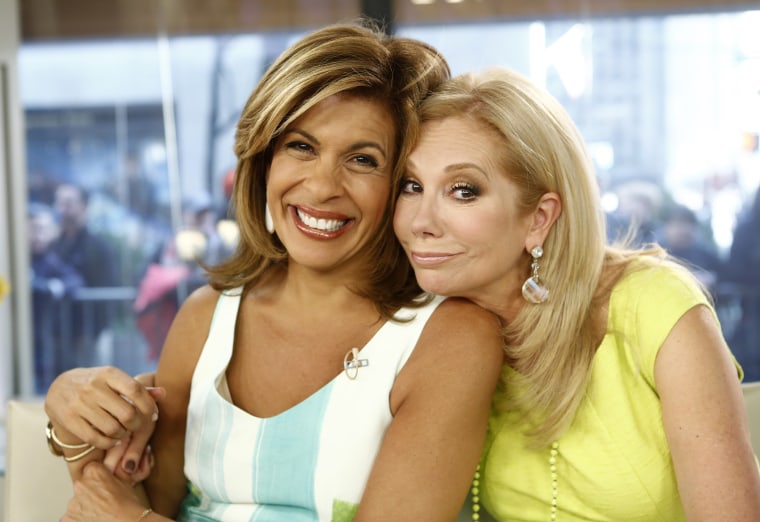 Hoda: That's rude! Actually, one of our senior producers looked to me one day and said, "Your best years are behind you." I go, 'oh my gosh,' what are you talking about? But it's terrifying to think of it that way.

It is going faster. I can start to feel it incrementally right now. For instance, the summer is over and the summer just started! This is a perfect example how you want everything to slow down.
Kathie Lee: Savor the moment, baby! That's what they call it the present because it's a gift. 
Don't let the world steal your joy
Kathie Lee: I don't have regrets. That's a losing situation for everybody. You can learn from life and try not to repeat mistakes but don't dwell on them. As I've taught Hoda…

Hoda: Google?
Kathie Lee: Not Google! I taught you: My joy is not negotiable! Enjoy your joy because the world will sap it away if you let them.
Hoda: Suddenly, I am depressed!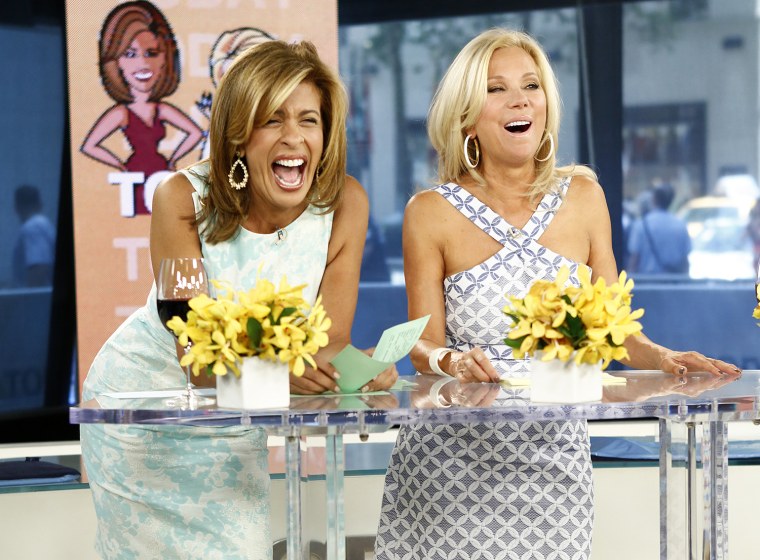 Enjoy this part of your life 
Hoda: I am enjoying this window of life. I am here! You're grateful to be at a place where you weren't sure you would have been 7 years ago. I am very, very happy to be hitting 50. It feels really great. It's all gravy.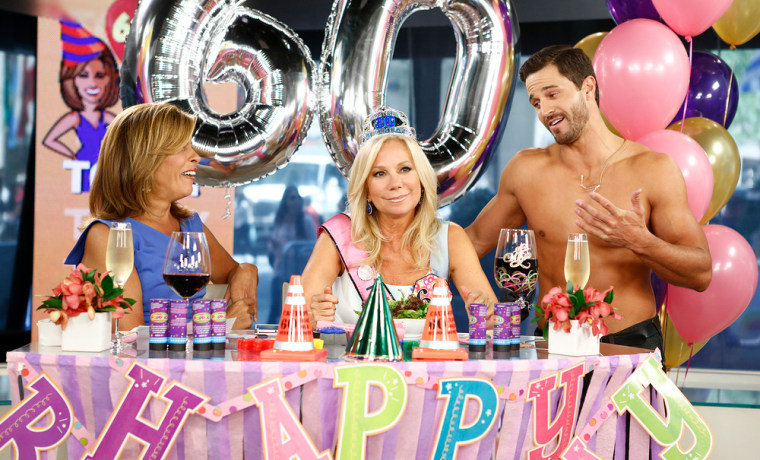 Redefine the age group
Hoda: I get to come into work and laugh every single day. When people ask me how old I am, I used to cringe a little. I don't anymore. When Kath embraced 60, we had a blast! We danced and sang and made up songs. And did all kinds of ridiculous stuff.
When you redefine what 60 is, you can do the same for 50. When people look up and go 'look, Kath can do that at 60. Oh, she's wearing a low-cut top, her hair is long or her boobs are out...' That's good!

Kathie Lee: Uh huh!
Hoda: I think it works that way for people turning 50. You look at people like Sandra Bullock or Vanessa Williams or and you think to yourself, that's 50.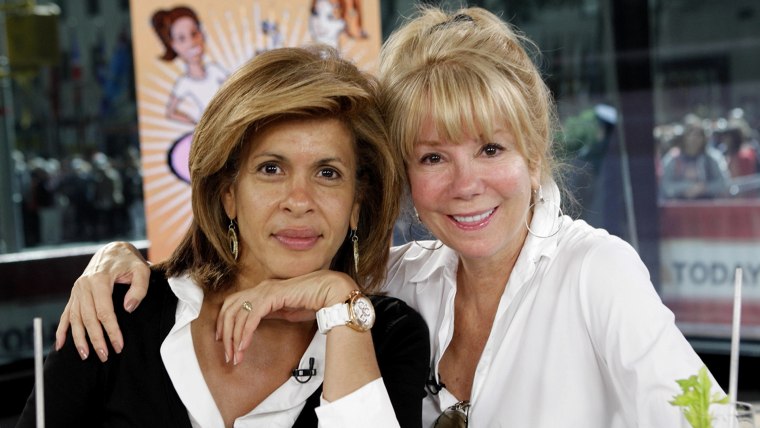 Wear less makeup 
Hoda: Extra make-up is what you need at 50.

Kathie: Actually less...
WATCH: KLG, Hoda go without makeup
Hoda: Another lesson just learned!
Kathie Lee: ...Because as our lines deepen, the more it can all just ...
Hoda: Sink into the crevices...
Kathie Lee: And point out even more wrinkles. Also, use sunscreen Hoda!