If you think your daughter is getting a good workout in her ballet or tap classes you might want to take a closer look. A new study finds that youngsters often don't get much exercise during dance classes.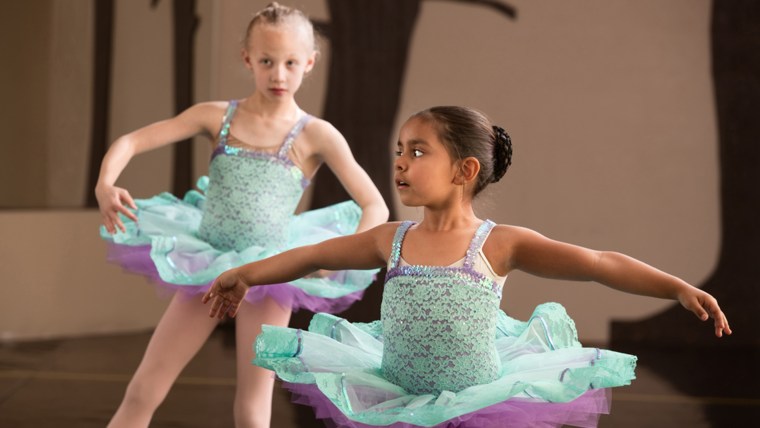 Researchers found that just 8 percent of children and 6 percent of adolescents were attaining the 30 minutes of afterschool physical activity recommended by the Centers for Disease Control and Prevention through dance classes, according to the study published in Pediatrics on Monday.
"The key message for parents is to look for dance classes that have a goal of providing lots of physical activity for the students," said study co-author James Sallis, a distinguished professor in the department of family medicine and public health at the University of California, San Diego. "Millions of girls are involved in dance classes, so we in public health see this as a perfect set-up to improve the health of children."
Sallis and his colleagues asked 264 girls from 17 dance studios and four community centers in California to wear accelerometers so the researchers could get an accurate picture of how much the youngsters were actually moving.
On average, the girls spent just 17.2 minutes in moderate-to-vigorous physical activity, or about 36 percent of the class time.
But there were variations depending on what kind of dance the girls were doing: in Latin-flamenco class, just 14 percent of the time involved moderate-to-vigorous activity, versus 30 percent for ballet, 40 percent for tap and 57 percent for hip-hop.
"In a lot of these settings where you would expect children to be quite active, they're spending the majority of time just standing around," Sallis said, adding that it's not like the children weren't doing anything.
"They were busy. They were learning. But not being as active as perhaps their parents might want them to be because they send their children to dance classes partly so they can be active and get the health benefits of that."
None of this comes as a surprise to Christa Terry, 35, of Beverly, Mass. Her 6-year-old daughter, Paloma, has been taking ballet and tap lessons for three years.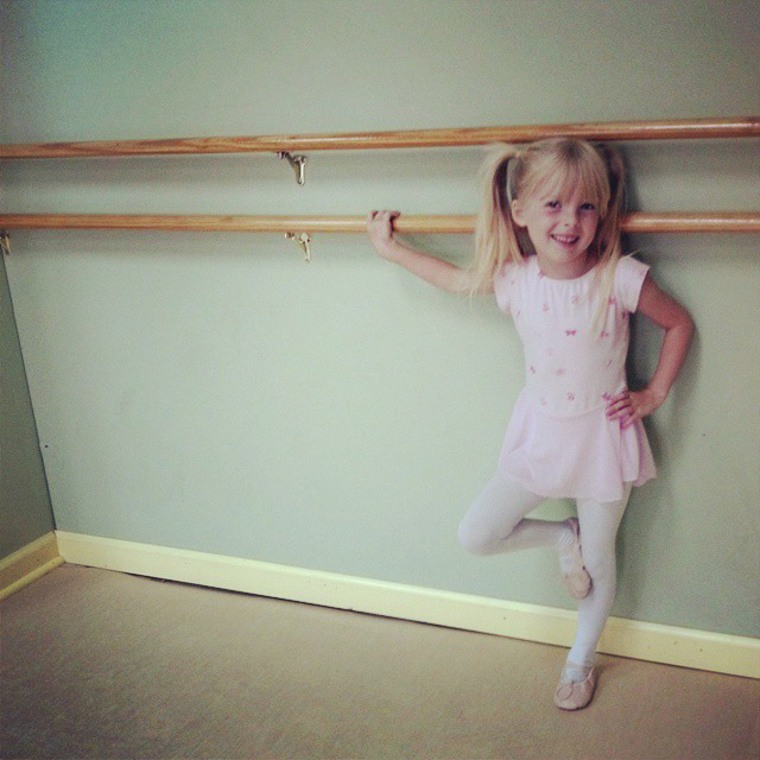 "Especially at the younger ages they are learning a lot of the fundamentals and combining that with fun," said Terry, who also dances herself. "They dancing and playing and learning the movements. But they're not dancing for an hour straight a competitive teen or an adult would."
Mindie Barnett Lichterman doesn't depend on dance to be the sole source of exercise for her 6-year-old daughter, Arielle. "My daughter does this among other activities including karate and gymnastics," said the 41-year-old mom from Mount Laurel, N.J.
Still, she said, "I think she gets a fair amount of exercise in dance class. That's not the main reason she's there, but she takes a 60-minute jazz class and they're gearing up for their recital and practicing their three minute routine repeatedly. She typically comes out of class sweaty and tired."
Jazz, as it turns out, was right behind hip hop in terms of time spent in moderate-to-vigorous activity at 48 percent.
It's also important to understand that some dance programs require more vigorous activity, Terry said. Competitive dancers workout a lot harder, she explained. "In an hour session they will be drilling choreography," she said. "They will be doing the same moves over and over and at that point they're getting the kind of exercise you might get from aerobics or Zumba."
For many parents, though, dance isn't just about burning calories, said Dr. Carlos Lerner, medical director of the Children's Health Center at the Mattel Children's Hospital at the University of California, Los Angeles.
"I have to say, as a parent of two girls that dance, it doesn't take long to recognize that some things are more active than others," Lerner said. "There are sports, like softball, that are less active. What we know is that while some activities may not be as vigorous, they are still valuable in their own way."
And ultimately, Lerner said, "even if it's not as vigorous as some might think, I'd still rather have my kids engaging in dance than sitting in front of a screen watching a DVD."
Linda Carroll is a regular contributor to NBCNews.com and TODAY.com. She is co-author of "The Concussion Crisis: Anatomy of a Silent Epidemic" and the recently published "Duel for the Crown: Affirmed, Alydar, and Racing's Greatest Rivalry"