Kevin Smith hasn't wasted any time heeding his doctor's advice to lose weight in the wake of his "widowmaker" heart attack last month.
The "Clerks" director revealed that he has already dropped 20 pounds in less than two weeks on a plant-based diet espoused by magician Penn Jillette, who has shed more than 100 pounds.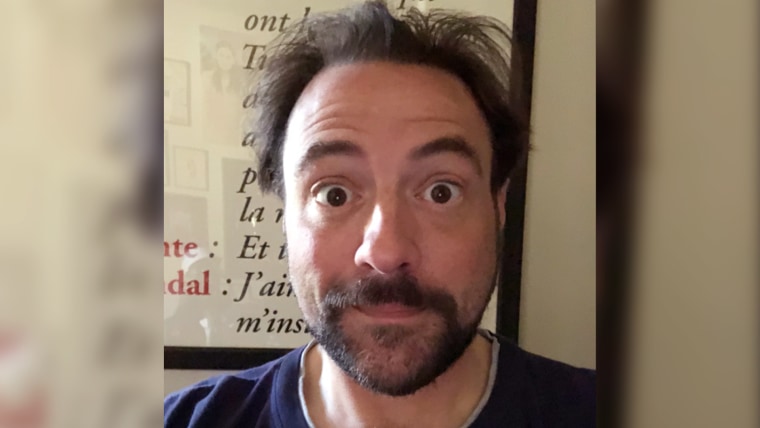 "I'm officially down 20 pounds as of this morning!" he wrote on Twitter Wednesday. "20 pounds in 13 days and my blood pressure is amazing. My Doc said lose 50 pounds. 20 down, 30 more to go!"
Smith, 47, spoke about his new diet on his first "Hollywood Babble-on" podcast. It was his first podcast since his heart attack on Feb. 25.
He was put in touch with Gillette through a director friend and decided to try the diet outlined in Jillette's book, "Presto! How I Made Over 100 Pounds Disappear."
The diet suggests eating only potatoes for two weeks, followed by vegetables and salads for three months. He said on the podcast that he lost 17 pounds in the first nine days.
"The program he went on is rather extreme, but it appealed to me because it dials into certain personality traits,'' Smith said. "Once I get to a decent place, then I can think about eating again."
Smith said many of his health issues stemmed from unhealthy eating as a child. He had already drastically changed his diet as an adult, revealing in 2015 that he'd dropped 85 pounds. But he plans to revamp his eating habits even further.
"I'll never eat the way I used to,'' he said. "This doesn't come from a personal philosophy, this comes from 'I have to.'''
Smith's new diet has also bonded him with his daughter, Harley Quinn, 18, who is a vegan.
"My kid is thrilled because she's a vegan, so she's like, 'Welcome home brother,''' he said. "I don't know if I call myself a vegan, I might just call myself a non-animal-product eater."
Once Smith finishes with the potato portion of his new diet, the real challenges will begin.
"They introduce vegetables and that's my true Kryptonite,'' he said. "I hate vegetables. I'll give it a shot, but I can't guarantee that I'm gonna become a vegetable-eater."
The director also celebrated surviving his "widowmaker" heart attack with a custom hockey jersey given to him by the writers of the CW series "Supergirl."
"My new jersey commemorating my life & death battle with arch nemesis, The Widow-Maker!" he wrote.
Follow TODAY.com writer Scott Stump on Twitter.