Someone get an industrial-size tub of anti-itch cream to Kerry Sanders as soon as humanly possible. 
The intrepid NBC News reporter bled for his story on Thursday when he horrified the TODAY anchors by jamming his right arm into a box of 5,000 hungry mosquitoes in the name of scientific testing. Online reviews of its effectiveness have been mixed, so Sanders wanted to see if a cell phone app that claims to repel the pesky insects works.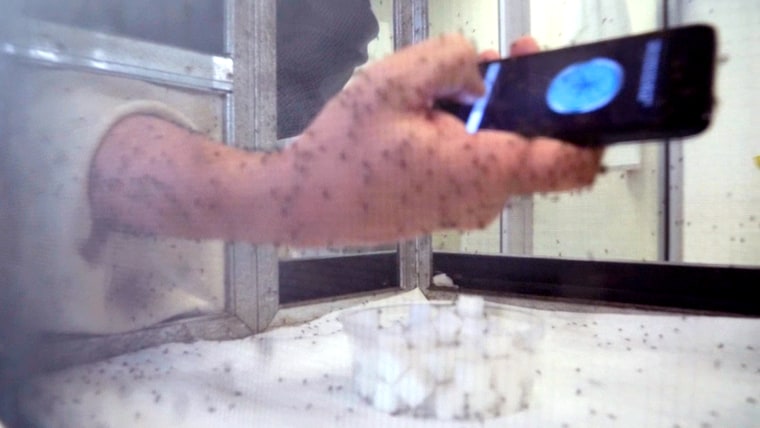 "Take your hand out Kerry, please!" Al Roker pleaded. 

Matt Lauer's reaction summed up exactly how we felt while watching it.

Sanders learned the hard way about the effectiveness of the app from Pico Brothers, which emits a high frequency sound that the developers claim mosquitoes find distasteful. 
"That was an experiment gone wrong,'' Lauer said.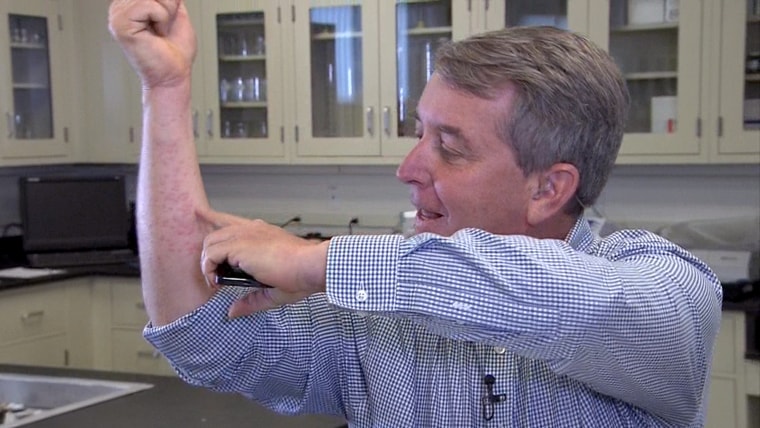 "You guys make me give blood on these stories, literally,'' Sanders said. "I'm just going to say I don't think it works." 
TODAY viewers felt his pain while probably unconsciously itching themselves at home. 
After seeing the painful app fail, Lauer had Sanders' next assignment all lined up. "Hey Kerry, next week we have a shark repellent that we want you to try,'' he said. 
Follow TODAY.com writer Scott Stump on Twitter and Google+.