The evidence is clear: Singer, songwriter and mom Kelly Clarkson absolutely has her head on straight. In the new issue of Redbook, she offers up a life philosophy that's equal parts common sense and modern mom.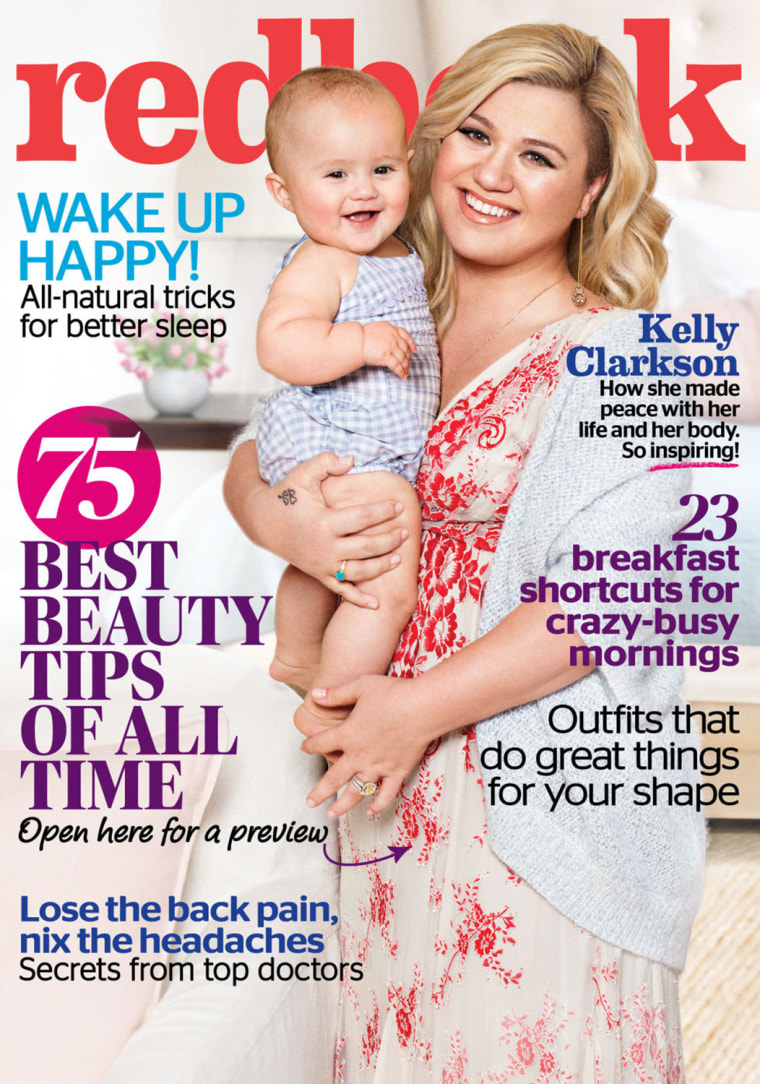 Check out these highlights:
Nobody's 'half' in her marriage
"Brandon is not my other half," she said of husband Brandon Blackstock. "He's a whole and I'm a whole. I've never believed in someone taking care of me, and that's probably because I grew up poor and without a lot of family stability."
They're both No. 1 when it comes to intimacy
"I always swore ours would not be a relationship where we have to schedule sex," said Clarkson. "That is never going to happen. We put each other first. I call it the oxygen-mask mentality — take care of yourself first!"
She's not 'weighting' to slim down post-baby
"I don't obsess about my weight, which is probably one of the reasons why other people have such a problem with it," she said, referring to some unkind comments. "There are just some people who are born skinny and with a great metabolism — that is not me. I wish I had a better metabolism. But someone else probably wishes they could walk into a room and make friends with everyone like I can. You always want what someone else has."
We just want an attitude like hers!
The May issue of Redbook will be on stands April 21.