When weight-obsessed British TV personality Katie Hopkins criticized Kelly Clarkson for not fitting into Hopkins' own narrow standard of beauty, fans felt sorry for the pop sensation.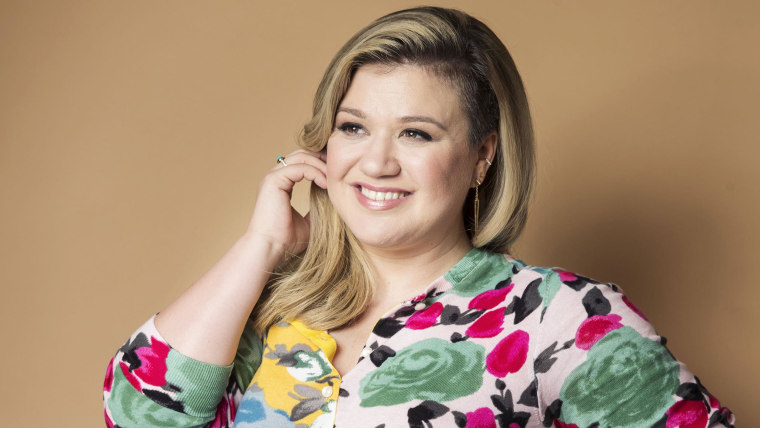 But as the "Heartbeat Song" singer explained during a recent visit to "The Ellen DeGeneres Show," there's no need to worry. She's been there, done that and moved on long ago.
WATCH ON ELLEN: Kelly Clarkson talks body shaming
"People are like, 'I'm so sorry that lady in London was so mean to you,'" Clarkson told DeGeneres. "And I'm like, 'Are you serious?' Like, get in line!"
That's because Hopkins' comments are just the most recent ones Clarkson has faced since becoming a famous face.
"I love how people think that's new," she said. "Like, welcome to the past 13 years!"
Clarkson was the winner and breakout star of the first season of "American Idol" in 2002, and as the self-proclaimed "biggest girl on the show," she's heard it all. And over the years, she's learned to give the criticism the consideration it deserves — none.
But there is one part that stings — when the barbs aimed at Clarkson hit her fans.
"I think what hurts my feelings for people is when I'll have a meet-and-greet after the show and a girl who's, like, bigger than me will be in the meet-and-greet and be like, 'Oh, God!' And they'll say, 'If they think you're big, I must be so fat to them,'" Clarkson explained. "It's like, you just are who you are. We are who we are — whatever size. It doesn't mean that we're going to be that forever. That's the thing! Sometimes we're more fit. Like, especially me. I'm such a creative person that I yo-yo. Sometimes I'm more fit, and I get into kickboxing hardcore. And then sometimes I don't, and I'm like, 'I'd rather have wine.'"
Cheers!
Follow Ree Hines on Google+.