Kathie Lee Gifford believes in love after loss, but she hasn't found it — yet.
Since the death of husband Frank Gifford in 2015, the TODAY anchor has kept her heart and mind open to the idea of another romance. She's even been on a date.
Unfortunately, as she explained during a chat with Access Live, that experience "didn't go so well."
"Who doesn't want to find love again?" she asked rhetorically when the topic came up.
But she's not so sure about her odds.
"I think my probability is less, obviously," Kathie Lee explained. "I think people, some men, are afraid of strong women. I wouldn't be interested in a man like that anyway. And some men are afraid of living up to the mantle of Frank Gifford — and there's no reason for that. Frank was just a flawed man just like anybody else is. I didn't know him as an 8-time Hall-of-Famer. He was my husband, and my friend for four years before we fell in love."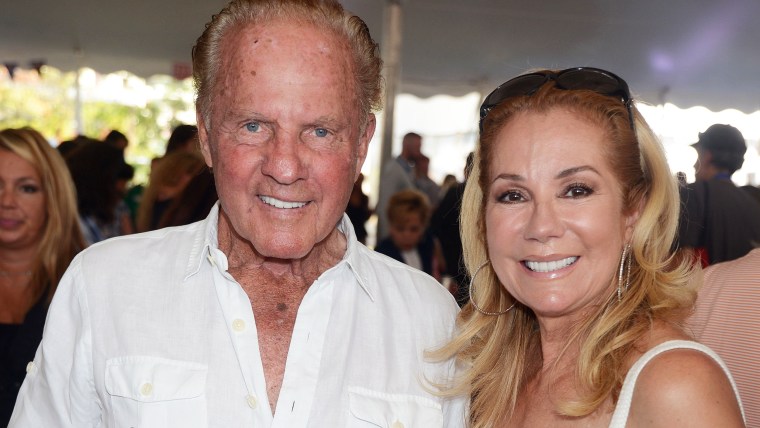 That's not to say that the only qualifications a man needs is an affection for strong women and a fearlessness about living in Frank's shadow to win her heart. Kathie Lee has another important requirement.
If there's another Mr. Right out there, he needs to understand the importance of her faith and have strength in his own.
"I've had one date in two and a half years, and that didn't go so well," she confessed. "He didn't share my faith, and he didn't understand why I didn't want to be with him; And I said, 'My faith isn't something I do on Sunday mornings for an hour. My faith is me, and I'm not going to share my life with somebody — or even another hour of my life on a date with you — if you don't share the same passion for your faith as I do.'"
Well, she joked that there was one other necessity for a potential love match: He has to have his "own teeth." Otherwise, she's ready.
"If that's part of God's will for me, I'm certainly open to it."