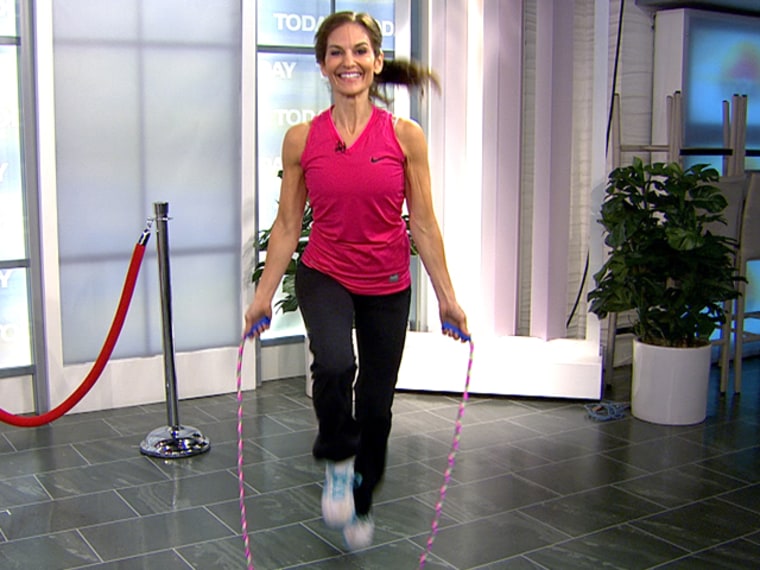 Today's the day! Joy Bauer jumped rope through the entire hour of TODAY with Kathie Lee and Hoda to celebrate reaching our 25,000-pound weight loss challenge goal. That's right, TODAY viewers lost more than 27,000 pounds in January! Give yourselves a pat on the back... and go find a jump rope. If you're jumping along with Joy this morning -- or just want to send her some words of encouragement -- visit our Facebook page to share your comments.
In case you missed any, you can click here to read all of Joy's 31 weight-loss tips.
And you can click here to enter our amazing contest: Tell us how the weight-loss challenge changed your life, and you could win a trip to New York City, an Ambush Makeover on Kathie Lee and Hoda, and a personal consultation with TODAY diet expert Joy Bauer herself. So get clicking... and jump with Joy!