For years, Julianne Hough suffered from painful periods and sharp, debilitating pains in her abdomen — agony she brushed off as just another part of being a woman.
It turns out it was something more: In 2008, she was diagnosed with endometriosis. Hough is hardly alone — the condition affects an estimated 1 in 10 women. (Other celebrities, including Lena Dunham and Padma Lakshmi, have also opened up about having the condition in recent years.)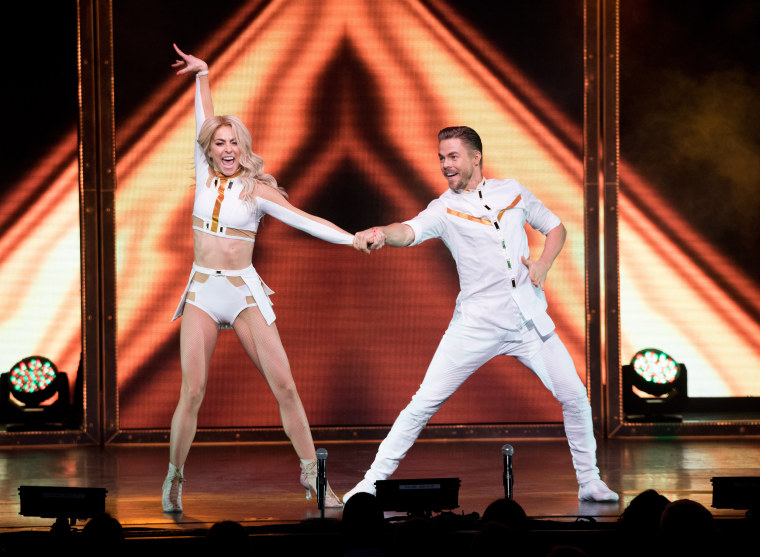 Now the "Dancing With the Stars" pro hopes her story encourages other women who have similar symptoms to stop ignoring them and get checked out. There is no cure for endometriosis, a disease in which the tissue that lines the uterus starts growing outside it, which can cause severe pelvic pain, back pain, cramping and even infertility.
"This feels like sharp, dagger pains and it's almost instant," Hough said. "It comes out of nowhere and all of a sudden I'll be like, 'Oh, crap,' and then it will last for a minute and then go away. And then another sharp pain, and then it will subside."
"And for me, that usually happens three or four times a day, for a span of five minutes," she continued. "And then I'm fine."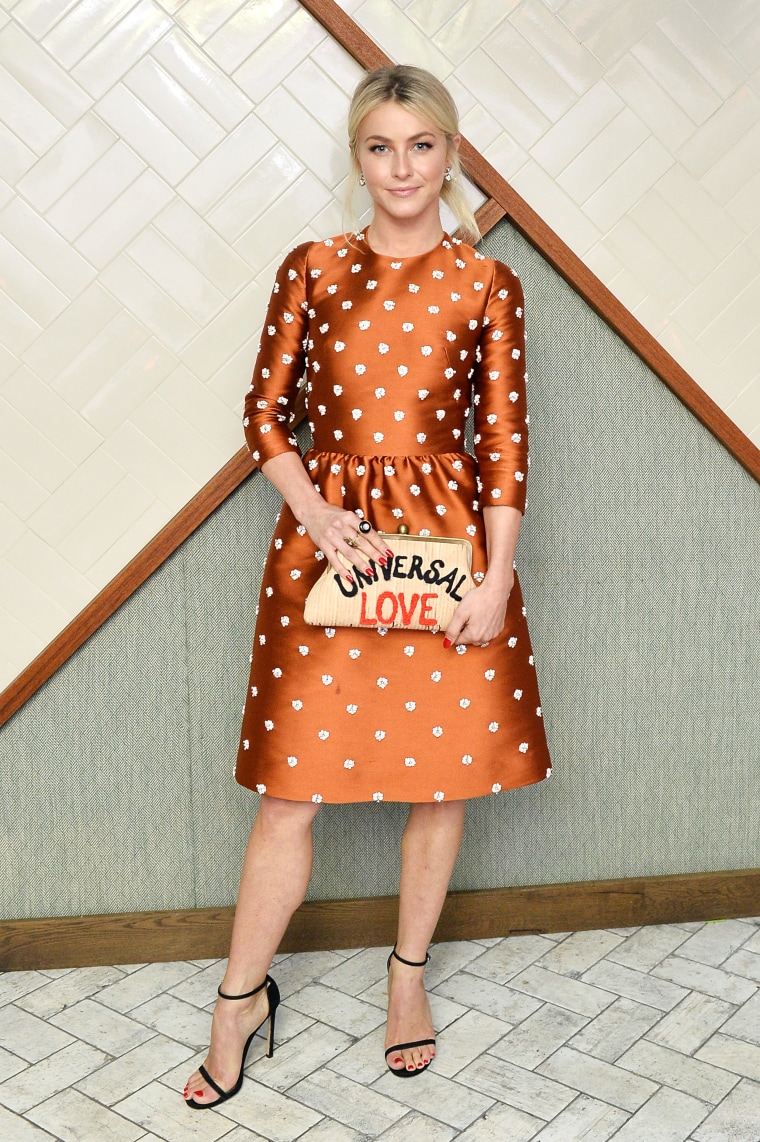 Hough was performing on the "Dancing With the Stars" stage nearly a decade ago when she experienced pain that was so bad her mother, who happened to be in the audience, rushed her to the emergency room.
"The rough part was that it took a long time to get a proper diagnosis," Hough said, echoing a common complaint from women who have endometriosis. (Many women go a decade before they're ever diagnosed, according to the Endometriosis Foundation of America.)
"We went to three or four different doctors in the span of three days," she added.
While there's no cure for endometriosis, there are treatments. Simple remedies such as heating pads can provide relief, and there are also medications and new devices, as well as surgical options. Hough immediately underwent a laparoscopy to remove the growth.
"It helped, but it's definitely something I still live with, and it comes back," Hough said. "It's sort of back with a vengeance, actually."
When people don't know about her endometriosis and they witness what she calls an "episode," it can be alarming.
"When my husband first started dating me, that would happen and I couldn't talk to tell him what was happening so he was freaking out," Hough said. "He's like, 'You have to tell me what's going on.' I was like, 'One second, one second.' And then I ended up telling him and he said, 'Oh my gosh, I was literally about to call the ambulance.'"
For her, something else that's helped is just learning about the disease. (And she's urging other women to do the same through a sponsored campaign called "Get in the know about ME in endoMEtriosis.")
"It sort of gives you peace of mind, like a name to the pain," she said. "Just knowing that I'm not the only one who feels this and that I'm not overreacting. Giving myself more compassion for how I'm feeling. I'm like, 'It's OK, you don't have to be the friggin' champion of the world right now. Just sit down Julianne, you know?"