Can you think of any problem a literal pile of puppies wouldn't solve — if only for a few hours?
No? Neither can we … and neither could Jennifer Thompson Trepanier of Portland, Oregon. Trepanier founded nonprofit organization Pile of Puppies in hopes of bringing some four-legged comfort and joy to chronically ill children and their families.
"Joy heals," Trepanier told TODAY. And she would know — at 39, she's spent much of her life battling a rare autoimmune condition that at times has left her physically incapacitated and emotionally bereft.
RELATED: Quick-thinking hotel manager saves dog stuck on wrong side of rising elevator
"I had just come out of being extremely sick for 10 months," she recalled of the "aha" moment that sparked the initiative. "I was on Facebook, and I saw this video of puppies being piled on people. I said, that's what I want to bring to people who are sick and dying … a light in the darkness."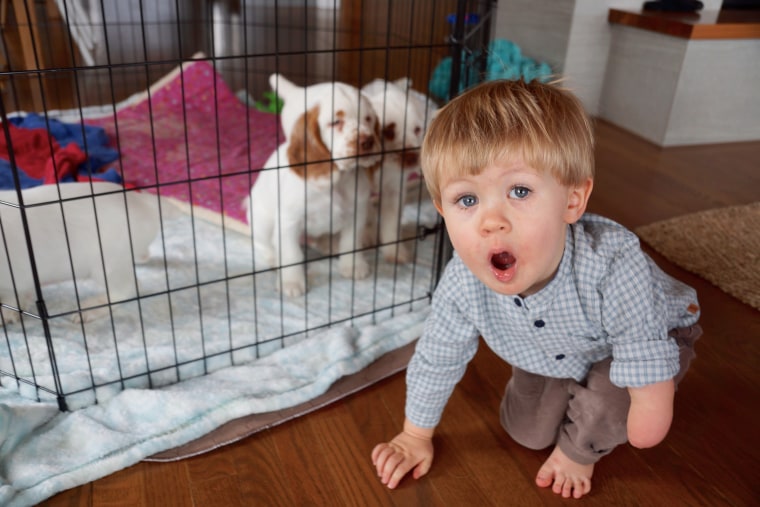 To arrange the visits, Trepanier works with 40 responsible breeders in the Portland area. ("No puppy mills!" she clarified — and while she would love to use shelter dogs, doing so could heighten the risk of infection for children battling serious illnesses).
RELATED: 'Pecs and Pups' is the must-have calendar that benefits rescue animals
Since Pile of Puppies is a volunteer organization, breeders donate their time and resources, washing the dogs beforehand and sometimes traveling several hours for a single visit. "(I've met) so many giving people," said Trepanier. "Our world really is more good than it is bad."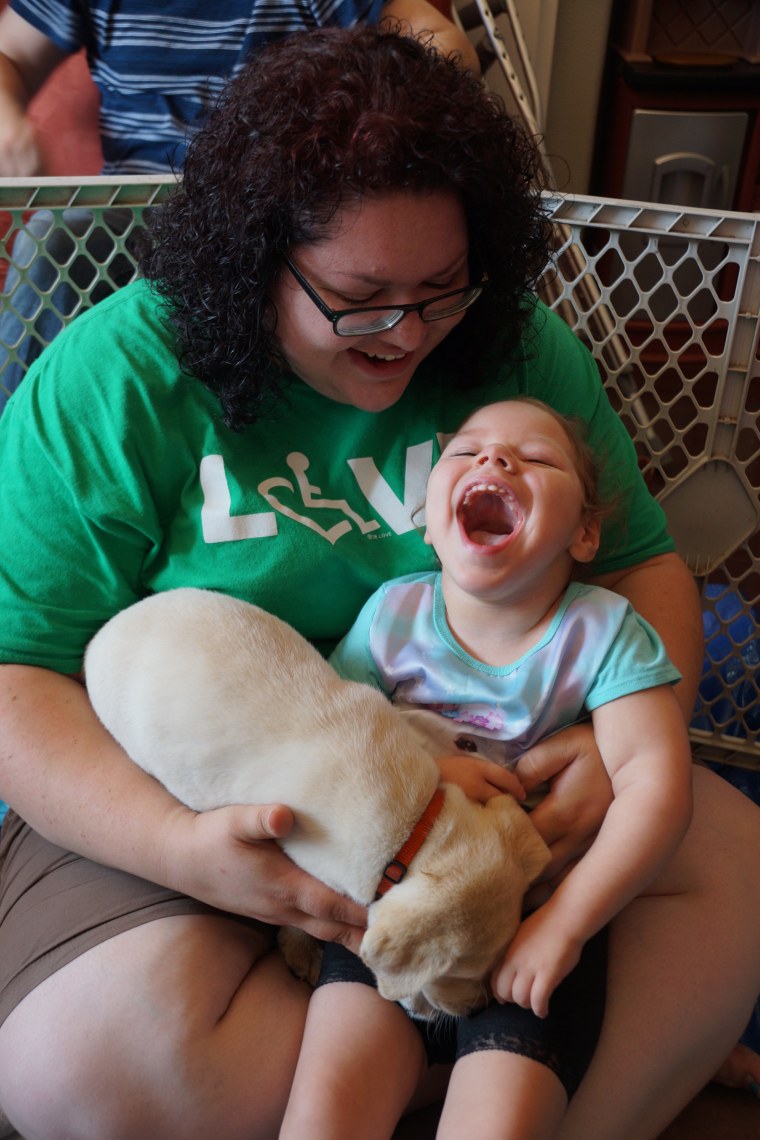 All of the visits are special, but some stand out for Trepanier. "There was one little boy named Jasper — I call him the 'happy Buddha,'" she said. "He was 6 years old; he'd had cancer for half his life, and he had an energy like I've never seen. He was obsessed with the dogs. I think he could have a pile of puppies on him 24/7."
She was also touched by a visit with a 22-month-old girl named Soul, who in her short lifetime had already battled stage 4 cancer. "That child is sheer light," recalled Trepanier. "She had just undergone an invasive procedure a few days before, and the memory of that horrible experience was diminished by having eight Newfoundland puppies crawling on her … You could see her parents' relief. They called her grandparents in Ecuador to tell them all about it."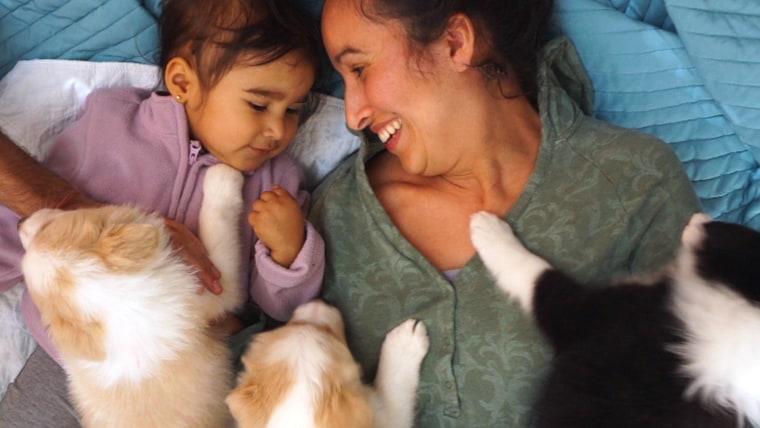 The puppy visits offer a morale boost for exhausted caretakers as well as patients — and Trepanier says they're healing for her, too. "The hardest part is knowing what the parents and their child are going through after I leave," she said. "I get to bring the joy, but I know there's a lot of suffering behind that."
RELATED: 'Real-life rooms' give shelter dogs hope, sweet glimpse of forever homes
Still, she thinks it's important to focus on the positive. "I was that child who almost died, and I believe there's a gift in disease," she said. "We live in a world that pushes death by the wayside, but there is profound wisdom in suffering if people can listen inwardly and practice being present."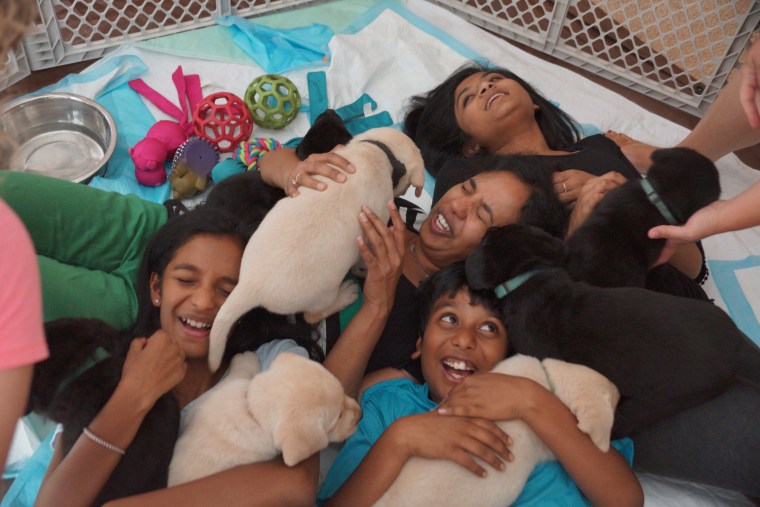 Sometimes, that means letting a pile of puppies crawl all over you. Since visits require a doctor's note, the local children's hospital in Portland has taken to writing patients an actual prescription for joy. Trepanier emphatically added, again, "Because joy heals."
Trepanier is currently doubling down on fundraising effort in hopes of expanding — so get in touch if you're interested in helping spread the joy further!