In the midst of their heartbreaking cancer battle, country duo Joey and Rory Feek had at least one reason to smile this morning, after learning they'd been nominated for a Grammy award.
"Woke my bride up this morning with a baby in my arms and the news that our version of 'If I Needed You' was nominated for a Grammy," Rory Feek wrote on Facebook of sharing the good news with his wife, who has stage IV cervical cancer.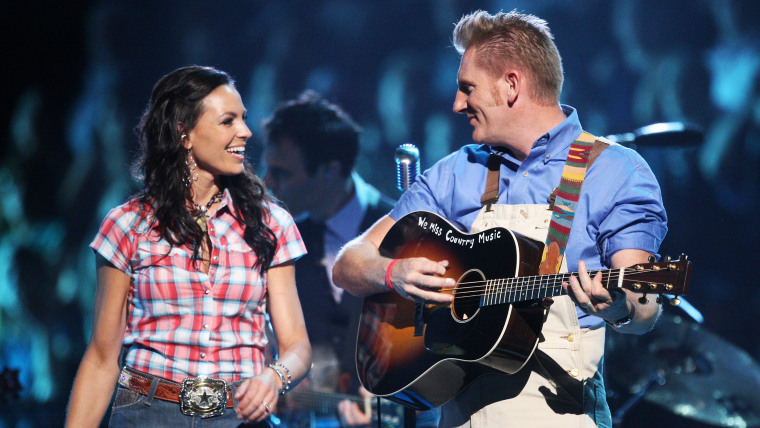 "As her excitement and tears flowed into mine, she said, 'How can that be?'" the post continued. "The song received no radio airplay... no press... no critical acclaim... and the only music video we made for it was to celebrate the day our little Indiana was born."
RELATED: Joey Feek dances with devoted husband Rory, 'can no longer get out of bed'
"God is so good," he added. "Thank you, thank you, thank you."
Rory has been documenting his dying wife's battle with cancer on their website and social media, posting sweet stories about slow-dancing with her in the living room, and photos of moments when she has the strength to play dress-up with their 21-month-old daughter, Indiana, who has Down syndrome.
Joey, 40, was diagnosed with cancer in 2014 and is currently in hospice care.
After undergoing chemotherapy, surgeries and radiation treatments, her husband announced last month that Joey wouldn't be pursuing any further treatment, and was starting to say goodbye to their family.