While in hospice care, Joey Feek has enjoyed time with her best friend, Julie. But the country singer isn't ready to say goodbye to the woman her husband, Rory, calls "St. Jules."
Julie was visiting the the Feeks in Indiana for a week, and was supported to fly back to Oregon Friday, Rory wrote in a blog post on This Life I Live Saturday.
But as Julie began packing her things, Joey "was inconsolable" as "tears began to fall." Rory wrote that he held Joey's hand while she told him, "I don't think I will ever see her again."
Julie, whom Rory calls their "biggest fan," decided to stay with the Feeks a little longer, cancelling her flight to Oregon to continue to help the family. It's one of the countless ways, Rory said, that Julie has helped Joey.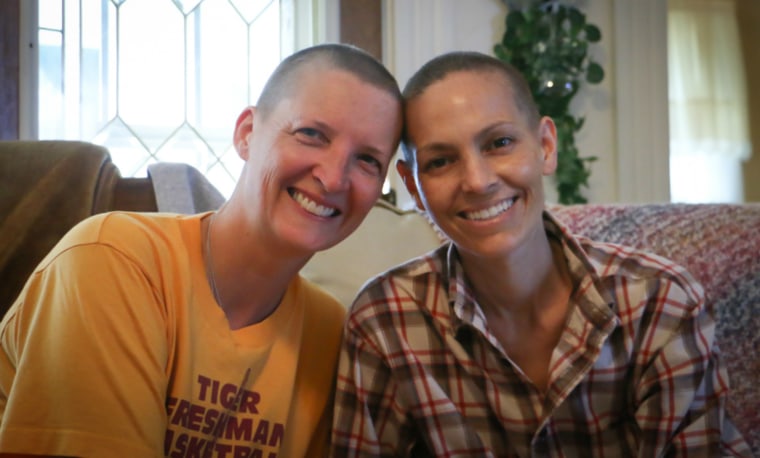 "Like an angel from heaven, it was as if God sent Julie to us," Rory wrote.
After meeting the couple at one of their country performances, Julie has not only helped run their fan club and Facebook page, but also gone above and beyond for her friends. When Joey was diagnosed with Stage IV cervical cancer, Julie shaved her head in solidarity with her friend.
RELATED: Rory Feek opens up on final days with wife Joey in TODAY exclusive
"When Joey's sisters and Daddy cut their hair off to support her," Rory wrote. "It was Julie who handed me the clippers and sat in the chair and asked me to 'make her hair fall off' first."
Over the course of Joey's battle, Rory wrote, Julie has traveled back and forth from Washington three times to help out with chores and take care of the couple's baby girl, Indiana.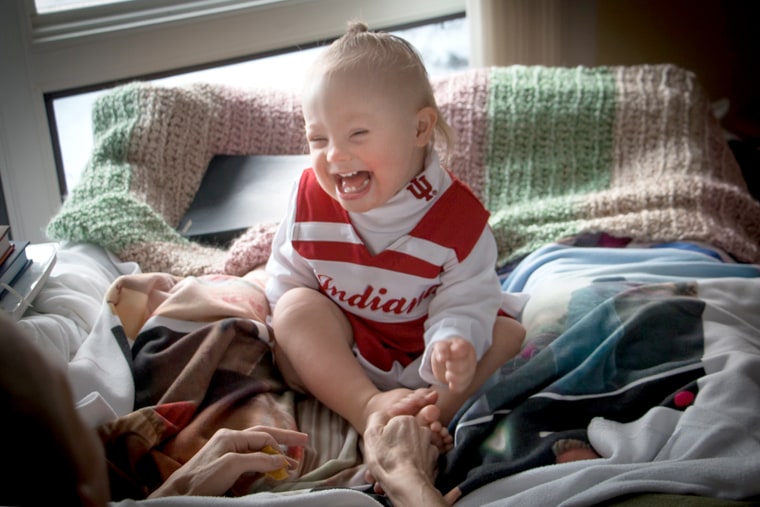 RELATED: Joey Feek finds solace in snowfall while thinking of her baby daughter
"She cooks, she cleans, changes the baby's diaper, and does any and everything else that she can find to do that needs to be done while we're living here out of suitcases," Rory wrote. "...not waiting for someone we love to die. But helping the woman we all love to live."
Just last week, Rory opened up to TODAY.com about how documenting his wife's battle against cancer was an extension of how he documented their life before, the couple's upcoming "very special" album and his hopes for his wife, and their relationship.
"Our greatest hope is that we live each day on this earth like it could be our last day to be together," he said. "Not just because it actually could be our last day … but because life is so short for all of us. None of us ever knows how much time we have or what lays in store. I've said it before about Joey and me, but it's true … we don't have forever — but we have today, and that's enough."