Country duo Joey and Rory are looking on the bright side.
Rory Feek posted a happy photo of his terminally ill wife playing with their daughter Indiana on Facebook Friday.
"It's 60 and sunny outside today and even brighter inside," he wrote. "Joey's out of bed teaching signs to Indy on the floor."
RELATED: Joey Feek shares a dance with her beloved husband Rory
The couple, who live in Tennessee, appear to be keeping their spirits up despite Joey's long and painful struggle with stage IV cervical cancer. Earlier this week, they celebrated a Grammy nomination for their song, "If I Needed You."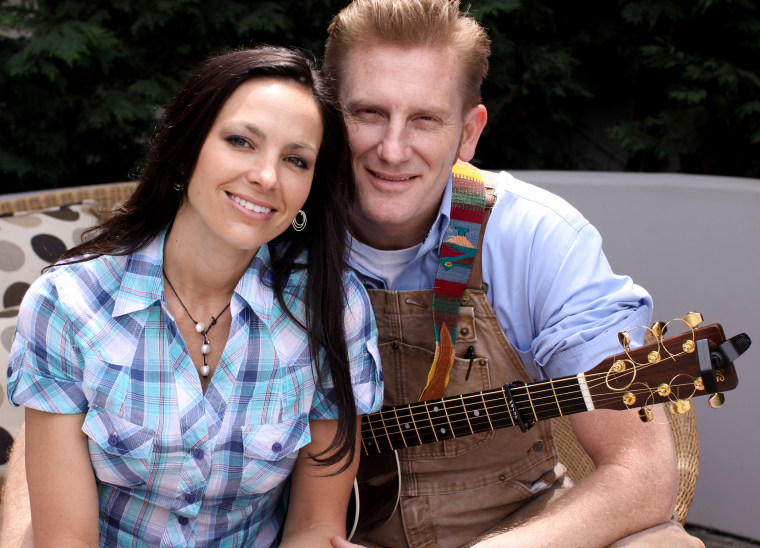 Joey, 40, was diagnosed with cancer in 2014 and her husband has since been documenting their journey on social media and their website. He recently wrote that his wife has decided not to undergo any further treatment, after rounds of chemotherapy, radiation and surgeries. But despite the heartbreaking news, the couple remains positive in the posts.
RELATED: Joey Feek enjoying a 'very special Christmas' this holiday season
"Joey is at peace with where she is and where she's going," Rory wrote last month. "So am I."