Despite remnants of winter still visible on the ground outside, Joey Feek has been making plans for spring, her favorite season, but one she may not be around to see, her husband wrote in a new blog post.
Joey recently continued her annual tradition of planting seeds, determined to start a garden her family can continue after she passes away from ovarian cancer, said her husband, Rory Feek.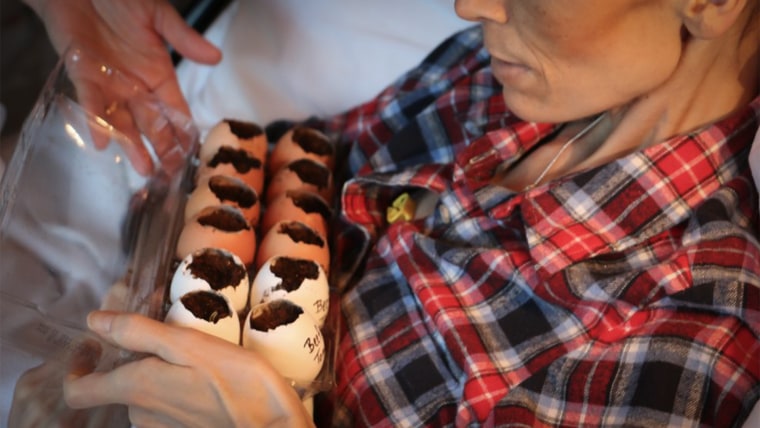 "Planting a garden and raising food that she can feed her family is part of who Joey is. That doesn't stop just because you have cancer or are stuck in a bed for months-on-end. Life goes on," he wrote on his blog, "This Life I Live," in his latest emotional post.
RELATED: Rory Feek opens up on final days with wife Joey in TODAY exclusive: 'God only knows'
"So thin and gaunt, and more frail than ever, my wife is sowing her seeds – putting down roots in the soil of our lives and hearts," he wrote. "Getting us ready for something that we can't see right now for the tears in our eyes… something she might not even get to see at all."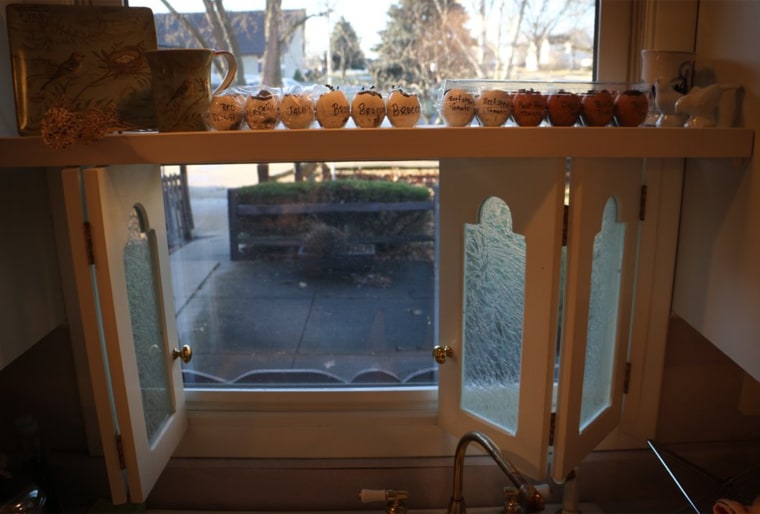 Joey, 40, has been in hospice care since last fall after deciding to give up treatment for stage 4 ovarian cancer. She and her husband, who make up the country gospel duo, Joey+Rory, also relocated from their Tennessee home to spend Joey's final days in her hometown of Alexandria, Indiana.
RELATED: Rory Feek on his wife's final days: 'Broken-hearted and blessed'
Rory said Joey planted numerous seeds last week in eggshells the family had been saving from their breakfasts. Earlier this week, several of the seedlings sprouted.
"It was a beautiful sight to see. Even our little Indy was in amazement," Rory wrote, referring to the couple's nearly 2-year-old daughter, Indiana. "It was her first time to really see her Mama's green thumb in action."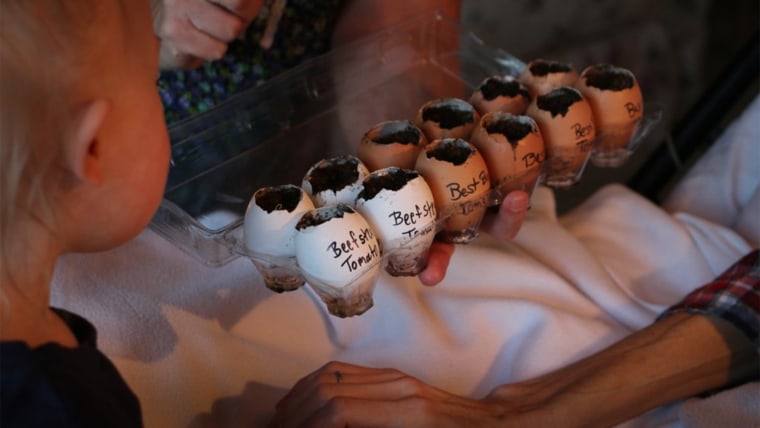 Earlier this week, Rory posted a photo of Joey spending time their daughter on her hospital bed.
"Feeling broken-hearted and blessed all at the same time this morning... watching my beautiful bride pour a lifetime of love into a few minutes a day," he wrote on the caption to the picture, which he posted to social media.