Country singer Joey Feek is "keeping our girls close to her heart," her husband Rory wrote in a touching Facebook post.
He shared a photo of his wife, who has terminal cancer and is currently in hospice care, wearing a necklace with the name of their daughter Indiana, plus the names of Joey's two step-daughters, Heidi and Hopie, from Rory's previous marriage.
Fans, many of whom have been following Joey's battle with cervical cancer on social media and the couple's blog, were quick to respond with messages of support.
"Beautiful necklace for a beautiful lady," one woman wrote.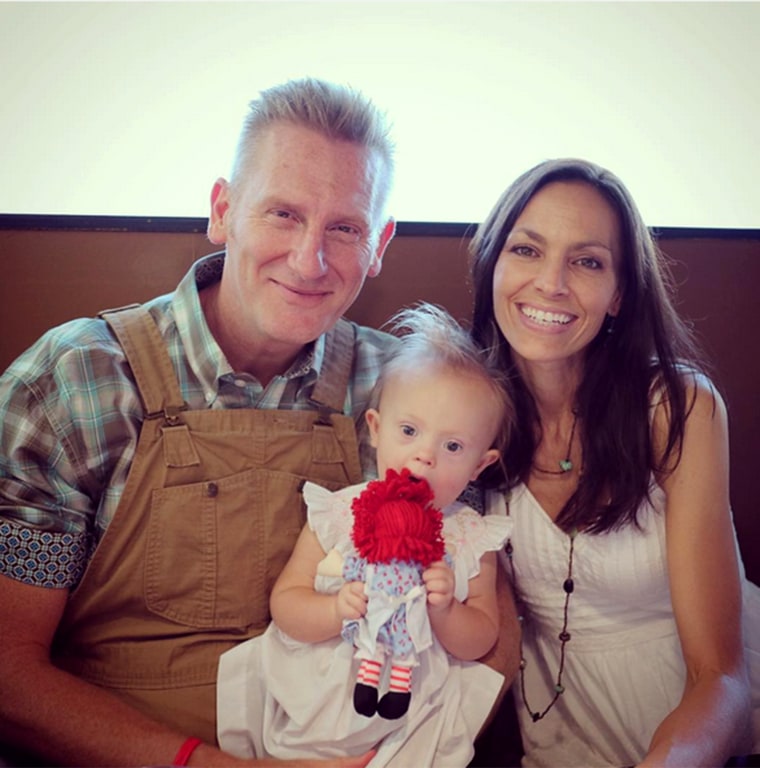 Rory has been keeping the public up-to-date on his wife's condition online, frequently posting photos of her playing with Indiana, and news about how she's feeling. In October, they announced Joey, 40, chose hospice care over additional treatment.
RELATED: Joey Feek dances with devoted husband, Rory, 'can no longer get out of bed'
He also recently opened up to TODAY in an exclusive interview about his wife's final days, saying, "We don't have forever — but we have today, and that's enough."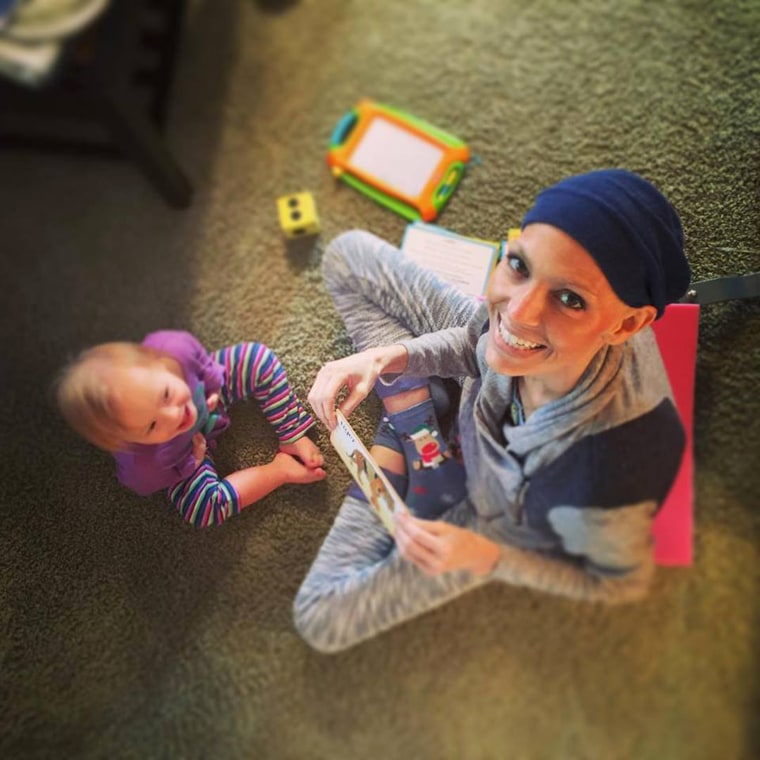 The couple, who make up the country duo Joey+Rory, is up for an award in next week's Grammys. They were nominated for Best Country Duo/Group Performance for their cover of "If I Needed You."
RELATED: Joey Feek smiles while playing with daughter Indiana in uplifting photo
Rory hopes his wife will be by his side when he watches the awards show.
"I'd love to be here holding Joey's hand, watching the show on TV… and if they called our names as the winner, I want to be able to lean over, look into her eyes and say 'congratulations honey' and give her a long, slow kiss," he told TODAY in an earlier interview.