Joey Feek received a special visit from some furry friends that helped lighten the family's mood this week.
"Some baby puppies came to play with Indy the other day, but I think her mama loved their visit the most," her husband, Rory, wrote in the caption of a Facebook photo showing Joey getting some much-needed puppy love on Wednesday.
Rory also explained the significance behind the plus sign he and Joey use in their professional name in a new blog post Thursday, in which he also revealed that Joey's battle with terminal cancer is drawing to a close.
The couple, who make up the country duo "Joey + Rory," came up with their name in 2008 after being asked for a stage name by the country music reality show, "Can You Duet," Rory wrote in "This Life I Live." At the time, he told his wife he felt "Joey + Rory" made the most sense.
"Because that's what it actually was. You + Me = whatever this is going to be," he wrote in the post. "She agreed. And though it might have been a bit confusing to others, the plus-sign made sense to us, and that's all that mattered."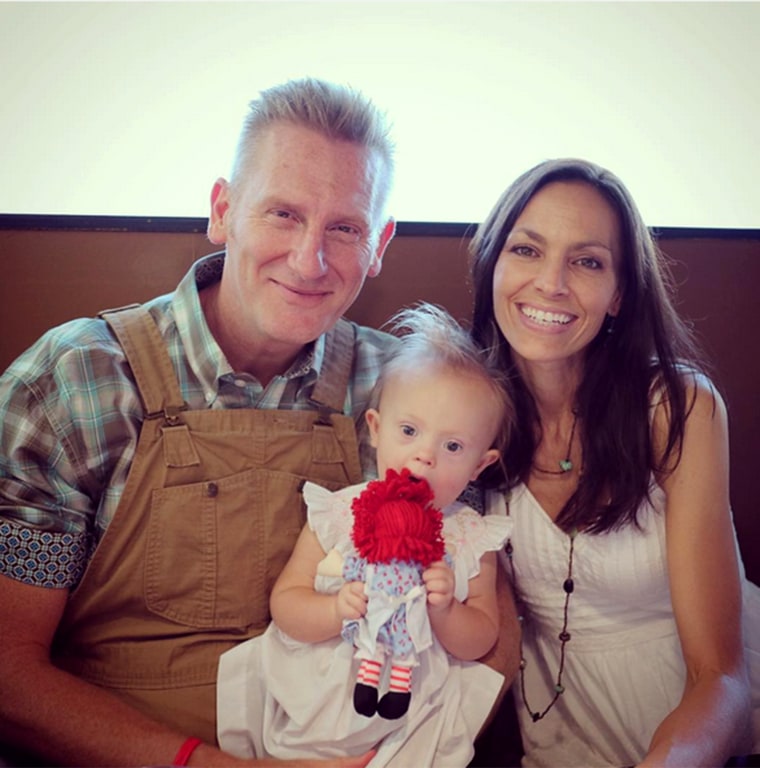 Joey, 40, entered hospice care last fall after a long battle with ovarian cancer. She, Rory and their daughter, Indiana, decided to spend Joey's final days in her hometown of Alexandria, Indiana.
RELATED: Rory Feek opens up on final days with wife Joey in TODAY exclusive
"I cannot even begin to imagine going home to Tennessee without Joey, or living my life and raising Indy without her… but chances are, that day is coming," Rory wrote on his blog.
"Joey and I both have questions. Lots of them. Hard questions that we don't have any answers for. But still, we have faith — we choose to believe," he continued. "I think that's why they call it faith. If we knew all the answers, no faith would be required. And so Joey and I do our best each day to only see the plus's in our life."
RELATED: Joey Feek visits with Rory's sister in sweet new photo
Among them, Rory wrote, "all the extra days and weeks that we've been given together." He explained that Joey's doctors didn't expect her to make it to Thanksgiving, "and here we are near the end of January."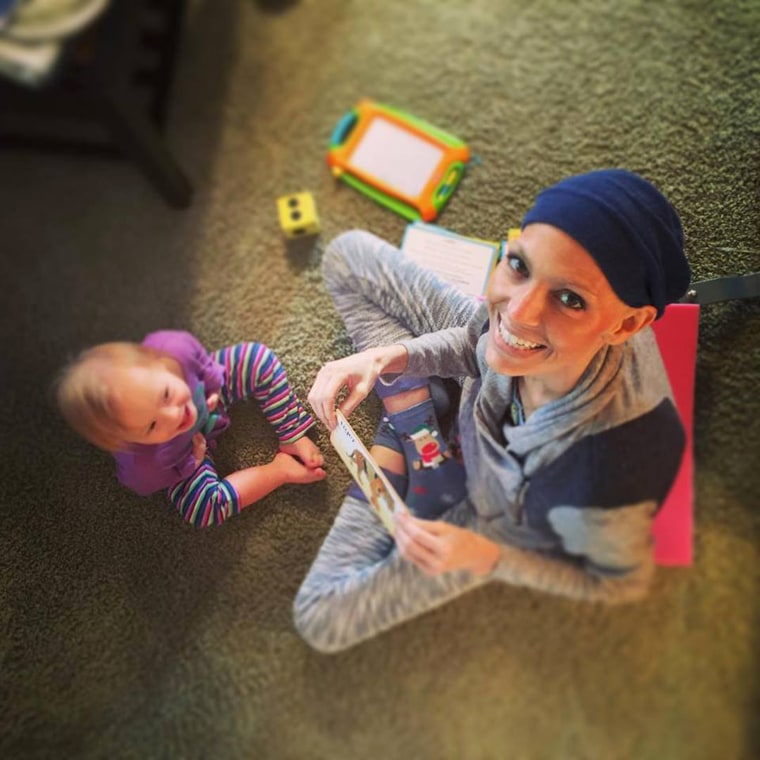 He said all that extra time has allowed for priceless moments with family, as well as the "amazing gift of life-slowing-down-to-a-crawl and only having and needing THIS moment in time."
The time also has provided extra time with Indiana, who turns 2 in February.
"And every morning, when our little one wakes and I pick her up from her crib and take her in to see her mama — and her sleepy little almond eyes look into ours, once more we see… the amazing power of the plus-sign," he wrote. "Joey + Rory = Indy."
Follow TODAY.com writer Eun Kyung Kim on Twitter.