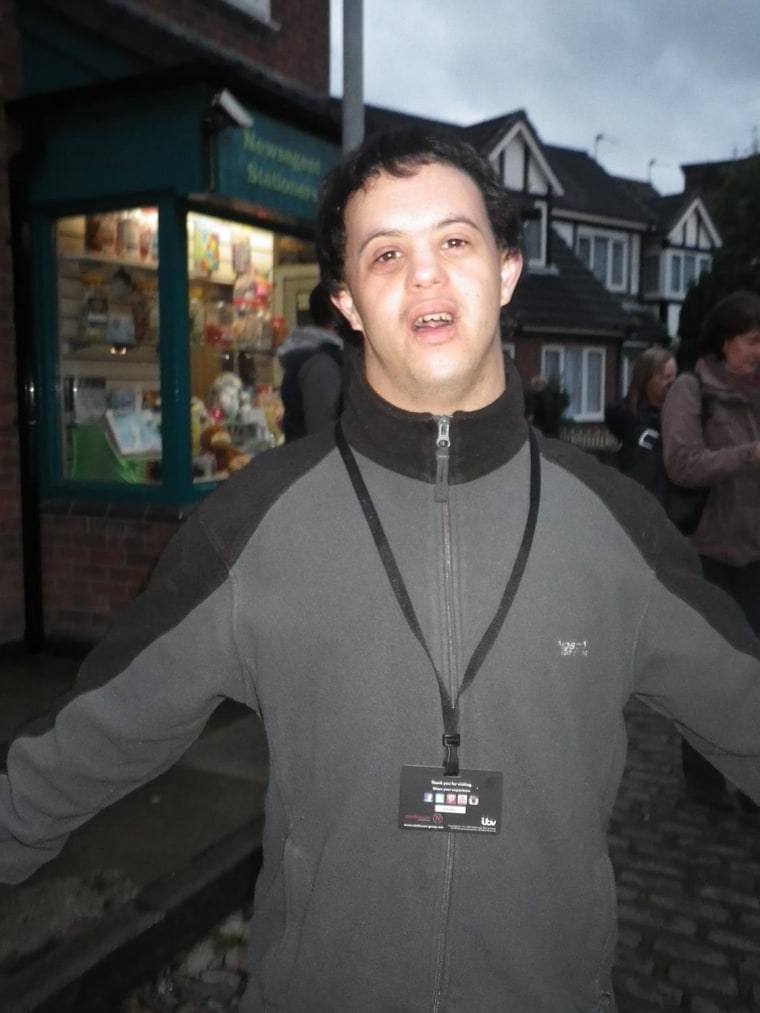 It seems the whole nation of Great Britain is rallying to help a young man with Down syndrome find a job — thanks to a sweet tweet from his stepmom.
Ben Small, 26, of Liverpool, was out to dinner with his dad, Mike Small, and stepmom, Fiona Hodge, when conversation turned to his troubles finding work. For years, Ben has excelled in unpaid positions, only to be let go when the job placement comes to an end.
"It's something that often frustrates me," said Hodge, 46, who works as a team leader for a mental health charity where Mike is also a manager. "I piped up. 'I'm going to tweet it.' "
Later that night, Hodge posted on Twitter: "Won't someone in the Liverpool area give my stepson, Ben, who has Down Syndrome, a chance at a paid job? Motivated with NVQ 2 [National Vocational Qualifications] in catering."
She quickly sent a retweet request to British comedian and singer Boothby Graffoe, who regularly tours with the band Barenaked Ladies. Graffoe suggested she put a picture together with extra information, and he sent out a new tweet based on that. Another comedian, Jason Manford, retweeted Hodge's first post, and support grew steadily. Hundreds of people started to post with the hashtag #GiveBenAJob.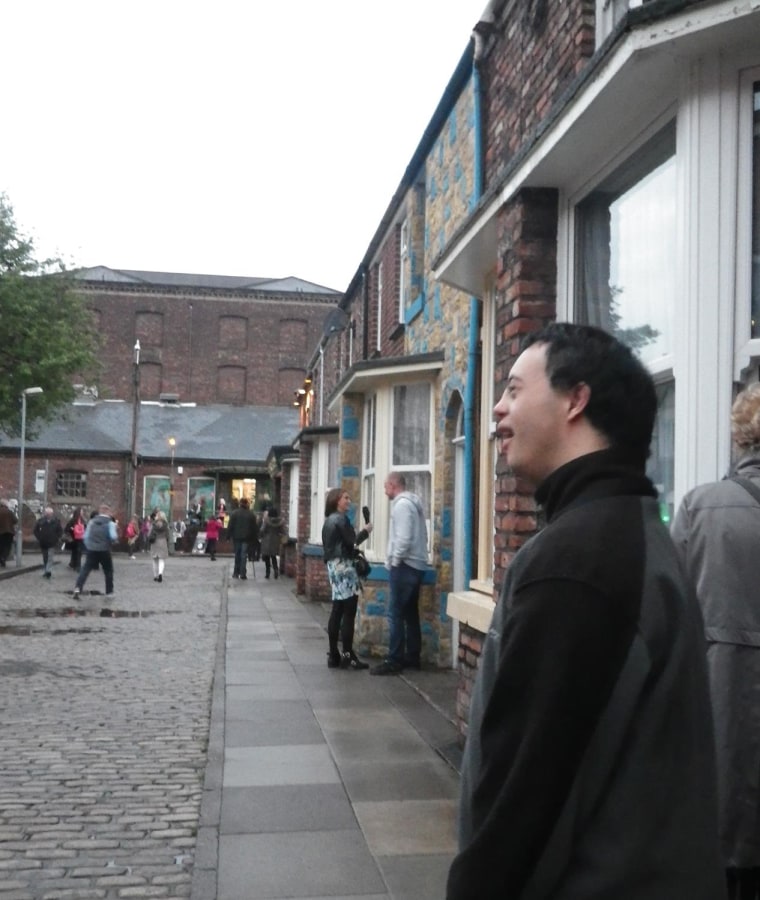 "I'm stunned at how many people cared enough about one young man," Hodge says. "I had no idea the country—and the world—would engage with the appeal so much."
For nearly a decade, Ben has held a number of unpaid work positions. He helped out in the office of a career support agency for 18 months; he cleared tables and worked with customers at national chain of pubs; at a major fast-food chain, he worked so efficiency in the kitchen, that he was asked to come in for extra unpaid hours. Yet he was never hired.
His last placement ended a few months ago, and Ben has not worked since. But he has had a few requests for his resume, as well as three possible job offers. Hopefully he'll have a big decision to make soon!