Jillian Michaels has long enjoyed the daredevil life of jetskiing, snowboarding and horseback riding, but it was a simple slip and fall in 2021 that caused a back injury serious enough to have her thinking her "life was over."
The fitness celebrity and former star of "The Biggest Loser" spoke to People about how she suffered a spinal injury that prompted her to go "off the grid" and keep it private for over a year as she contemplated her future health.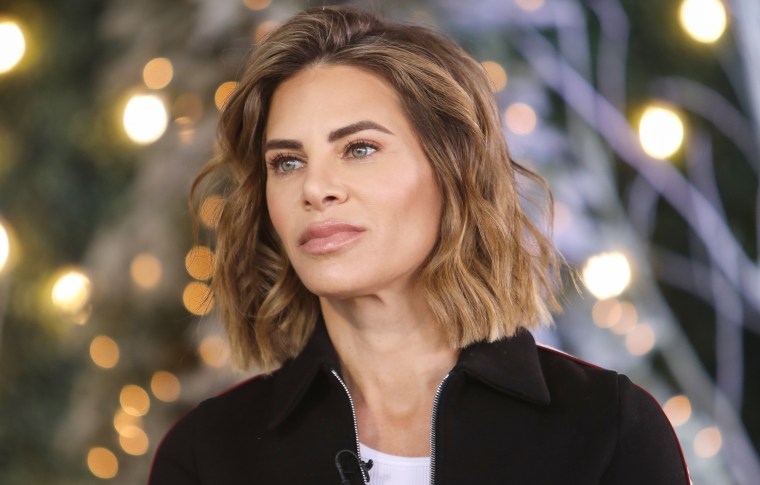 Michaels, 49, said that in the spring of 2021 she was walking into the bathroom to speak to her wife, DeShana Marie Minuto, when she simply slipped and hit her back on the edge of the bathtub.
By six weeks after the injury, she had trouble moving and felt bolts of pain down her leg. A trip to the hospital resulted in doctors diagnosing a "nerve impingement," aka a pinched nerve, but the pain did not subside.
"I couldn't sleep," she told People. "The pain at night was so bad. I truly thought to myself, 'The only thing I think would be worse than this would be burns.' It was so crazy. I couldn't walk, I couldn't sleep, I couldn't stand. I was having to crawl on the ground. I'm like, 'My life is over.'"
She visited multiple doctors before spine expert Dr. Stuart McGill determined she had fractured her L3 vertebra in her back.
"What this guy basically has me doing is nothing," Michaels said. "He literally is like, 'You're going to lay on your stomach. You're going to work on standing, you're going to walk as many steps as you can, you are going to lay back down, and that's it.' That went on for a month."
Michaels had been stretching on her own, which McGill said was making the issue worse by destabilizing her spine and increasing the size of the herniation in her back.
She kept the injury private, sharing old videos on social media and avoiding any interviews.
"I've disappeared off the grid. No one knows. Nobody has any idea all of this is going on except my immediate circle," she said. "I'm like, 'I'm not telling this story until I know how this story ends.'"
It took about six months before she said her health began to improve with a plan laid out by McGill and the use of an assisted squat machine. Michaels said she is now back to snowboarding and other activities, but has been "super careful" since her injury.
As she continued her recovery, the mother of two also had a major life milestone when she eloped with Minuto in July 2022 in Namibia.