Jessica Alba's line of health products promises to be "honestly free" of dangerous chemicals, but a $5 million lawsuit claims the company isn't honest in its marketing.
A consumer, Jonathan D. Rubin, is suing The Honest Company — which Alba co-founded in 2012 — for "deceptively and misleadingly" labeling and marketing its products as "natural."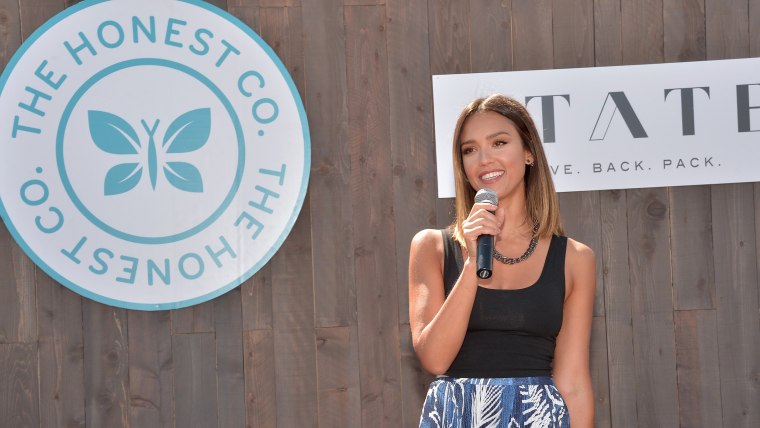 The suit, filed on September 3 in the United States District Court for the Northern District of California, alleges several of the products — including Honest Hand Soap, Honest Diapers and Honest Multi-Surface Cleaner — contain "synthetic ingredients" and that the company's sunscreen is "ineffective," echoing other people's complaints posted on Twitter and other social-media platforms.
The suit also claims that Honest products are more expensive — a 10 percent to 20 percent premium — compared to similar products which are not marketed as natural.
Alba and The Honest Company said in a statement: "The allegations against us are baseless and without merit. We strongly stand behind our products and the responsibility we have to our consumers. We are steadfast in our commitment to transparency and openness."
On its website, The Honest Company states that the products don't contain "health-compromising chemicals or compounds," including phthalates (DEHP, BBP, DBP, DMP, DEP); PVC; formaldehyde; alkylphenols; benzene; TEA (Triethanolamine) or BPA (bisphenol-A), among numerous other chemicals.
The Honest Company isn't the first to be hit with a lawsuit over what it means to be "natural." In February, Church & Dwight settled a lawsuit over Arm & Hammer "Natural" Deodorant for containing triclosan, an antibacterial ingredient. In that case, the company agreed to pay consumers who submit a claim $4 for each unit purchased.
The Honest lawsuit comes on the heels of social-media users' claims that the company's sunscreen failed to prevent sunburn.
In early August, the Delaware-based company provided TODAY with a statement in response to the first wave of sunburn complaints.
"Our Sunscreen Lotion was tested, by an independent 3rd party, against the protocols prescribed by the U.S. Food & Drug Administration's (FDA) monograph for over-the-counter sunscreen products," the statement reads. "The results showed that our product is effective and safe for use as an 80 minute water-resistant (FDA's highest rating), SPF 30 sunscreen lotion in accordance with FDA regulations when used as directed … The number of complaints received on our own website about our Sunscreen Lotion constitute less than one half of one percent of all units actually sold at honest.com. We stand behind the safety and efficacy of this product."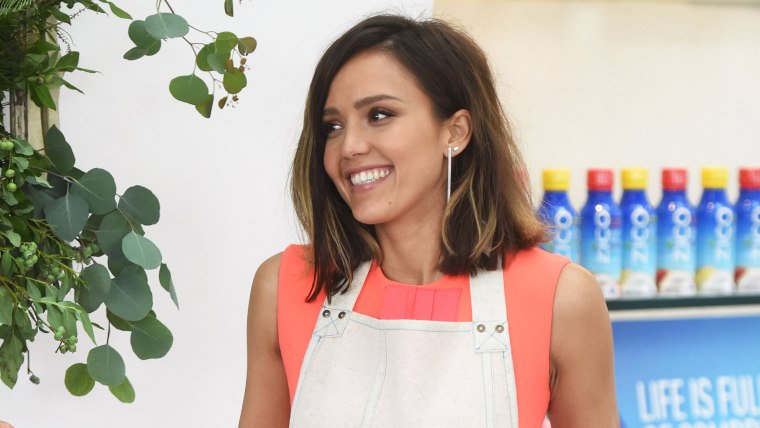 Alba also appeared to cosign an Aug. 3 statement issued on the company's website. "As parents, it pains us to hear that anyone has had a negative experience with our Sunscreen," reads part of that blog post, which also claims the company "redesigned our Sunscreen Lotion for 80-minute water resistance."
According to the company website, its SPF-30 Honest Sunscreen Lotion contains "no synthetic chemical sunscreens," with zinc oxide serving as the sole "active sunscreen ingredient." Other companies' suntan lotions sometimes contain avobenzone, oxybenzone and/or ecamsule to battle the sun's harsh rays. Priced at $13.95 for a three-ounce bottle, Honest listed its sunscreen lotion as "sold out" Friday afternoon. A sunscreen spray ($13.95) and a sunscreen stick ($9.95) remained available for purchase as of that time.
The FAQ section of The Honest Company's website offers another account of the company's intent: "This is the beginning of a long journey and we expect we'll make mistakes and drift from the path here and there. We're only human. But, by naming ourselves after our purest intentions, we will constantly be reminded to do better."
Follow TODAY.com writer Chris Serico on Twitter.