A kiss is just a kiss, unless it's a first Duggar kiss, and then it's a social media sensation, apparently.
Jessa Seewald (née Duggar) opted not to kiss her new husband, Ben, in front of those who witnessed their marriage on Saturday. They wanted the moment to be private, their pastor, Mike Schadt, said. Wherever that first kiss did privately happen, it appears Jessa is now ready for less-private versions to be shared in front of many more people as she posted a smooch with Ben to Instagram on Wednesday.
"It's great living with your best friend!" the 21-year-old star of "19 Kids and Counting" said in the caption on the black-and-white photo, which shows her gripping her new husband by the back of the head for an eyes-closed lip-lock.
Jessa has 653,000 followers on Instagram and 111,000 of those "liked" the image. There weren't that many people at the wedding in Arkansas over the weekend — the 1,000 folks lucky enough to be in attendance got to see Jim Bob and Michelle Duggar kiss in place of the bride and groom.
If their seven tips to a healthy marriage are any indication, it's no surprise that the famed reality TV couple wouldn't shy away from a good kiss. And in the '80s, before Instagram and selfies, a man knew how to dip his wife for a dramatic smooch in front of a hot rod in a corn field.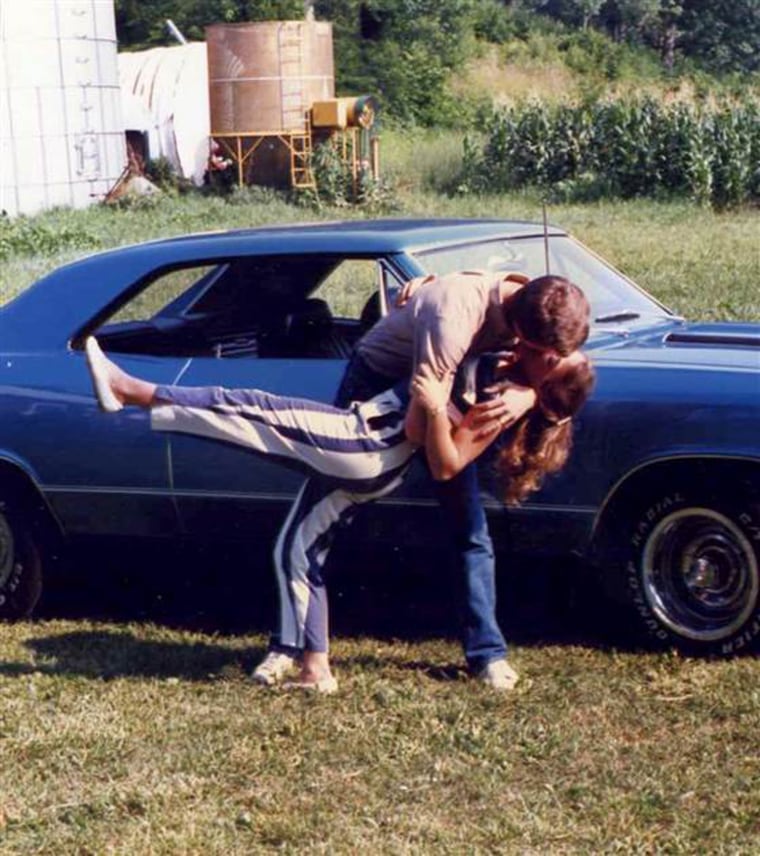 Follow Kurt Schlosser on Google+