Jesi Stracham is using her paralysis to teach others that anything is possible.
Despite sustaining injuries that left her paralyzed in January 2015, Stracham, 23, isn't letting her injuries slow her down. In just a few weeks, Stracham will head to Texas to compete in the Wheelchair Motocross World Championships. Three months after that, she'll be in Ohio to represent the state of North Carolina in this year's Ms. Wheelchair America pageant.
Her hope is to act as a role model for people impacted by spinal cord injuries.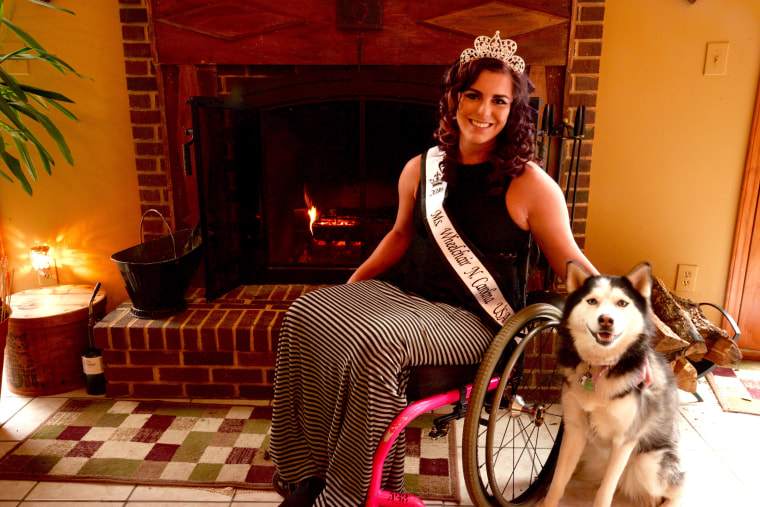 "I've had parents and children thank me for being there because they're showing these kids that no matter what, they need to follow their dreams," she said. "No one can tell them no."
But breaking boundaries is nothing new for Stracham. She became a professional racer by the time she was 17.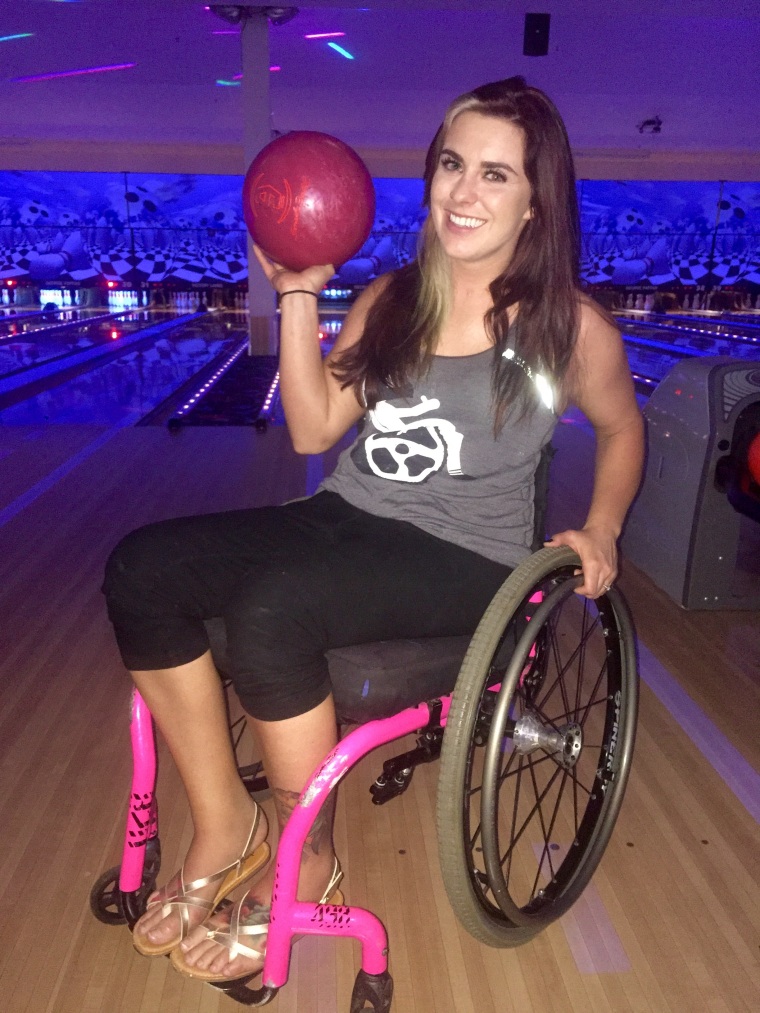 "I went from the Power Wheels Jeep to go-karts," Stracham told NBC's Kate Snow for TODAY in 2015. "My dad built me a custom mini Grand Prix car all DuPonted out, 'cause I love Jeff Gordon. It was great."
That all changed when Stracham found herself lying in a hospital bed last year paralyzed, a week after a car collided with the motorcycle she was riding on.
She described the initial realization as "shocking," mostly because of the new responsibilities that come with paralysis — finding a way to get from point A to B and learning to live without feeling certain sensations.
"Paralysis isn't anything you ever think of. It's not something you ever think could happen to you. And I think, 'I'm just in a wheelchair,' but I didn't think of all the things that come with it."
But the daredevil hasn't let anything stop her, and said that being paralyzed is actually "an opportunity that people walking don't have."
RELATED: Woman finds love, returns to racing after paralysis procedure
"I would never take back getting paralyzed," she said. "I found my faith, I've gotten to live life more than most people do in their entire lifetime. I'm having an absolute blast in my wheelchair."
And with that, she's done a lot in the past year to act as a champion for raising awareness about spinal cord injuries.
Two months after the accident, Stracham was back at Eastfield Pediatric Dentistry cleaning teeth. And since January of last year, she's skied, white water rafted, zip-lined, kayaked and paddle boarded.
She even won the 2016 sport ambassador award from GNCC racing.
"I grew up riding go-carts and drag racing big ATVs," she said. "I started racing the GNCC series and paved the way for girls now. There wasn't a females class for the youth."
RELATED: Boy's wheelchair ride in skatepark shows family's drive to keep life normal
"When I got out of the hospital, I had no limbo period," she said. "I didn't sit around and mope. I don't like when people pity me. I don't ask for help unless I really need it. I like to be independent. More people need to push for independence and get that back."
Part of Stracham's story is that she was actually the second person to undergo an experimental surgery that targeted the hole in her spine. A year later, Stracham is slowly, but surely, starting to regain feeling in her legs and back. She said her legs are always sore and tingling, and she's experienced extreme pain in her lower back — a sign her doctors say is actually a good one.
"If I never walk again, I'll be completely content with it," she said. "But that's not really an option because I'm going to walk again. I'm never going to give up on walking again. I won't let it dictate my life."
RELATED: Veteran invents tank-wheelchair to help his paralyzed wife