Jeremy Renner is progressing in his recovery from the snowplow accident that nearly killed him last month.
In a brief video he shared on Instagram stories Feb. 27, the "Hawkeye" actor pedals a stationary bike with his left leg, using a strap or support device to help the leg along.
"Whatever it Takes," he captioned the video.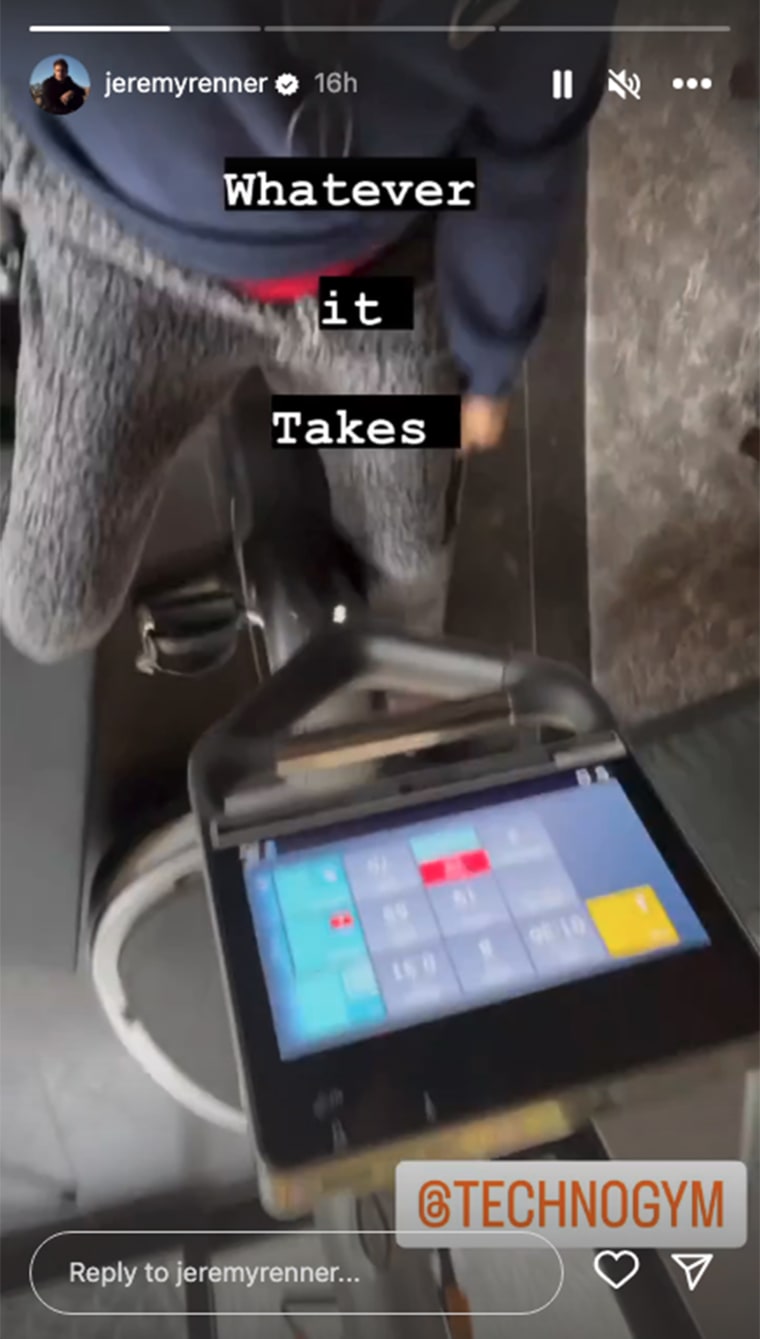 A second photo shows what appears to be the actor holding the best-selling Mark Nepo book "The Book of Awakening," with a peaceful, fire-lit scene in the background.
"Mental Recovery Too," the caption said.
The 52-year-old Marvel actor was seriously injured in a snowplowing accident near Reno, Nevada, on Jan. 1. He broke more than 30 broken bones and was hospitalized in critical condition.
The "Hurt Locker" star was in the process of towing his nephew's truck from a private road on his rural property when the accident occurred, the Washoe County Sheriff's Office said last month. Renner was the only person injured, the sheriff's office said.
Renner was driving a Pistenbully snowplow vehicle when it began sliding downhill toward his nephew. The actor jumped out to try stop the vehicle and was pulled under it, the sheriff's office said.
Washoe County was hit with a major snowstorm the day before Renner's accident, and there was a shelter in place order in effect, according to the Reno Gazette-Journal.
On Jan. 21, Renner, who has a daughter with ex-wife Sonni Pacheco, posted on Instagram a picture of him lying in a bed receiving treatment.
"Morning workouts, resolutions all changed this particular new years," he wrote in the caption.
"Spawned from tragedy for my entire family, and quickly focused into uniting actionable love. I want to thank EVERYONE for their messages and thoughtfulness for my family and I."