Right in time for spring, Jennifer Aniston has revealed her daily workout routine, and we couldn't be more excited to try it out!
The former "Friends" star's mashup of lower body exercises is seemingly attainable, especially for those of us that can't exactly afford a celebrity trainer.
The 47-year-old actress chatted with Harper's Bazaar about her recent marriage to Justin Theroux, staying in shape and what it's like to be in her late 40s.
"I feel better in my 40s. Not only do you feel better in your body physically, but you're mentally better," she said.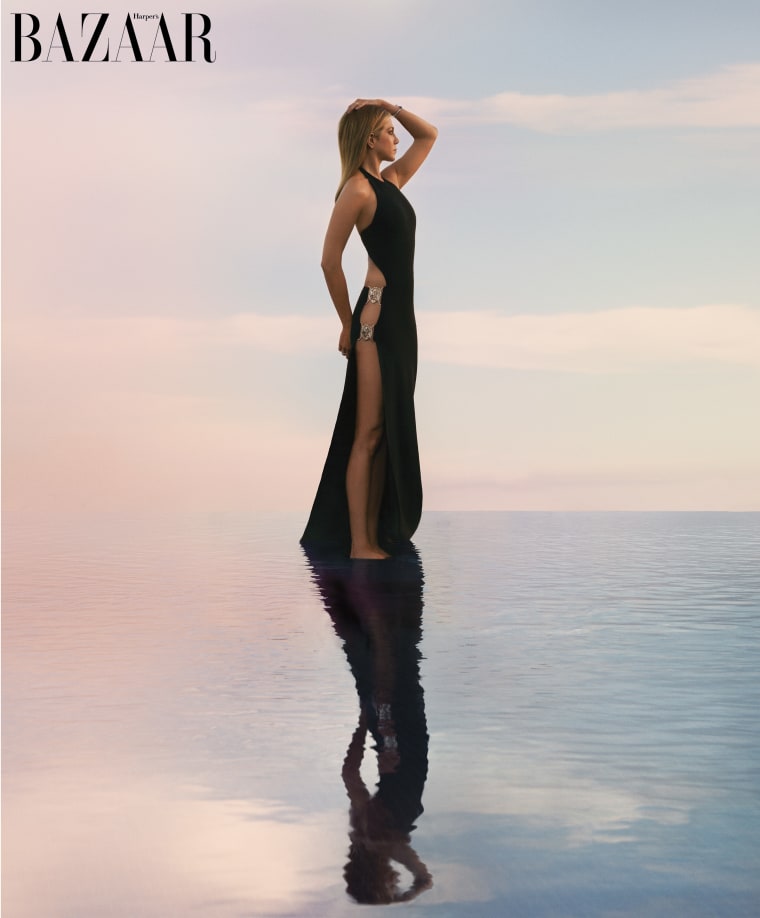 And to have a body like that, you better believe the actress is working out five days a week!
Healthy meals are critical to maintaining a successful fitness regimen — Aniston regularly eats "a salad with protein" for lunch (or sometimes a chicken burger wrapped in lettuce) and tries hard to avoid sugar.
RELATED: Jennifer Aniston talks secret nuptials and shows off wedding band
She's focused, and certainly makes the most of her day — a must for a busy woman. After waking up at 8 a.m., the "Cake" star has a jam-packed schedule.
"I run the dogs through the garden. Feed them while the coffee's brewing. Work out. Read. Meetings," she explained.
Her workout involves "a 15-minute-quad thing. I do 15 on the elliptical, 15 Spinning, then I do 15 run. And then I do portions of the "Body by Simone" DVD for floor work. It's so freakin' hard, it's unbelievable."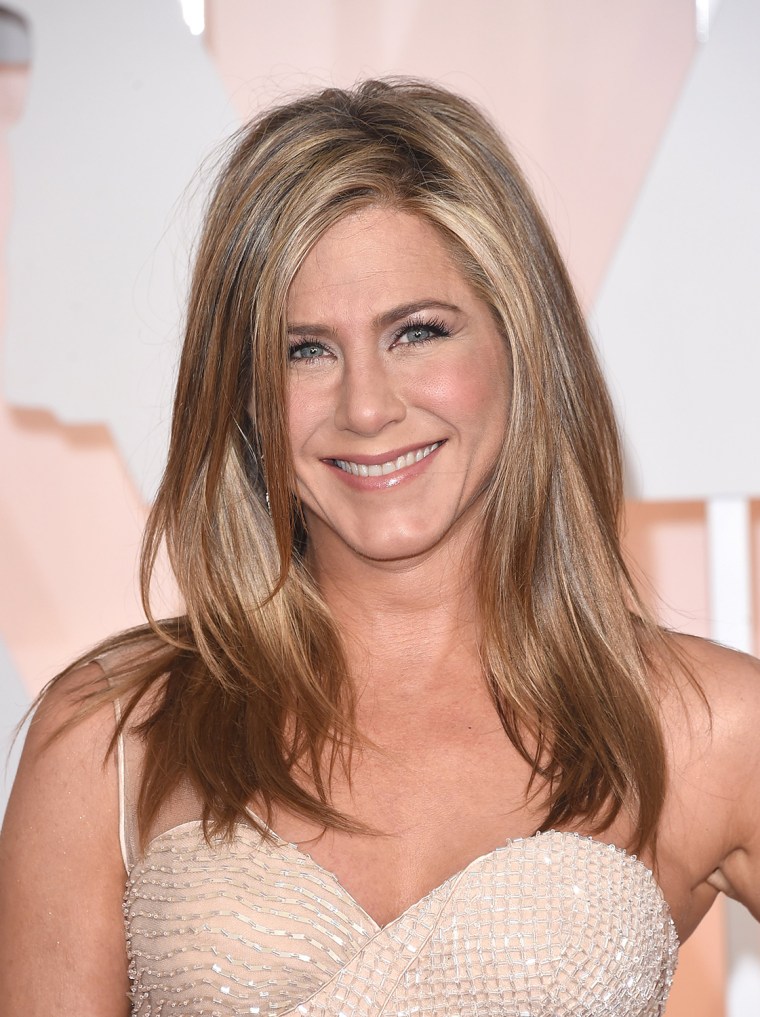 Day-to-day life remains busy for Aniston, but today she's more realistic about how much she can handle.
"There was a time when I worked and worked and worked. I loved it."
But now she's learning to say no.
"I'm trying to be better at that," Aniston told the magazine. "I'm a bit of a people pleaser. I've got to stop. Some of the movies I've made, I bow my head in slight shame over."
RELATED: Jennifer Aniston: My 'value as a woman' isn't measured by motherhood
So, what will she say yes to? Apparently any project that involves Julia Roberts or Emma Stone!
"I had a big tease because we [Julia Roberts] did a scene together in 'Mother's Day,' but it was a moment. And Emma Stone I'm dying to work with."
Aniston's latest movie, "Mothers Day," is set to hit theaters April 26.