By June, 54 percent of people have quit on their New Year's resolutions, according to a study by the University of Scranton. But that's a statistic that doesn't apply to Jeff Rossen, NBC's national investigative correspondent.
Wednesday, lifestyle and fitness correspondent Jenna Wolfe checked in on Rossen's weight loss progress six months after his effort to lose weight kicked off.
Rossen is an on-the-go, hard-working dad — but he made his New Year's resolution to get in shape, and sought Jenna's help and advice. Soon after, Jenna went on maternity leave, leaving Rossen to fend for himself.
So, how's he been shaping up without her?
"I try to walk a lot. I'm walking from a business meeting now, and I'm walking back to NBC headquarters," Rossen said in one of his video diaries.
"Mainly because, look, I really like the way I look now, and I'm afraid of Jenna."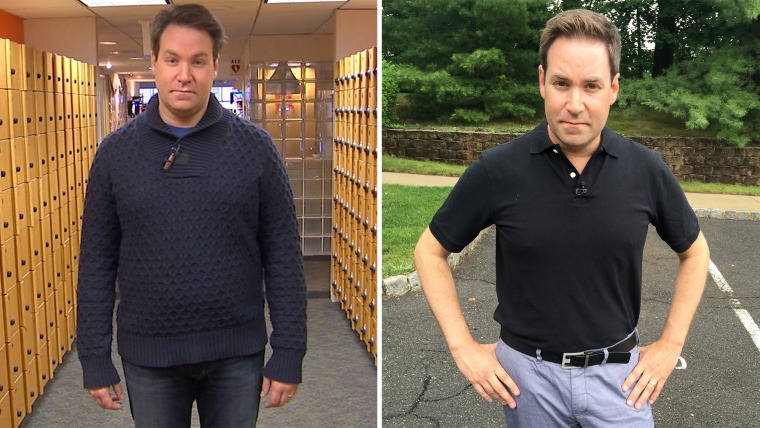 Some weeks, walking was Rossen's only form of exercise, but he made it count by avoiding all escalators and taxis. And Jenna's "no carbs after 6 p.m. rule" is still intact all these months later, though Rossen did fit in a "cheat meal" once a week, proving, as Jenna put it, that "you can have your cake and occasionally eat it, too."
At the end of January, he had lost 12 pounds. Now, he's down a whopping 22 pounds. And there's more: Rossen has invested in a new wardrobe and haircut, too.
Want to join Rossen and get some "fit tips" from Jenna? Sign up for her weekly newsletter! And find workouts here.