Jaxon Buell was born on Aug. 27, 2014, in Orlando, Florida. He has microhydranencephaly, an extreme brain malformation that left him with 80 percent of his brain missing. His story and striking photos have captured worldwide attention. Jaxon's parents, Brandon and Brittany Buell, write about their experience in the new book "Don't Blink: What the Little Boy Nobody Expected to Live Is Teaching the World about Life."
They've nicknamed him "Jaxon Strong" for his determination to live and thrive. Brandon Buell, 31, shared this update about his son with TODAY's A. Pawlowski.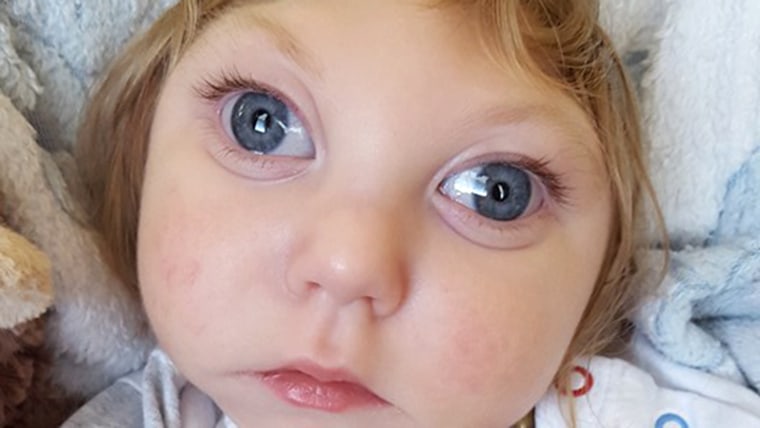 We celebrate Jaxon's life every single day. We try to make it special for him. Whether reading a book in his room or cuddling on the couch together, it's the littlest thing, but for him, it's the world.
Jaxon's situation is so uniquely different that there is no prognosis. No one knows what tomorrow will bring for him. We were told that he would not make it to 2-years-old and he passed it.
Outside of his seizures, which he has every day, he's very happy, healthy, comfortable. He smiles all the time with us.
He gave us a scare about two weeks ago. We weren't sure what was going on — his seizures started to increase and they got a lot more intense. Brittany took him to the hospital trying to get some answers. Even with his doctors, as good as they are, a lot of it is trial-and-error, just trying to figure out what he needs.
RELATED: 'We love that he's here': Baby missing part of brain thrives despite odds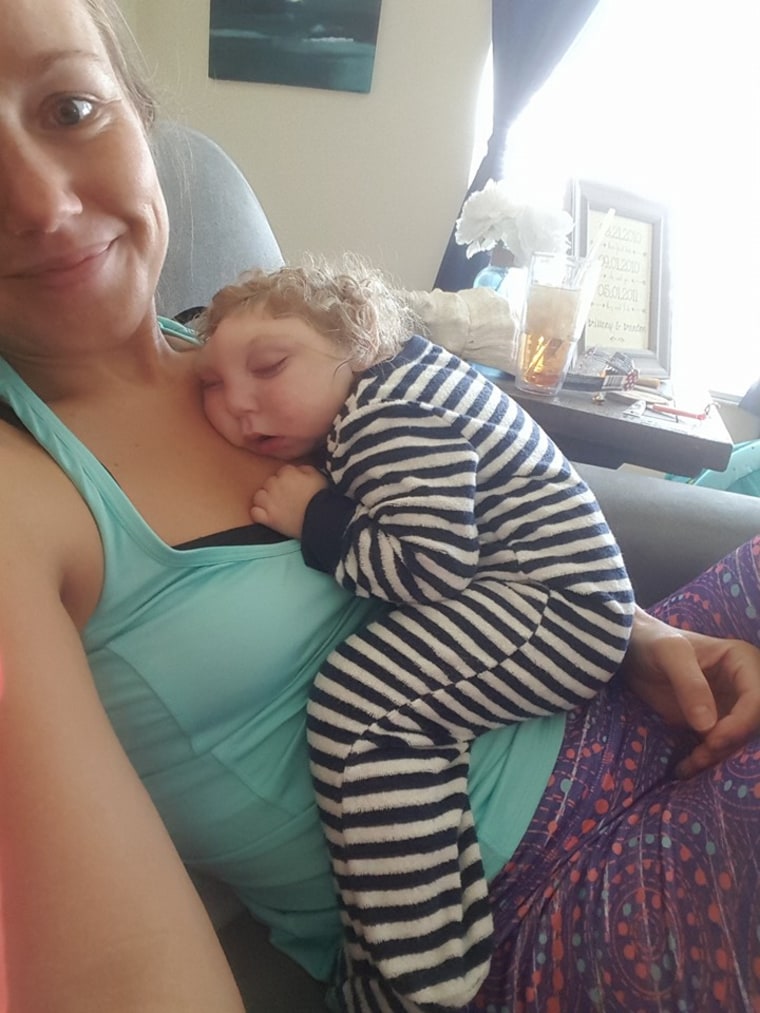 Watching him grow
What we're learning is Jaxon is getting older and bigger. He has to adapt to his own body changing. If that means the doses or frequency of his medications have to change, then that's something that we're adjusting to. During the hospital stay, doctors really didn't discover a whole lot, unfortunately.
We're basically back to our normal routine now. The increase of seizures was only temporary. He's back to his normal self. He's still teething, so he's been dealing with that.
We're just watching him grow before our eyes. Jaxon is able to do a little bit more now. He's a little bit more mobile, he has more expressions.
RELATED: 'Jaxon Strong': Baby with brain malformation shares family's Christmas message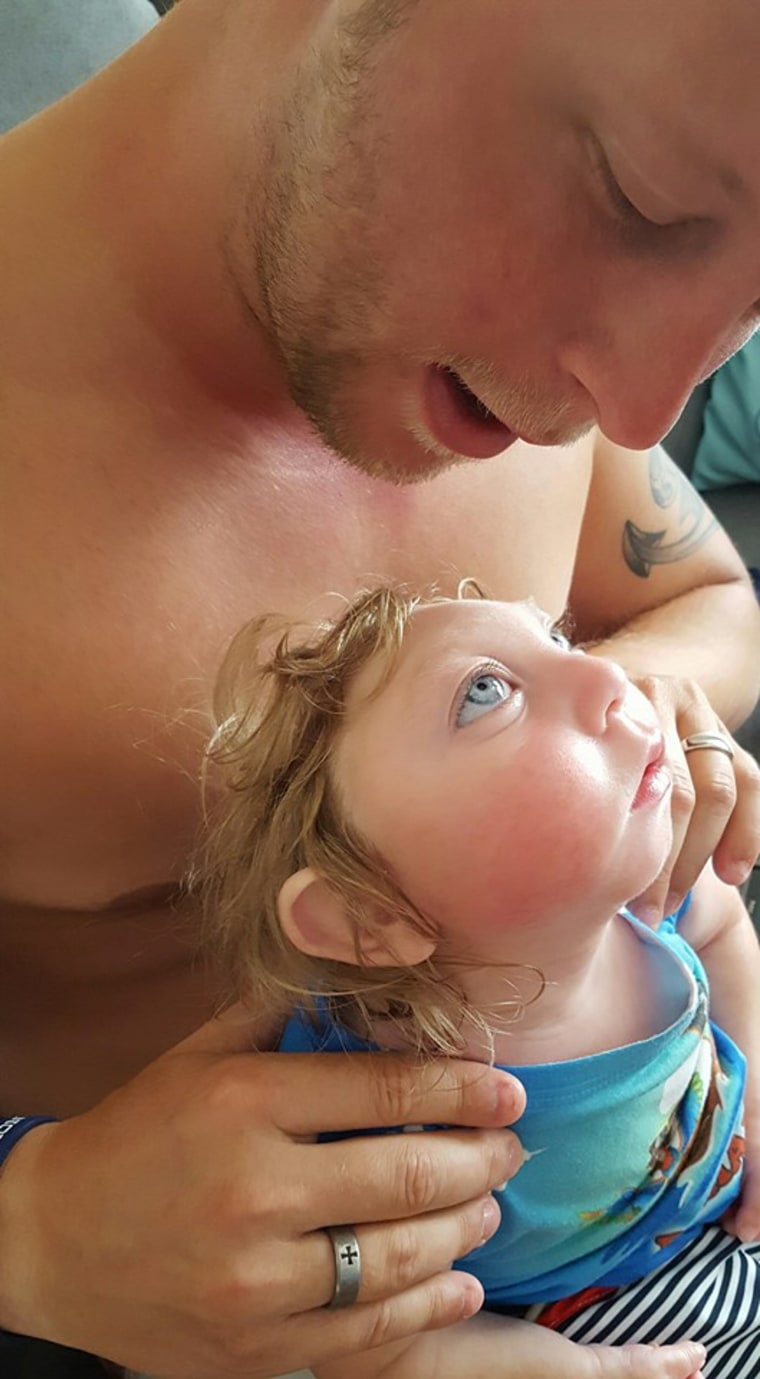 When people are talking to him, he's following conversations with his head turns. He recognizes his name — if we say Jaxon, he starts to smile. He's getting better with his hands. If we play noses, he'll reach his hand up to grab our faces.
Those seem like very, very small things for a typically developing child, but for him, those are milestones.
We try to do tummy time every single day to strengthen him. He doesn't love it. He will always let us know if he's loving a situation with smiles or squeals of delight. If he's not happy with what we're doing, like when we're brushing his teeth, he'll yell at us with a cute little frustrated voice.
We're not hearing as many words now as we used to hear in the first year. We're not sure why that is — we hear a lot of syllables.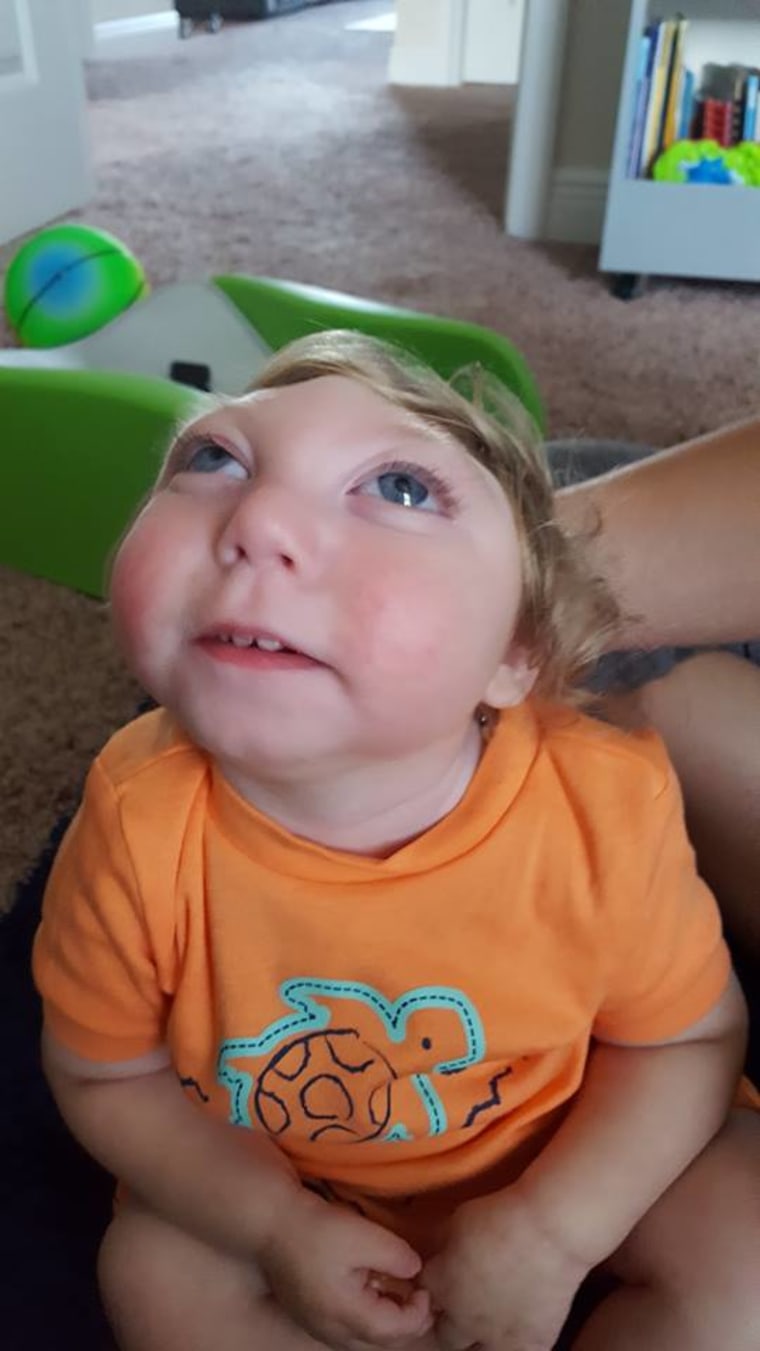 Microhydranencephaly is a more complicated version of microcephaly, the birth defect linked to the Zika virus.
In microcephaly cases, the child's brain is there, it's intact, it's just on a smaller scale.
With Jaxon, the doctors believe his brain just stopped forming a few weeks into the pregnancy. So he's actually missing 80 percent of the brain that he should have. The doctors originally told us he'd probably never hear, see, talk because the components of the brain that make those things happen are not there. He's doing those things against the odds.
RELATED: Zika cases spread in Miami area: Pregnant women warned to stay away
His life is precious
He can see and hear. We've noticed that he can smell. He can taste — because although he's still dependent on a feeding tube, we let him try different foods. We'll put jelly or ice cream on our fingers and place it in his mouth. There are certain foods where he scrunches his face and spits it out, and other times when he starts smiling. His senses are working and it's really amazing to watch that.
He loves ice cream — he probably gets that from me. He likes mashed-up baby food like avocado, carrots, squash. He seemed to really hate banana, though.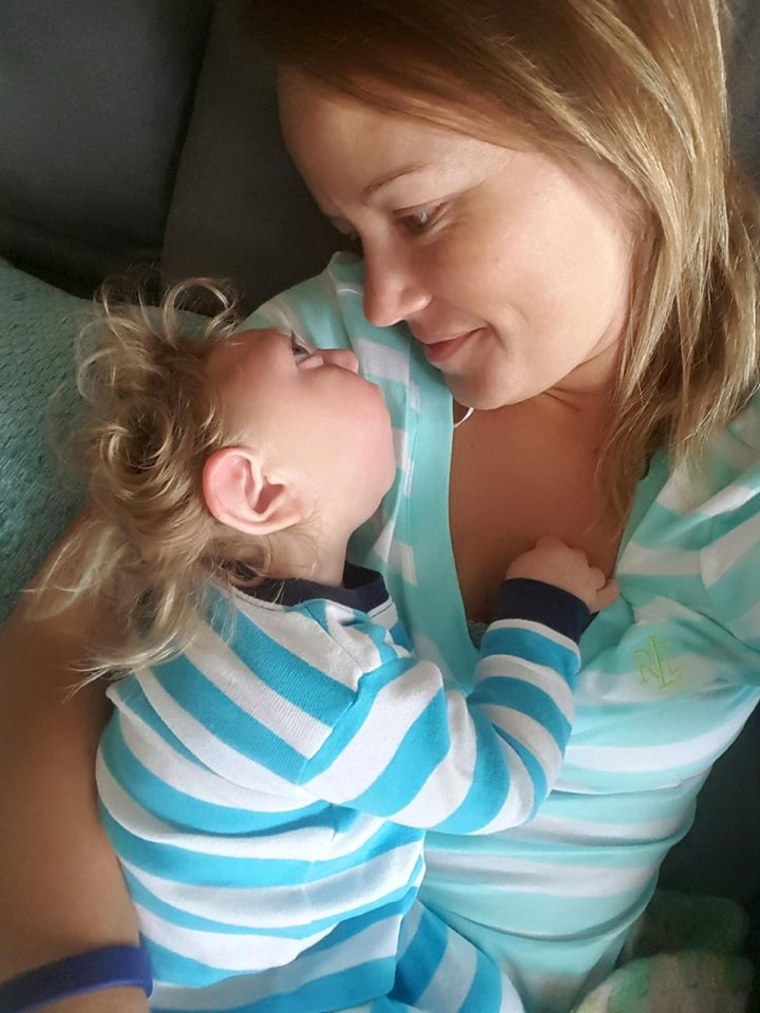 Our family has gotten stronger. There's a miracle behind Jaxon's story. We want to let other families know that even when there's a dark situation, every life should be celebrated, valued and cherished. You never know. Jaxon is proving that.
In our book "Don't Blink," we allude to the Kenny Chesney song "Don't Blink." He sings that you're going to wake up one day 100 years old and your life will be gone — don't blink because you'll miss it. We make sure every day is something special for Jaxon so we don't miss that.
His life is precious. We don't know what tomorrow will bring, but he's still here and we celebrate that. Whatever Jaxon needs that day, we will do.