Former supermodel, author and reality TV star Janice Dickinson has been diagnosed with breast cancer. The 61-year-old made the announcement Monday in an exclusive interview with DailyMail.com.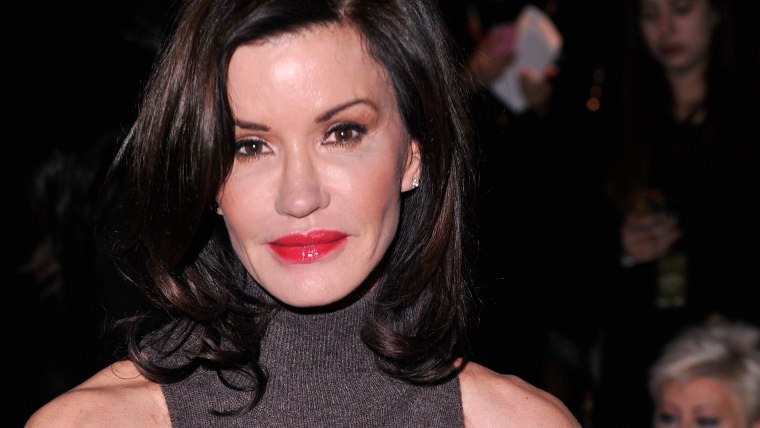 The diagnosis came as a result of a routine exam earlier this month, in which a small lump was discovered in her right breast.
"I got the call and my doctor informed me that yes, it is indeed cancer," she explained in a video from the interview. "When I found out, I knew I had to be brave and I had to be strong."
MORE: Rita Wilson on breast cancer: 'Trust your gut,' get a second opinion
And most of all, she knew that she had to survive.
"I'm going to get through this! Oh, you betcha, kiddo," she said with absolute conviction. "And I'll be just fine."
She also spoke of feeling scared, but added, "I'm not gonna let that define me — the fear."
"I have a history of being an alpha-female, very strong," she said. "I've lost both parents, my mother died of cancer, that was a very painful moment when I found out about my mother and it was very painful when I found out about my dad, even though we had our differences, died of a heart attack."
And now, her own children are helping her stay strong now. Her daughter, Savannah, was by her side when she got the news about her own diagnosis.
MORE: Joan Collins on sister Jackie's battle with breast cancer: 'She was very brave'
"I was really glad Savi was with me at that moment because it was kind of an out of body experience," she recalled.
According to DailyMail.com, she'll soon begin surgery and drug treatment.
Follow Ree Hines on Twitter.