Jamie-Lynn Sigler said she felt huge relief after revealing she has been living with multiple sclerosis for nearly 15 years. She told TODAY's Matt Lauer in an exclusive interview Wednesday that it was an "industry professional" who advised her to keep the diagnosis a secret.
"I know they were looking out for me at the time but they said, 'I'm going to pretend you didn't tell me that, and I don't think you should every tell anyone that you have this disease, because people will limit you, people will judge you, and they won't hire you,'" she said in her first television interview since revealing her struggle with the disease. "And I took that advice. I was 20 years old and I was scared and I thought that was the best thing."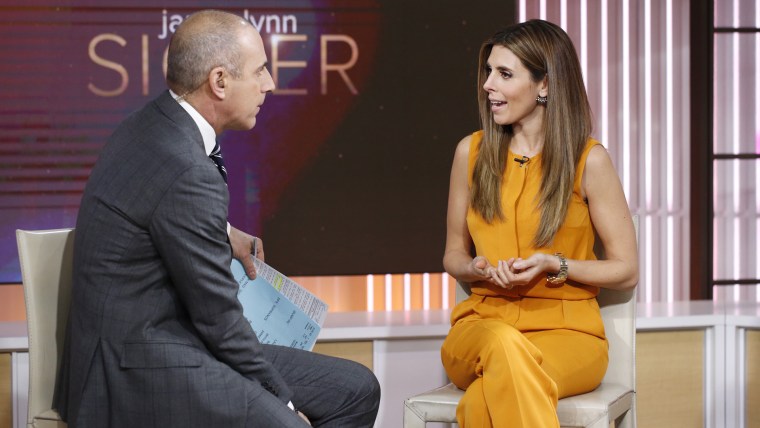 Sigler, 34, revealed last week that she has been living with multiple sclerosis and keeping her battle with the degenerative disease hidden from the general public.
"I feel relief," the former "Sopranos" actress said Wednesday. "I lived with this secret that caused me to have so many feelings of shame and guilt and fear for so many years, so I think to finally sort of feel like I'm claiming my power back and being confident with the person that I am, I feel a great weight off my shoulders."
Sigler said she experienced some "heaviness" and tingling in her legs when she was initially diagnosed but then lived symptom-free for a long stretch until she experienced a stressful time years later while going through a divorce.
"My symptoms now for the past five years have been hard," she said, describing weakness on the right side of her body and some loss in coordination, which she lightheartedly mentioned means limiting her wardrobe choices: "High heels are hard for me." She can no longer run or dance "like I used to."
Sigler said she did tell some of her "Sopranos" co-stars about her secret while filming the series.
RELATED: He was 'protective': Jamie-Lynn Sigler on how James Gandolfini reacted to her MS
"Them and my friends and my family, they have fiercely protected me over these years. They wanted me to come out, and encouraged me and I just wasn't ready," she said. "I was afraid, but I'm not anymore."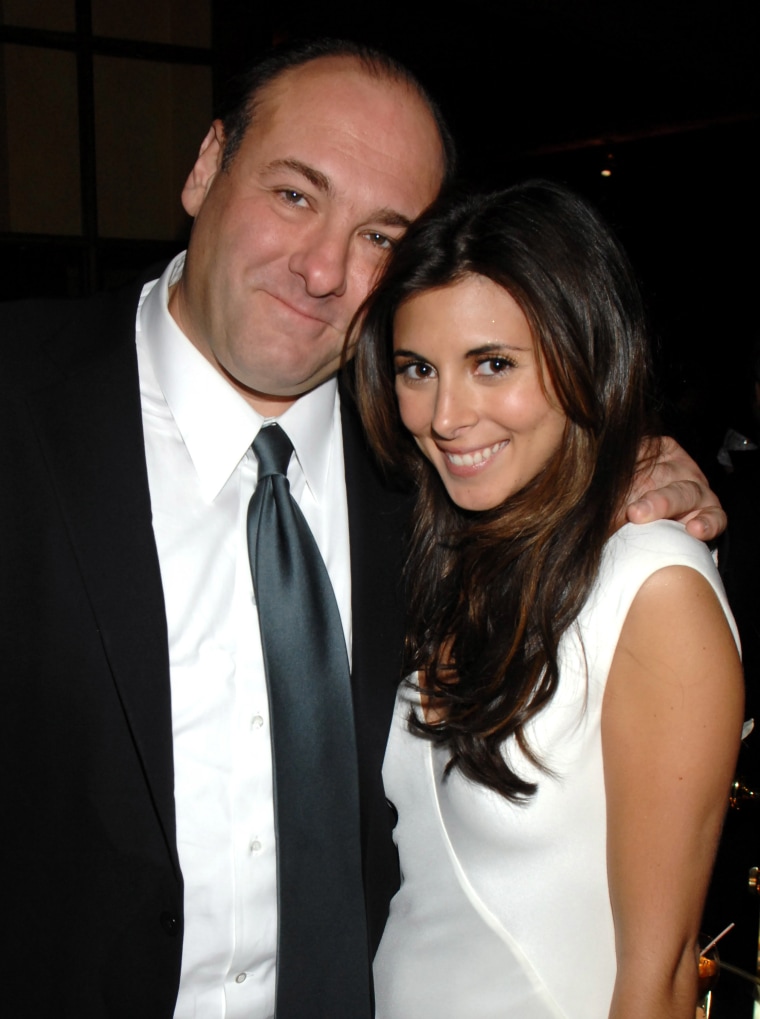 Sigler publicly revealed she had MS just days after her Jan. 16 wedding to professional baseball player Cutter Dykstra. The couple has a 2-year-old son, Beau, who was the inspiration for Sigler to go public.
"I didn't want to bring my son up in a home where he felt like he had to hold this secret for me, too. I wanted to be an example of strength and show him that despite what I have or my limitations, that everyone is deserving of opportunity and love and respect," she said. "Sometimes, we have to work a little bit harder but maybe it will be a good example for him."
RELATED: Jamie-Lynn Sigler's husband on her MS: 'I just want to help her so much'
More than 2.3 million people worldwide have multiple sclerosis, and women are two to three times more likely to develop the condition than men, according to the National Multiple Sclerosis Society.
Sigler said despite the advice she received from the industry professional who told her to keep her MS a secret, she's now ready to continue working.
"I'm excited about the future. I'm excited to go back to work without feeling that I have something to hide. I feel like I'll be a better actress for it now that I can show up and really be me," she said, noting that she already has been working with the disease for years. "I have every intention of continuing my career."
Sigler said learning she had the disease initially left her feeling embarrassed, mainly because of her inability to control the condition.
"With something like MS, you lose control over things that you once had and it's slowly taken away from you, and that can chip away at your self worth and you can feel less than and a lot of negative feelings," she said.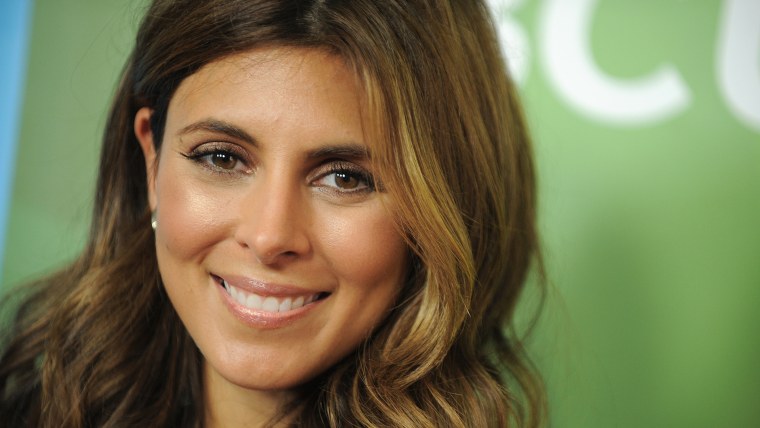 But the wave of positive response she received after revealing the news last week has left her overwhelmed.
"I didn't anticipate the level of responsibility that I now feel of representing a whole group of people that suffer in silence and maybe don't feel represented, because MS is different for everyone," she said, adding the condition also looks different among people who have it.
"It's a frustrating disease, and I know there's a lot of people that are better off than me and a lot of people that are worse than me, but I really hope that I can change people's ideas of what this disease is."
Follow TODAY.com writer Eun Kyung Kim on Twitter at @eunkim.