There's nothing healthier than freshly picked fruit — and at a u-pick farm where visitors do the picking, you get to do just that. If that's not enough, you also get a first-hand look at seeing where the food is grown.
As scenic and fun as a u-pick farm visit may be, there are some secrets to making your visit both healthier and safer. After all, your local u-pick farm is usually a working farm, and that comes with a few safety hazards regular folks may not consider.
Here are 7 farmer-approved tips to make your u-pick farm visit healthy, fun, and safe:
1. Wear the right clothes.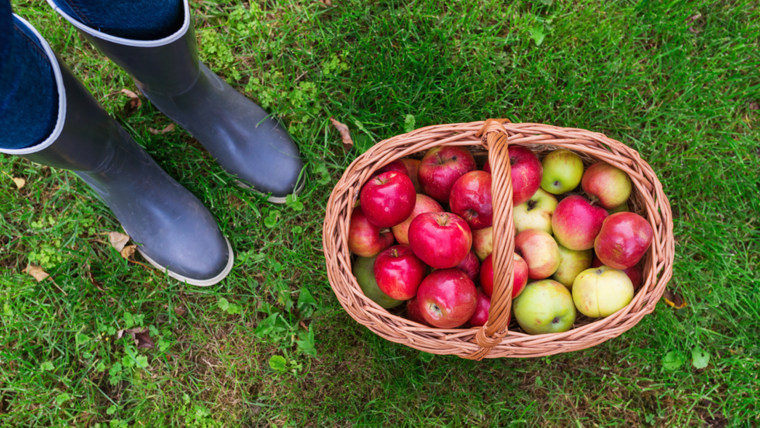 "People don't always think about footwear," says Leslie Norman of Norman's Orchards, just outside of Pittsburgh. "Flip flops and sandals are not appropriate." Instead, gear up with sturdy shoes or boots, Norman says.
It's also common for farms to have dust, mud, or uneven ground, says Nori Naylor of Naylor's Organic Family Farm Stay in Dinuba, Calif. Those factors alone are reason enough to wear protective footwear.
Slab on sunscreen, spray on insect repellent, and wear a hat, Naylor advises.
RELATED: Fall fashion trends: How to wear pleats, velvet and more
2. Keep an extra close eye on the kids.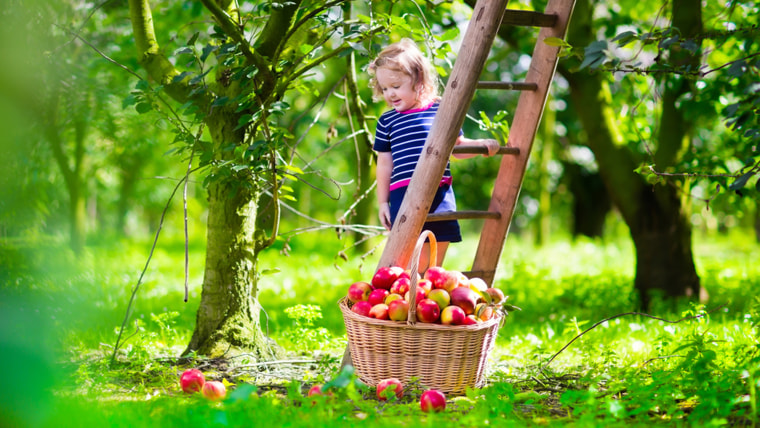 On a u-pick farm, you may feel a false sense of security because you're away from the hustle and bustle of a more urban area. However, farms have plenty of dangers, and kids can fall and hurt themselves if they're not careful, says Jeff Norman of Norman's Orchard.
Some farms have ladders for people to climb, which adds another potential hazard. "I try and coach people and watch out for them, too," says Jeff Norman. "Things can happen."
3. Ask in advance if the farm has easy fruit picking for little ones.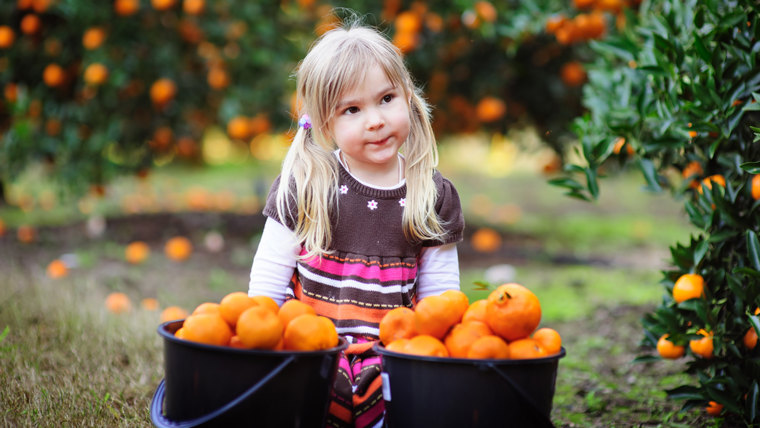 At Lookout Farm in Natick, Mass., apples are intentionally grown low to the ground so ladders are not needed to pick them — unlike many other farms. "Kids can pick directly from the trees," says Lookout's Amy Belkin.
RELATED: Time for dessert! Make Natalie Morales's pumpkin flan
4. Find out in advance what fruit is in season.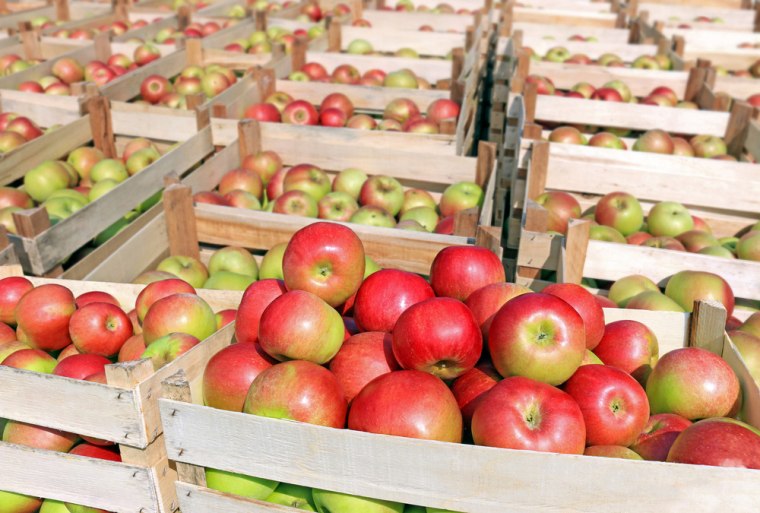 In the mood for a homemade peach pie? That's great, unless the peaches you were hoping to pick are out of season. "We only have what's ripe in this season," says Jeff Norman.
Not everyone knows that there's a growing season for produce and that it differs in each area of the country, he explains. For example, Florida and California grow much of the nation's produce during the winter, but the rest of the country has more in-season items during spring, summer and fall.
5. Plan how much fruit you want to use right away—and how much you want to store.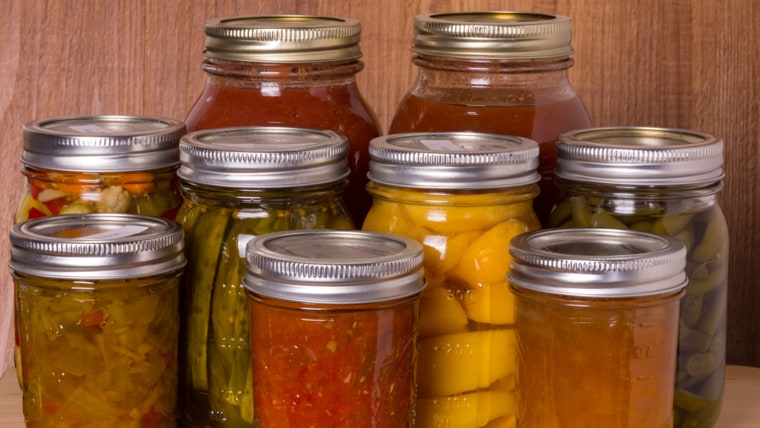 Fruit is generally at its healthiest right after you pick it, Belkin says. "When you buy it in the store, it's been packed and shipped and it has lost some of its nutritional value," she says.
It's helpful if you plan how much fruit you'll be eating in the week or so after you've picked it, and how much you want to store by canning or freezing.
Not sure how to do that? Ask your u-pick farmer — he or she should be able to share the right freezing and canning techniques for certain fruits.
RELATED: What you need to know before you start pickling and canning
6. Save time—use the farm for one-stop shopping.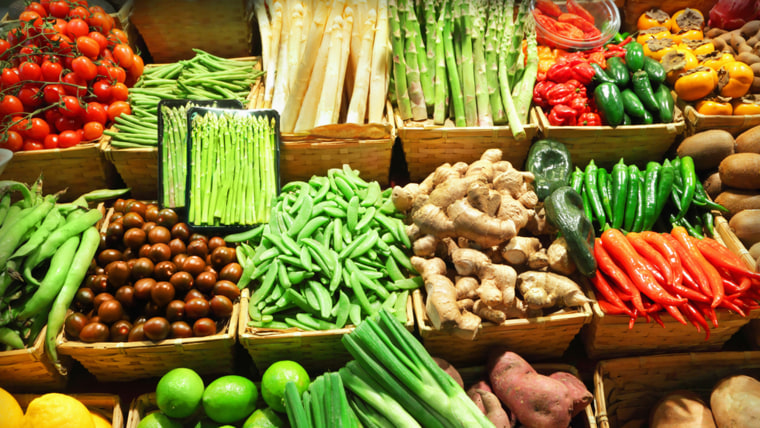 Many u-pick farms have stores onsite where they stock their own produce and other locally produced items such as honey, milk, eggs, and meat.
"We sell local honey, and it's good for allergies," Belkin says. If healthy food from local sources is your goal, shopping gets a little easier when you can pick up items during your farm visit.
7. Ask the farmer for healthy cooking tips.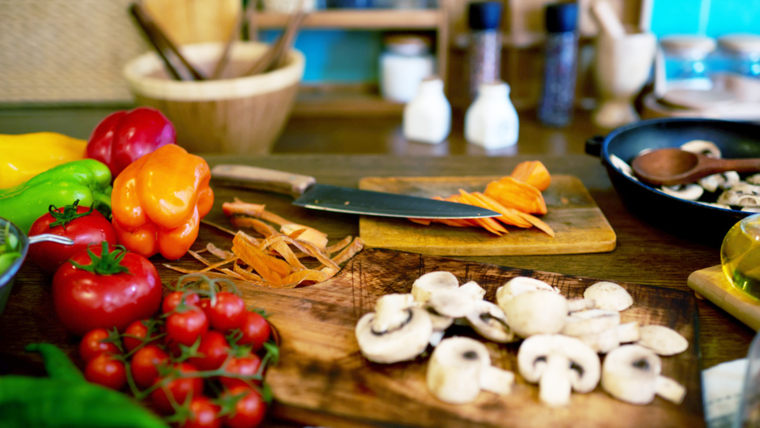 Customers sometimes ask Leslie Norman how to make an apple pie using less sugar, and she tells them how she mixes different varieties of apples to add sweetness. She'll start with apples typically associated with pie baking and then add the sweeter kinds people often eat alone. By doing this, she avoids using sugar.
At Summers Farm in Frederick, Md., Teresa Summers Greenwood shares tips with visitors about cooking with their pumpkins. She suggests roasted pumpkin seeds, and she also likes to add pureed pumpkin flesh to fall dishes.