A little after 3 p.m. on March 18, baby Mia met her parents, Steven and Michelle Seals of Maud, Texas. Shortly thereafter Tessa joined her sister. Then brother Brant came into the world, followed by Gracie then Rayleigh.   
The Seals quintuplets — four girls and one boy — join older brother, Brady, who turned 2 on March 15. They are the first set of quints born at Baylor University Medical Center in Dallas during its 110-year history.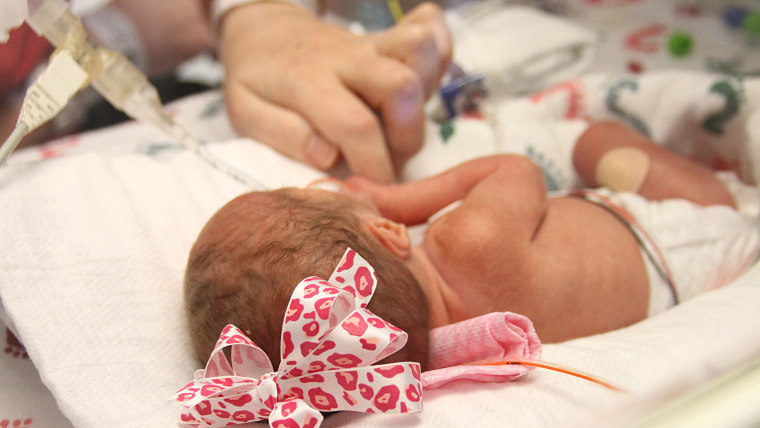 "We knew, like, very early on that there were multiples," Michelle Seals said during a press conference. "I was thinking multiples was twins, but in the beginning we'd go back and see more … we were in shock."
At 29 weeks, the babies were born via C-section.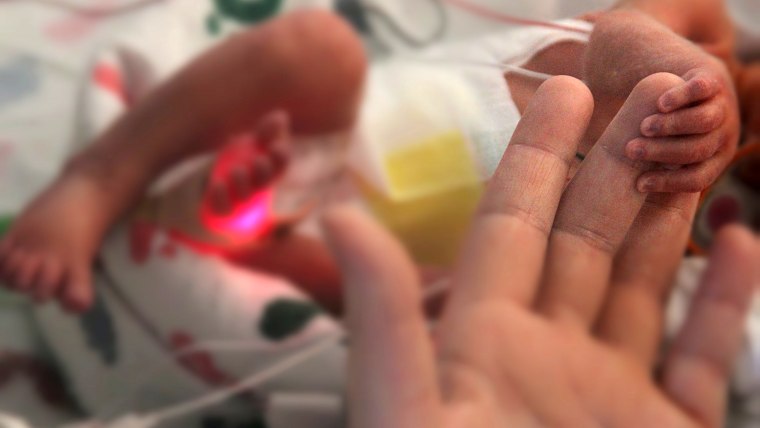 Michelle had experienced three miscarriages before she had Brady and doctors suspected that she was not developing mature eggs. After fertility treatments, the Seals knew multiples were a possibility. 
"We thought maybe twins, never five," Michelle said.
All five babies range in weight from 2 pounds, 8 ounces to 3 pounds, 6 ounces. They are all in the neonatal intensive care unit and doing well. Doctors say the babies have had some breast milk from a tube feeding and all of them but Mia will be taken off their ventilators soon. 
When the babies are seven to eight weeks old, doctors expect they should be strong enough to go home.

"I'm just ready for all eight of us to be home. Ready to start our life," Michelle said.
While mom and dad are thrilled, older brother Brady remains unaware of how many little ones will be joining his family.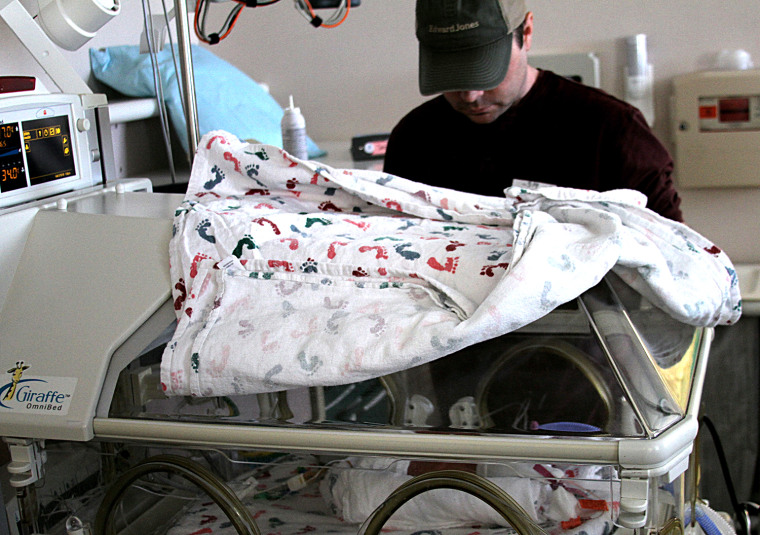 "He doesn't have a clue what is coming his way … but I think he's going to be a great big brother," Michelle said.
She experienced morning sickness for 14 weeks, but continued working as an elementary school teacher in Maud until the Christmas break. Michelle was then on bed rest at home before arriving at Baylor in her 23 week of pregnancy. 
The hospital had six weeks to prepare for the multiple births. Overall, it took two obstetricians, four labor and delivery nurses, one anesthesiologist, two certified registered nurse anesthetists, six NICU nurses, seven neonatologists, and five respiratory therapists to usher the babies into the world. A neonatal team cared for each baby after birth.
"It has been a long ride for us, it's definitely been an interesting ride and we'd like to say thank you again," Steven Seals said.