Every breast cancer survivor remembers the moment that finally led to a timely, life-saving diagnosis. For Amy Seventko, it happened to involve a pair of bright pink children's socks.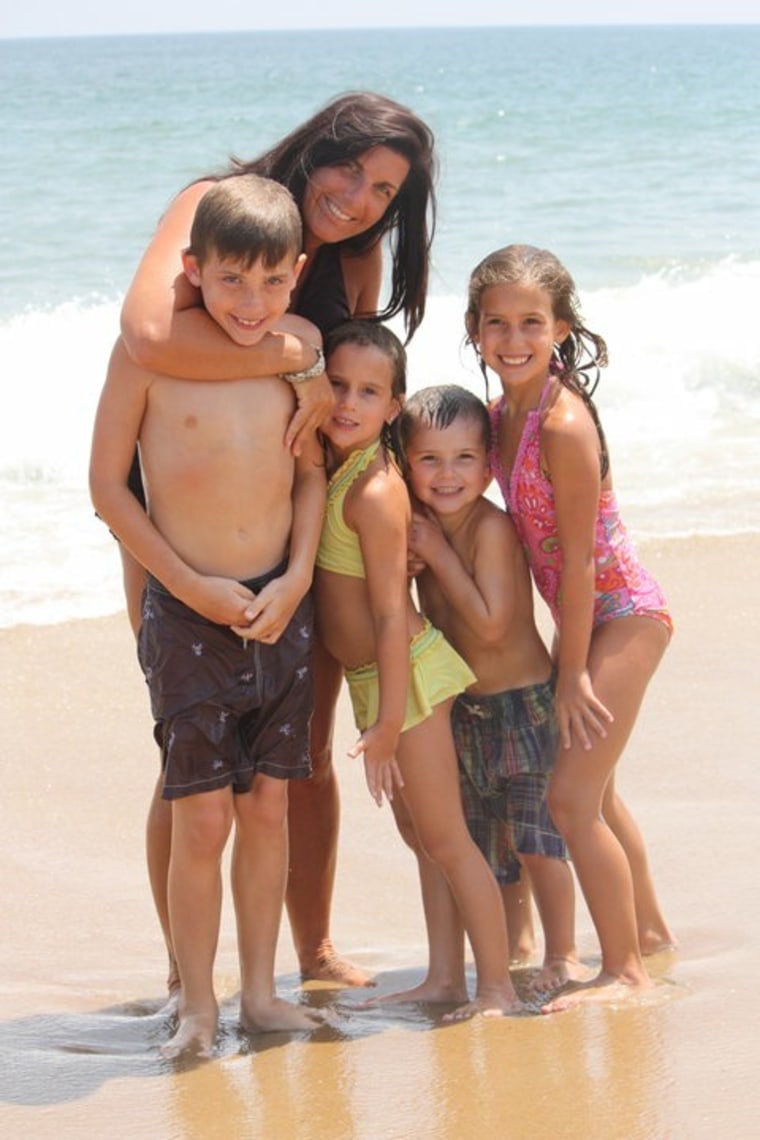 Four years ago, Seventko, a mom of four who lives in Leesburg, Virginia, was irritated to discover her 11-year-old son had to wear the colorful accessories for a football game the next day. It was October and the boy's team was wearing pink accents in honor of Breast Cancer Awareness Month.
"Of course, he didn't tell me until the night before," Seventko, 43, told TODAY. "They were sold out everywhere because all the leagues in the area wear them. So I had to run around all over town to try to find these pink socks. I was actually really annoyed by that."
Her husband travels every week, so Seventko was on her own. Her irritation grew when the last-minute hunt for the pink socks spread to a 20-mile radius and went on for a couple of hours even as she was busy juggling her other kids' activities. She had pink fatigue.
Later, when Seventko finally had a moment to herself, she had a chance to vent.
"I was in the shower that night and I was like, 'Stupid Breast Cancer Awareness Month, what a pain.' I was really annoyed," Seventko recalled. "And then all of a sudden I thought, 'I've never even checked myself, ever.' So I did and it was right then that I found a lump. I was really freaked out."
Read more: How to talk to your daughter about breast cancer: A survivor's story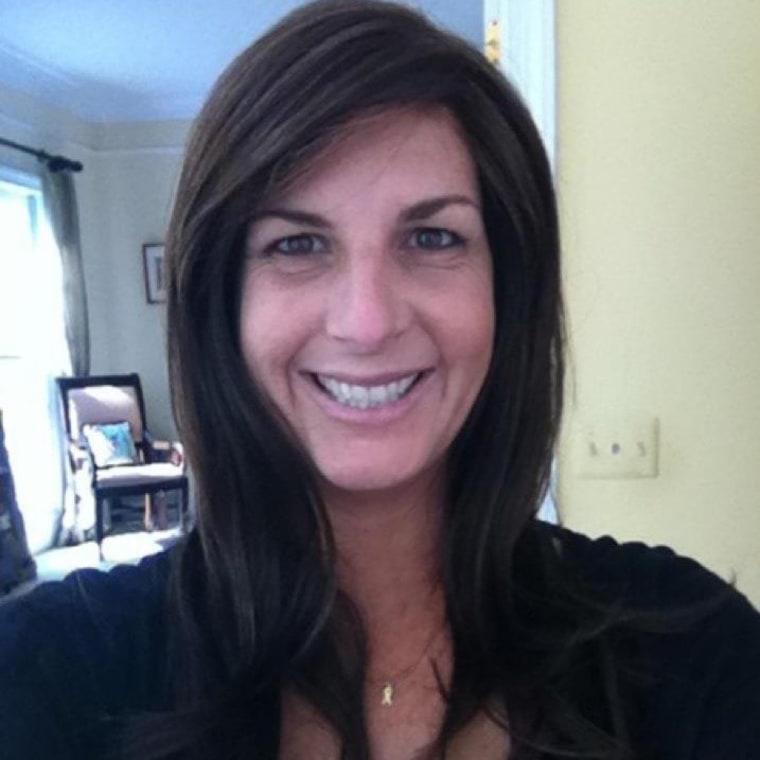 The impromptu breast self-exam prompted by a pair of pink socks turned out to be a crucial moment. Even though her mom had had breast cancer, Seventko hadn't been that concerned about the disease. She'd been getting screening mammograms, including one just months before that October day, but they did not detect anything wrong.
Seventko was diagnosed with breast cancer on Dec. 15, 2011, by a doctor at Inova Health System in Virginia. She underwent a double mastectomy — one of six surgeries during her treatment — and received chemotherapy and radiation.
Today, she's cancer-free, feeling well and thankful for the pink sock incident. As for Breast Cancer Awareness Month, she's concerned some companies that tout products with pink ribbons benefit from it without necessarily donating the money for research, but thinks the October campaign did its job.
"I do believe it's a great notion," Seventko said. "I feel like it saved my life."