Babies born to women who used acetaminophen for extended periods during pregnancy were associated with an increased risk of developing ADHD later in life, a new study suggests. The researchers say expecting moms don't need to completely avoid the popular over-the-counter fever and pain reliever, but to be careful about long-term use.
In fact, the study found use of acetaminophen — the active ingredient in Tylenol and many other OTC and prescription medicines — for a week or less during pregnancy actually lowered the risk of ADHD.
"My take-home message is that mothers-to-be should use acetaminophen when they have a fever or unbearable pain," said the study's lead author Eivind Ystrom, a professor at the Norwegian Institute of Public Health and the University of Oslo. "We know that high fever is not good for the fetus. However, those women who are in need of long-term pain relief should consult their physician and make a treatment plan together."
For the study, Ystrom and his colleagues examined data from 112,973 children who had been enrolled in the Norwegian Mother and Child Cohort Study, including 2,246 who had a diagnosis of ADHD. After accounting for factors such as a family history of ADHD, maternal smoking and drinking during pregnancy, and mother's age, the researchers found that babies born to moms who took acetaminophen for more than 29 consecutive days were twice as likely as others to be diagnosed with ADHD in childhood. In contrast, babies born to women who took the medication for less than 7 days had a decreased risk of developing ADHD.
No proof acetaminophen causes ADHD
The international team of researchers allowed that their analysis showed an association rather than definitive proof that long-term acetaminophen usage causes ADHD.
Still, in an editorial accompanying the new study Dr. Mark Wolraich, a professor of pediatrics at the University of Oklahoma, applauded the unusually large data set and noted that studies like this one led to the eventual finding that aspirin could lead to Reyes Syndrome in some children.
Acetaminophen is currently considered to be the safest alternative for pregnant women with fever or pain and is used by an estimated 65 to 70 percent of expecting moms.
'It was the only thing that gave me relief'
Robin Schwartz of suburban Detroit is one of those women.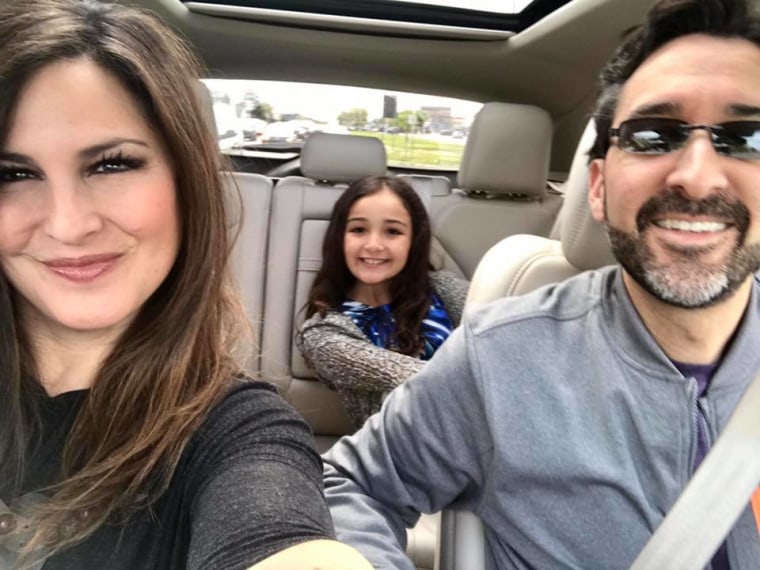 Ten years ago, Schwartz had been told she had only a 5 percent chance of becoming pregnant. Against all odds, she conceived, but in the last weeks of her pregnancy, Schwartz came down with a bad case of the flu. The woman who had vowed to have a drug-free pregnancy was now dealing with fevers and excruciating pain.
"I was coughing so violently it felt like my ribs were breaking," Schwartz, now 48, told TODAY. "I was in so much pain I could barely swallow. It hurt to breathe. My doctor told me the only thing I could take was Tylenol."
Schwartz recalls that she took the medication for 30 to 45 days. "It was the only thing that gave me relief," she said.
She's not sure what she would have thought if the results of the new study had been known then. She's just happy the medication appears to have had no impact on her child.
"She's a brilliant and talented child and perfectly fine," Schwartz said. "She's in the fourth grade and we haven't seen any adverse effects."
That's likely to be the story with most women who end up taking acetaminophen for an extended period since the effects observed in the new study were "modest," said Dr. Moeun Son, an assistant professor of obstetrics and gynecology at Northwestern University's Feinberg School of Medicine.
Dr. Son at Northwestern doesn't want pregnant women who have taken acetaminophen when suffering from pain or fever to panic over the new findings.
"What the study should do is give all of us a little pause," she said. "But it should not stop women from taking acetaminophen if it is medically necessary. And that is true of medicines in general. It's all about striking the right balance."