For decades, male dolls have looked like Hasbro's macho G.I. Joe action figure or Mattel's impossibly handsome Ken doll. They've got movie star looks and ripped physiques, and critics say, they reinforce an unrealistic body image.
That's about to change thanks to "Normal Ken," the new male doll by Lammily, the same company that brought us 2013's "Normal Barbie," a female doll created using the proportions of the average 19-year-old American woman.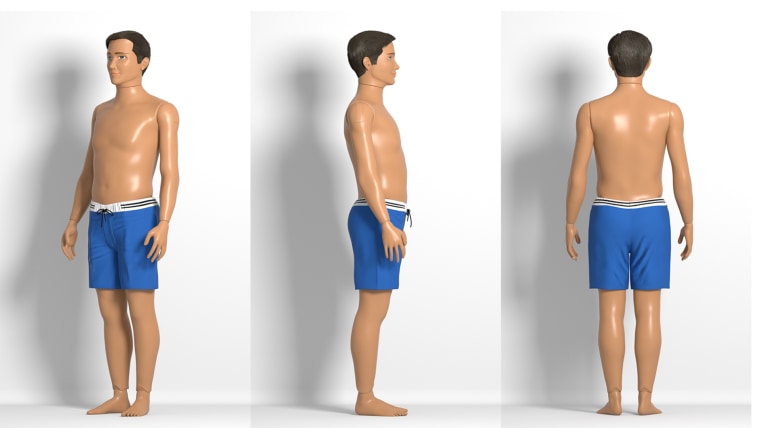 "What I hope it can do is show boys realistic of versions of men," says Nickolay Lamm, the dolls' creator. "It is one small step to take a focus on men's body image issues."
Like his female counterpart, the male Lammily doll — whose production will be crowdfunded by an online campaign — looks like the average 19-year-old American man. He's got a BMI of 28.6 —yep, he's overweight —and his legs and neck are both shorter than Ken's. His waist is wider, his biceps smaller and his abs aren't all that impressive.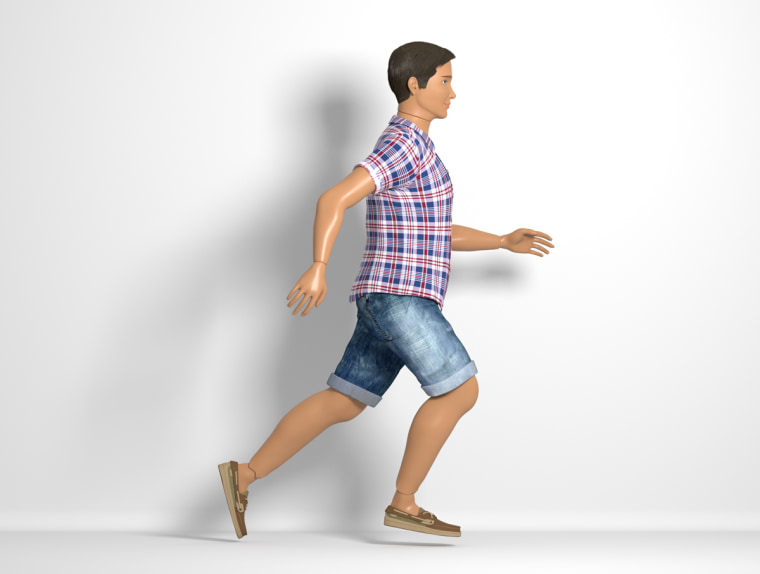 Normal Ken is a necessary reaction to unrealistic expectations, says Lamm. Men experience the same kind of pressure to look fit, trim and beautiful as women do. Think of all the products aimed at re-growing hair or building muscle mass.
Lamm once felt the stress himself. In high school, he worked out constantly to achieve a much-desired "six-pack," but he only wound up scrawnier.
"This issue is completely under the radar and that pushed me to make it happen," he says.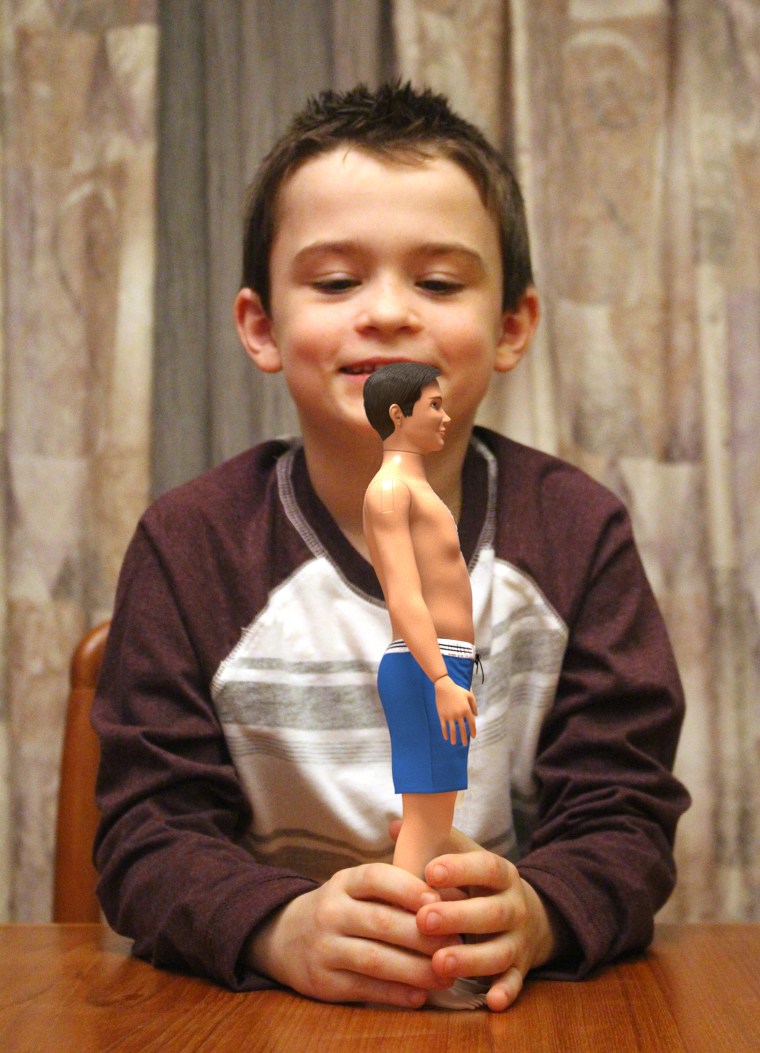 Dr. Deborah Gilboa, a parenting expert and TODAY Tastemaker, agrees that boys face unrealistic body expectations, too. and she believes dolls can show boys and girls what a normal male body looks like.
"We don't talk about this as much but boys have as much pressure," says Gilboa. "(Lamm's) starting another great conversation when he is saying boys are also misrepresented."
RELATED: 'Normal' Barbie uses real women's measurements
Parents can use the doll to start a frank talk about body image, says Gilboa.
"I think the most useful conversation — that parents of sons are not having as often as parents of daughters — is, 'Did you know how the ways boys and men are shown in toys and TV… that those [images] are actually Photoshopped?'" says Gilboa.
Lamm's "Normal Barbie" may have even inspired Mattel's new line of Barbies featuring dolls with more realistic body types.
Related: Barbie introduces dolls with curvy, tall and petite body types
"There is no doubt that Lammily did influence what Mattel did," says Lamm. "It's a great thing for diversity."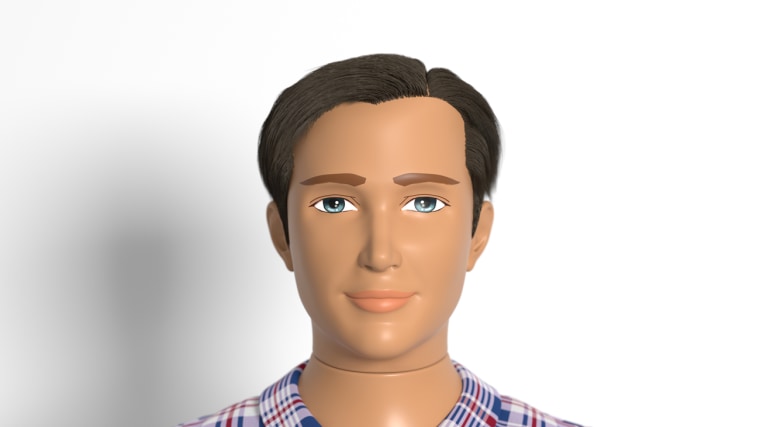 The male Lammily doll comes with jean shorts, a plaid shirt, and boxers, although Lamm says he may expand the doll's accessories as he did when he introduced the female doll's "Period Party" accessories as a way to de-stigmatize menstruation.
RELATED: Barbie reveals new dolls with curvy, tall and petite body types
He's even considering an accessory that replicates male-pattern baldness.
"It has to be done in a way that isn't just a flat-out joke," Lamm says.
If all goes well with the online campaign, Lamm expects to make Normal Ken available for purchase by November.