When I first met Charla Nash in 2009, I walked into her hospital room at the Cleveland Clinic with trepidation. I had seen the photos of her face, or what was left of it post attack, but nothing quite prepares you for what you see and feel in person. As I approached her bedside, a wave of fear spread throughout my body. But that all melted away once we started to speak.
RELATED: Charla Nash opens up about recent setback, living independently 7 years later
Here was Charla, no face, no hands, in a hospital bed unable to care for herself in the most basic of ways, and she was trying to make me feel comfortable.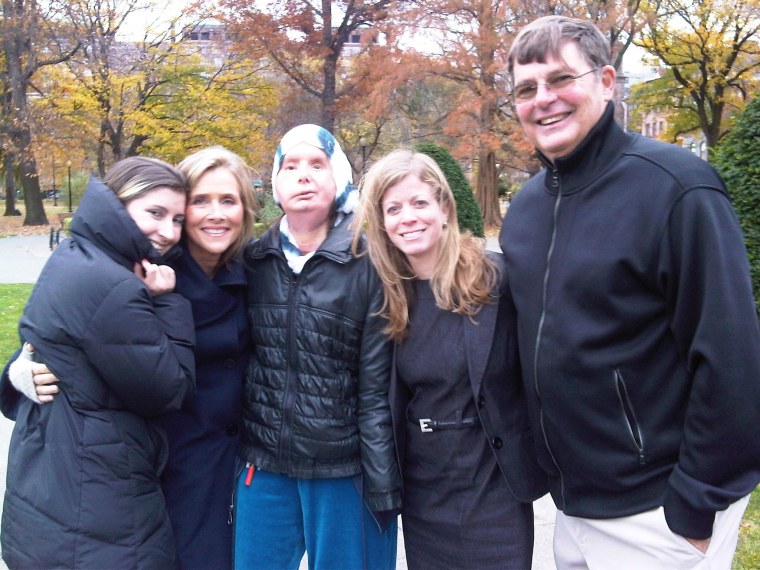 She lost her nose, lips, eyelids and hands when she was mauled in 2009 by her friend's 200-pound pet chimpanzee in Stamford, Connecticut. She was blinded from the attack, but that didn't take away her overall vision of positivity.
From day one, during all her struggles, she has remained steadfast that she doesn't want to focus on the negative in life. She says she can't change what happened, so there is no use in dwelling on it. While she wishes she had her hands and sight back, she knows that can't happen and she wants to only move forward with what she has now.
I have no doubt that sometime in the future, she will get back to Connecticut and ride horses again as she wishes.
RELATED: Chimp attack victim Charla Nash's body rejecting transplant
She has always been fiercely independent, and that independence has been her guiding force over the years. It paid off. The woman who once lay in a hospital bed is now living on her own — not only surviving, but thriving in any small way she can. That she does the most basic things for herself is a huge improvement and what has kept her strong mentally all these years: living on her own; feeding herself; even now texting using her one thumb!
She always checks in, asks about my kids, wishes me a "Happy Holidays" every year. For everything she has endured, her first instinct is always to inquire about others.
No one should have to go through what Charla did. But everyone should take from Charla her sense of self and the qualities that have sustained her.
She's taught me to have more compassion, more strength in adverse times, and also the cliché to not sweat the small stuff. Seeing what she experiences daily just to live and survive — the rest of us have no cause for complaint.
So Charla, thank you. Thank you for being who you are, the strong, independent, positive woman in the wake of everything you have experienced. Thank you for teaching the rest of us to focus on what is important.
Thank you for coming into my life.
A GoFundMe page has been set up to help Charla
Stephanie Siegel is a coordinating producer at NBC News