A family who was told their sick baby was "inoperable" is thrilled to have a new prognosis after a Florida doctor performed an innovative surgery to save the girl's life, in part thanks to virtual reality technology.
Teegan Lexcen was born in August with only one lung and half a heart with many defects — conditions most doctors would consider lethal.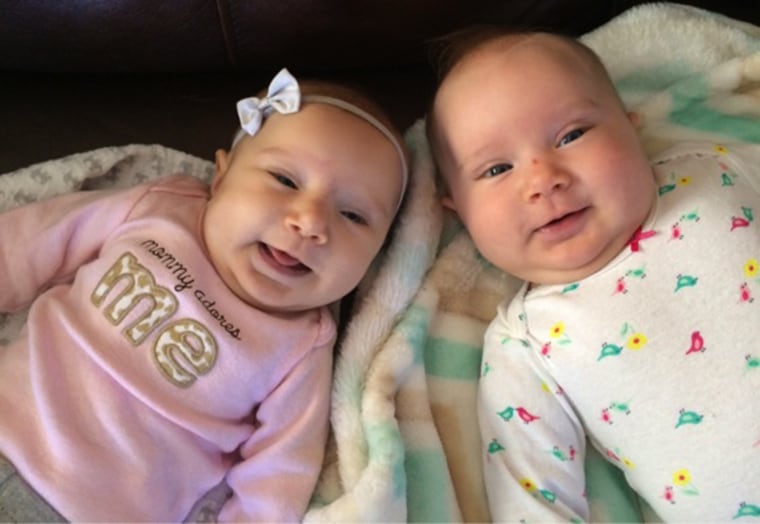 Her identical twin sister was fine, but Teegan was weak, and doctors thought she wouldn't survive much longer after birth.
Rather than watch their baby girl slip away, her parents Cassidy and Chad Lexcen, who live in Minnesota, were determined to find someone to help.
RELATED: Leah Still celebrates last cancer treatment by hanging out with LeBron James
They eventually got in touch with Nicklaus Children's Hospital in Miami, where Dr. Redmond Burke agreed to take the girl's case on.
"I couldn't imagine this mom losing this little girl at Christmas," Dr. Burke, a renowned heart surgeon at the hospital, told TODAY. "I kept putting myself in her position, because I have three little girls, and I can't imagine losing any of them."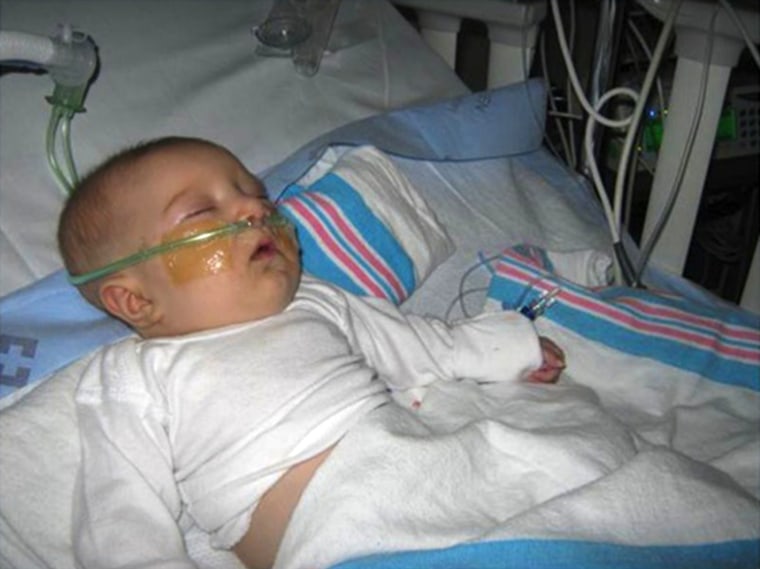 But Teegan's surgery wouldn't be an easy one.
RELATED: See granny's thrilling reaction to virtual-reality roller coaster
"In 30 years, I've never seen a child who is 3 months old and had her heart in her left chest and had no left lung and one lung in her right chest," Dr. Burke said. "That just doesn't happen. There's no textbook you can open and say, let's do this."
He wanted a way to visualize the operation, which would involve rebuilding baby's aorta with donated human heart tissue, connecting her aorta and pulmonary artery and placing a shunt from the right ventricle to her only pulmonary artery.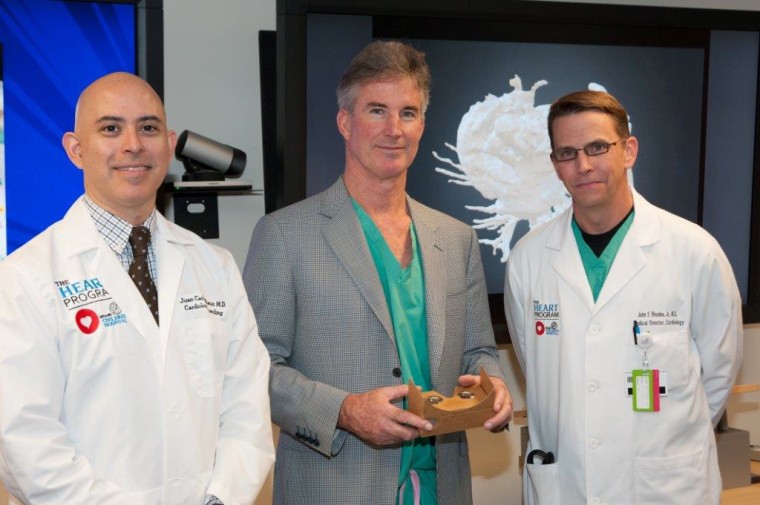 Building a 3D model of her organs would take time and money, and the end product would be "giant and clunky and clumsy," Dr. Burke said.
A colleague suggested Google Cardboard, a low-cost virtual reality device that works with a cardboard mount and a smartphone to bring images to life.
RELATED: Angel on board? See the ultrasound photo that made one mom a believer
"He handed me this cardboard box, and I said, 'What is this?' 'He said, 'Give me your cell phone,'" Dr. Burke said. "I picked it up and I could see the whole heart, I could see the chest wall, I could see all the things I was worried about in creating an operation."
"I think I would have done it anyway," he added. "But having that extra sliver of confidence kind of tipped me over onto the side of doing an operation that no one had ever done before."
The surgery on Dec. 10 was a success, but there's still a long road ahead for Teegan, who will need further operations and is still gaining strength.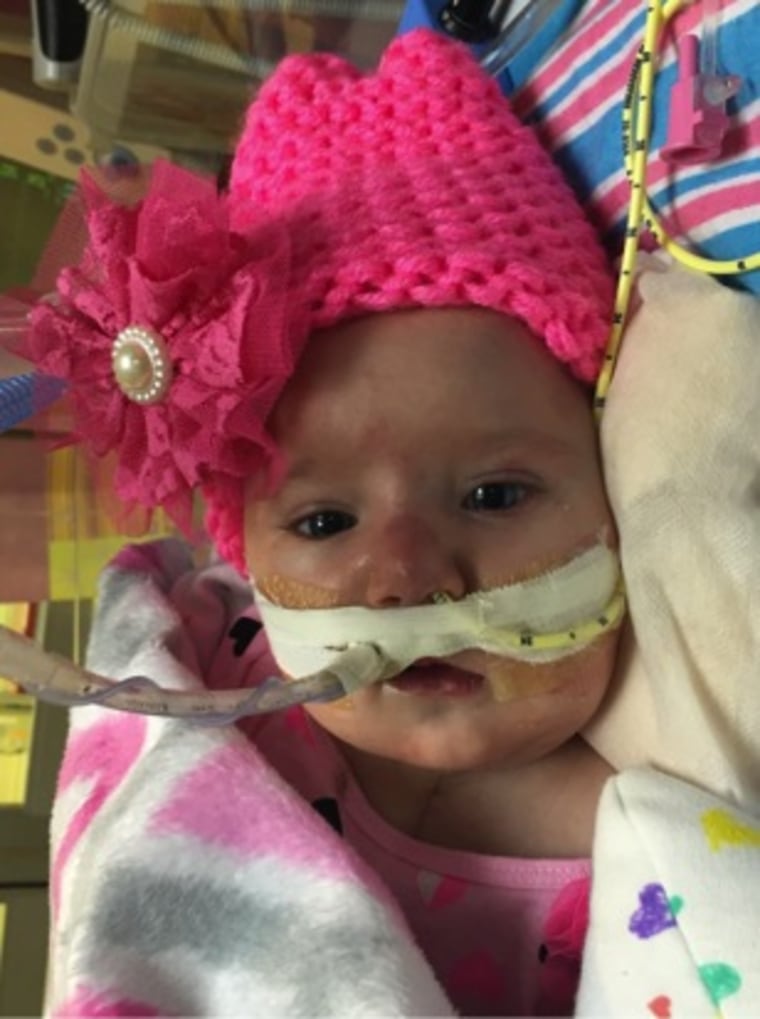 "Half of the battle happens in the operating room and the other half in the intensive care unit," Dr. Burke said. "We're basically training her to live without the breathing machine."
Meanwhile, Teegan's family remains in Miami. They spent Christmas and the New Year there, away from relatives and home in Chaska, Minnesota, near Minneapolis.
But Cassidy Lexcen told TODAY they're just grateful the hospital and Dr. Burke took a chance on their daughter.
RELATED: Post-surgery baby photo goes viral
"The fact that they weren't willing to give up… that speaks volumes," she said. "These people are just so dedicated to the lives of children."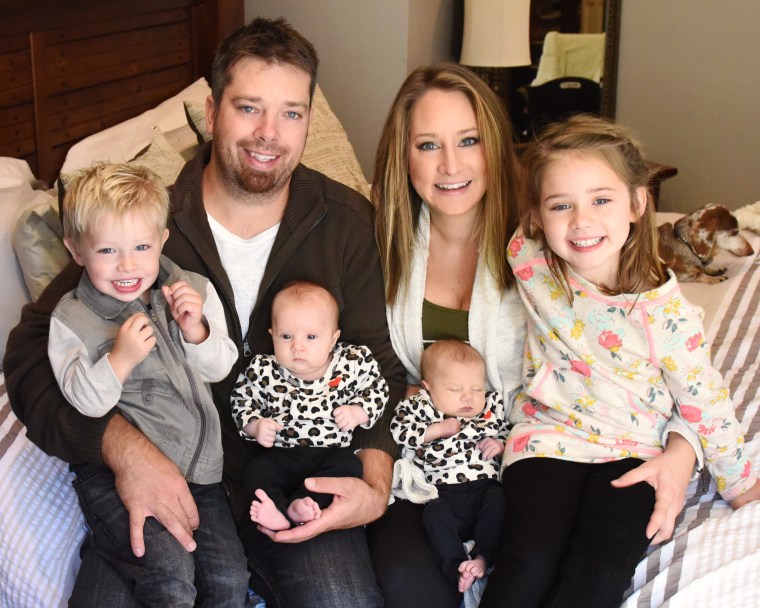 She was shocked to learn something like Google Cardboard was part of her daughter's surgery.
"It was not only innovative. It was impressive and mind-blowing that something so simple was actually assisting this doctor to do what he needed to do for Teegan," Cassidy said.
"When you think of complex heart surgeries, everyone thinks of this extremely expensive equipment and yes, there are those things, but to see that something so simple allowed him the vision to perform this surgery, it's amazing!"
Most of all, Cassidy and her husband, who have three other children including Teegan's twin, are happy their daughter is going to be okay.
"Despite what we're going through… I'm not going to complain. We've got our baby girl," she said.