That perfect selfie requires a perfect pair of pouty lips. It's no wonder that driven by social media, Americans are turning to lip fillers and augmentation surgery in record numbers.
But what does an ideal pair of lips really look like?
When it comes to white women, the most attractive mouth has an upper lip that's half as big as the lower lip, a study published Thursday in JAMA Facial Plastic Surgery found. That 1:2 ratio goes against the current trend of plastic surgery patients favoring a visibly fuller upper lip —which should be avoided — the researchers note.
RELATED: Considering plastic surgery? This is what you need to know

"Certain patients want to have this look that I would call overly filled and disproportionate," Dr. Brian Wong, study co-author and director of facial plastic surgery at the University of California Irvine, told TODAY.
Focus groups found a more natural result to be more appealing, but "unfortunately, some celebrities are trying to create a trend that violates that aesthetic," he added.
Only images of young Caucasian women were used in this paper so that the study could be compared to previous research, which has often focused on college-age women of Northern European descent, Wong said.
RELATED: TODAY anchors get Botox, fillers — and plastic surgery answers
For the study, a computer created "synthetic morph" composite images based on photos of women 18- to 25-years old. Those images were then manipulated to show various lip dimensions on the same face. Focus groups weighed in on which faces they found most attractive.
The final verdict?
The most appealing lips on white women had a surface area that was about 50 percent bigger than the women's natural mouth size, took up about 10 percent of the lower third of their face and had that magic upper to lower lip ratio of 1:2.
Models Miranda Kerr and Alessandra Ambrosio fit the ratio well, said Natalie Popenko, co-author of the study.
RELATED: Here's what the 'most desirable face' looks like, according to a plastic surgeon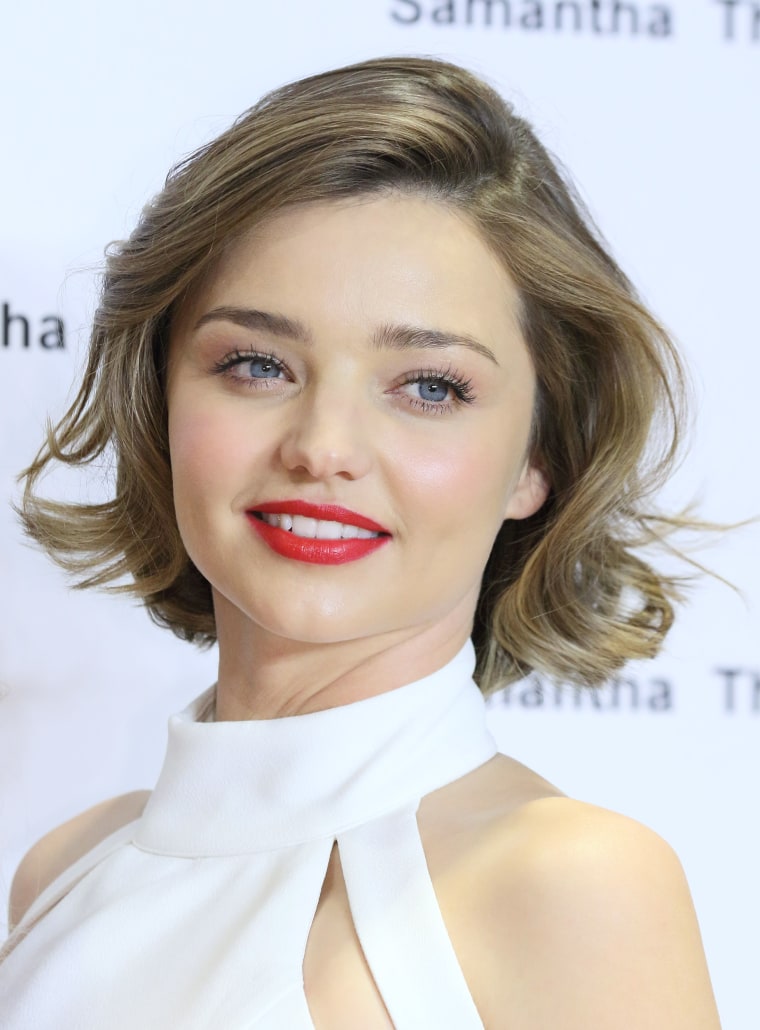 Well-defined and full lips suggest youth and attractiveness, the study notes.
They're very important to overall facial appeal, Wong said, with lip procedures very popular among his patients no matter their age or demographics.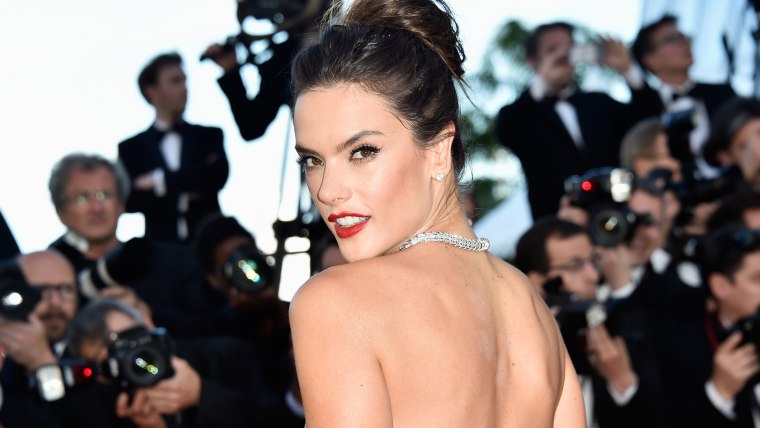 Indeed, a record number of people are undergoing lip augmentation procedures, according to the American Society of Plastic Surgeons. There were 27,449 lip implants performed in 2015, making it the second-fastest growing facial procedure in the U.S. since 2000.
Lip injections continued to show "staggering growth" as well, the group noted, attributing the popularity to "the age of the selfie."
Related: Can you match the celebrities to their famous pouts?
What we find attractive is likely heavily rooted in biology, with researchers speculating it's all about the goal of procreation, Wong said. A symmetric body and face may signal good health and genetic fitness to a potential partner.
But don't obsess about any single facial feature.
"Whole faces are greater than the sum of their parts and attractiveness can also be defined by unique facial features," Popenko said.