Sara Laskowski is a Peace Corps volunteer who was evacuated from Guinea last week amid the growing Ebola outbreak. This is a portion of an essay originally published on her blog, guineandreams.wordpress.com.
When we received word last week that Peace Corps volunteers would be sent home from Guinea, Sierra Leone, and Liberia as a cautionary move against Ebola, friends and family back home were overjoyed. But volunteers in-country like me were left stumbling around in a state of shock.
Projects that had taken months of sweet-talking the authorities, grueling grant applications, planning every step of the way had to be left — postponed for an undetermined length of time. Bags were packed with most belongings left behind and keys handed over to trusted friends and host-family members. Somehow, we all had to find the words to explain to our friends and host families the harsh truth that we were leaving and don't know when we will be back.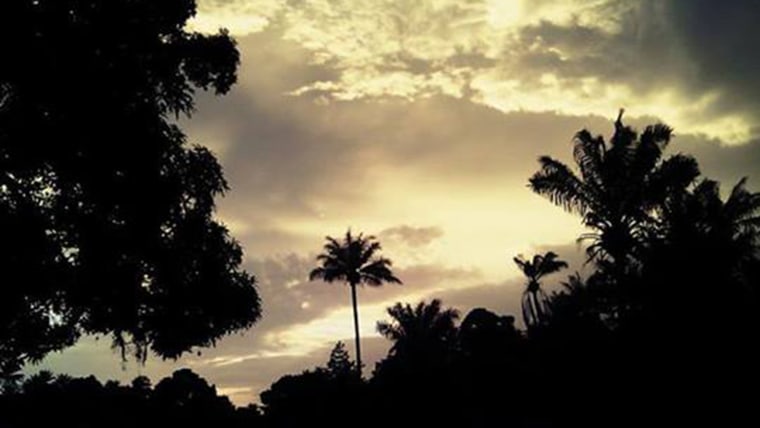 The Ebola outbreak began in Guinea in February and was quite a shock. The word "Ebola" conjured up images of bleeding, vomiting, dying and astronaut-style HAZMAT suits.
But looking around my village, I saw that nothing had changed. Ebola was here now, but it seemed too far away to be dangerous to me and my village. It was more likely, and still is, that people in Guinea would die of malaria or malnutrition than a deadly viral hemorrhagic fever. I remember calling my mother to dispel her fears. She's a reasonable woman but even she imagined that I was living through some sort of "zombie apocalypse" with infected patients roaming the streets looking to pass on their contagion.
"No, Mom. I'm OK. Everything will be fine as long as I don't touch dead bodies and stay away from severely ill people, which I tend to do anyways."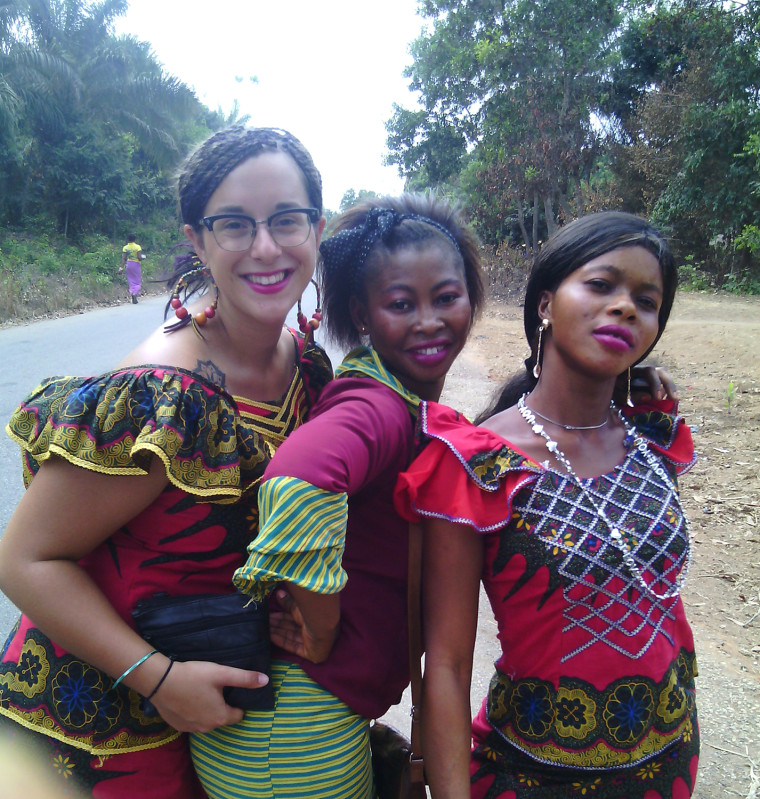 Over the course of the past five months, Peace Corps Medical Officers taught us how the disease is spread, instructed us to avoid ill people and funerals, and placed a ban on working in local health centers. Once Ebola became a daily word in my Peace Corps vocabulary, the initial shock wore off and I spent more time dealing with worried friends and family members back home than worrying about my own health and safety. Day-to-day life at my site had hardly been affected, save for new radio spots educating the public on how to avoid contracting the virus and the occasional news report that more cases had been confirmed. I took every opportunity to educate people in my village about the seriousness of the illness and how to minimize risk of contracting it, but as time went on so did life and the outbreak seemed more and more distant to us in Koba.
But the Ebola outbreak in West Africa has lurked, continued, spread, and grown. As of August 4th, 1,711 cases have been reported in Guinea, Sierra Leone, Liberia and Nigeria and 932 of those patients have died.
Now that I am home, I am confronted with a wall of care and support. People greet me first with a "Thank God you are OK, we were so worried!" But I never felt unsafe. Actually living through this Ebola outbreak proved to be less scary than it was for all those back home in the States, being bombarded with scaryheadlines.
Peace Corps had to make a difficult decision, one that did not come lightly. I understand and support the reasons for the precautionary removal but it is a tragic turn of events that I hope will be ended quickly. I had to face my family — because that is what my community became — and tell them that I must leave while they must stay. It is perhaps the premier example of the privilege I have as an American. Some 340 Peace Corps Volunteers left while the communities, families, co-workers, and friends had to stay. The United States has decided that the risk is worth removing volunteers — but who will be their hero? Who will help the people of Guinea? Sierra Leone? Liberia?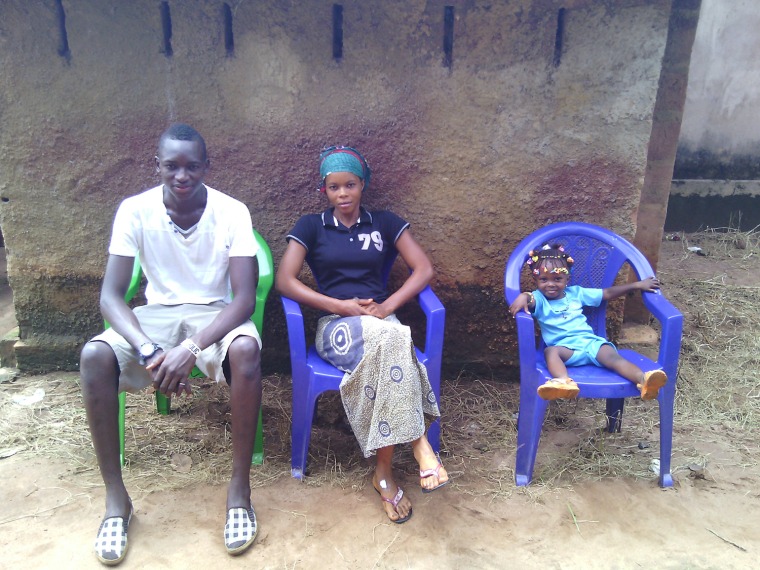 To those outside the affected nations, Ebola is a headline; a scary word, a panicked nightmare that some African may hop on a plane and land on your doorstep with his deadly illness. But these are real people affected and they are scared. The Ebola outbreak in West Africa is not growing due to a super-mutation of the virus — it is spreading due to misinformation, fear, and hard-to-change cultural traditions. Doctors working to contain the virus have met serious distrust and even conflict in Guinea, Sierra Leone and Liberia, which has been negatively reported in Western media as superstitious and religiously based, although distrust of Western medicine has deep roots.
The rich history of Guinea is pained by colonization, civil discord, military raids, failed communism and struggling democracy and has led to a general distrust of both the Guinean government and the Western world in general. Yet I fear that many back home reading about this outbreak imagine an uneducated country with religious zealots refusing to be treated. I imagine that these people cluck their tongues, sigh, and silently think that this would never happen in America. And they go back to their day without a second thought.
But now is a time for action. More doctors are needed. More equipment is needed. More education is needed. More government support and action is needed. We can start by contributing to charities that help and by remembering that real people are involved.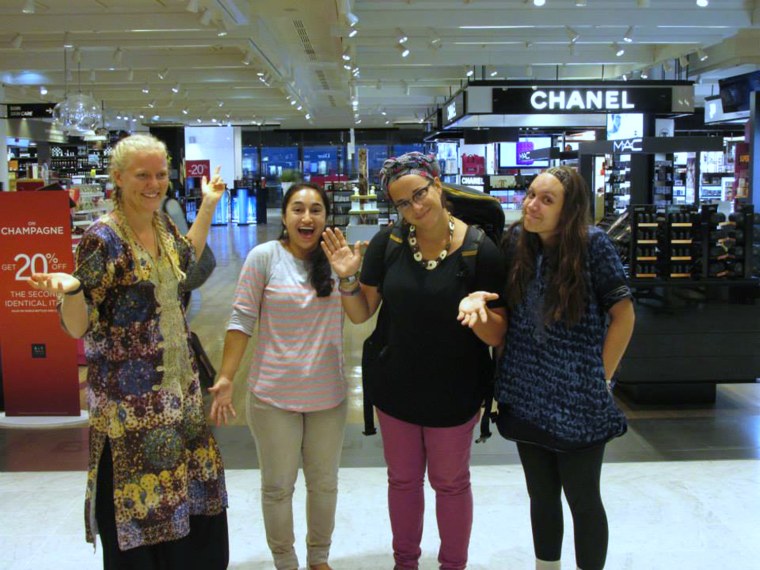 I have been home for several days now and it has been an overwhelming mixture of emotions. As Peace Corps volunteers, we are used to remaining positive in the face of difficult circumstances. But driving around I-95, perusing the aisles of ShopRite, and drinking cold beers with friends and family isn't the welcome relief you might expect.
I plan on spending my time home as a Peace Corps volunteer. I am, after all, still on the payroll. Volunteering for us didn't end at U.S. Customs. The 340 volunteers now back home will use this time to give presentations to local schools and universities, blog about their experiences, educate friends and family on the Ebola outbreak, improve foreign language skills, search for new opportunities to bring back to their sites, write grants for upcoming projects, and keep in touch with all those who have been left behind.
I spoke to my host-family in Guinea via Skype this morning and they were eating dinner together. My favorite type of sauce made with palm oil and cassava leaves, served on locally grown rice. They were overjoyed to hear from me, serenaded me with my favorite Guinean song, and passed the phone around to the entire family — Iya, Hadja, Djenab, Kadiatou, Ibro, and Bountourabi. I ended the conversation with the following statement:
"I xoli nma. I rafanma. Won a leri alla tin. Je pense à vous. Wontanara.
I miss you. I love you. I will see you soon, God willing. I am thinking of you all. We are together."