At just 18-years-old, Ariel Winter is proving to be quite the role model for teens everywhere — but especially for those struggling with body confidence issues.
At the SAG Awards on Saturday, Winter wore a dress that didn't hide scars from her breast reduction surgery. A day after the ceremony, she spoke to fans on Twitter about the choice.
"Guys there is a reason I didn't make an effort to cover up my scars! They are part of me and I'm not ashamed of them at all," the "Modern Family" actress tweeted.
Dressing for red carpet events has always been a challenge for the Winter, who once had a 32F bust size.
She went under the knife in April 2015 in order to relieve the "excruciating" pain.
RELATED: 'It sickens me': Ariel Winter fires back at body shamers over bikini picture
"I think it will be the only [cosmetic surgery] I'll have done, but I'm extremely happy with the decision I made," she told PEOPLE recently.
"It's important to talk about it because there are young girls suffering like I did, but there shouldn't be a stigma about it."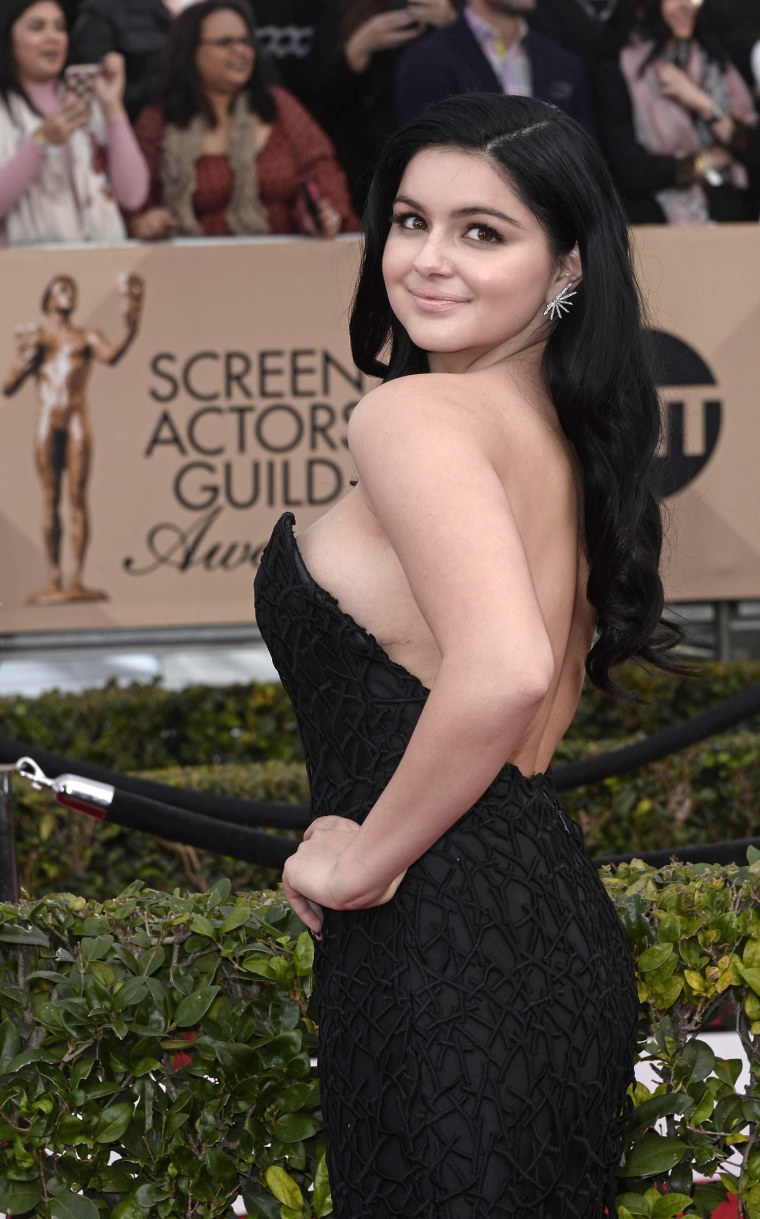 Last year, in an interview with Glamour, Winter said having size F breasts at 15 made life difficult to navigate.
But the TV star stressed the decision to reduce her size was solely her own.
"I got it for myself. I can't even really put it into words about how amazing it feels to really feel right," the teen said. "This is how I was supposed to be."
RELATED: Reid Ewing reveals battle with body dysmorphia, plastic surgery in essay
And she's proud of it. Winter had no intentions of ever covering her scars, admitting she was puzzled when asked if she'd planned keep it a secret.
"I kind of was confused by that question because to me it was not something to hide. I don't think anyone should have to hide anything in general for fear of being scrutinized."