/ Source: TODAY Contributor
B. Smith, the lifestyle maven who has taken her struggle with Alzheimer's disease public to help raise awareness, appeared on TODAY and said she's doing well.
"I feel great," she told Al Roker. "Happy to be here today."
"It's going pretty good," she added. "I'm learning in a new way, and I like that. It's getting better and better."
Smith, 66, was seated alongside her husband of more than two decades, Dan Gasby. The couple are the authors of a new book, "Before I Forget: Love, Hope, Help, and Acceptance in Our Fight Against Alzheimer's," which shares their story and offers advice.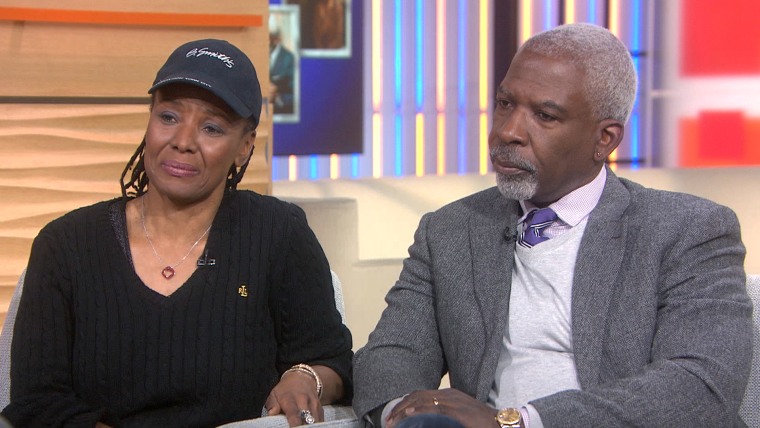 Smith, a former pioneering fashion model, restaurateur and TV host, was diagnosed with early onset Alzheimer's disease in 2013 after experiencing the subtle symptom of forgetfulness. Smith told TODAY earlier that she cried when she learned of her diagnosis.
Things took a scary turn in November 2014 when Smith wandered through New York City for more than 17 hours after she became disoriented.
Gasby has been a supportive partner since the diagnosis. The book's title, he says, has different meanings.
"It's a love story," he said. "It's one of overcoming tremendous obstacles. It's one of being honest and forthright about what relationships are and can be, and the things you don't know can make a difference."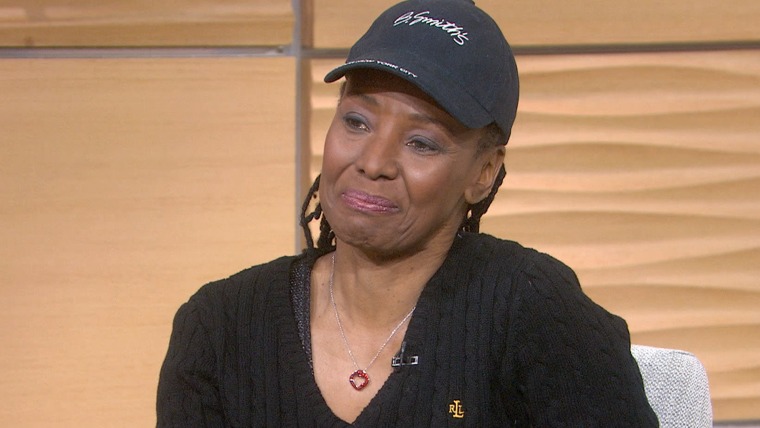 The book is about science, too, he says.
"It's also about understanding that Alzheimer's is a devastating disease that affects 5.2 million people," he said. Almost two-thirds of Americans with the disease are women, according to the Alzheimer's Association, and older African-Americans and Hispanics are more likely to have the disease than older whites are.
"I call it a 21st century civil rights issue," Gasby said. "The impact is not going to stop" without adequate funding.
Related: Alzheimer's worsens twice as fast in women
The book mentions one time when the couple first thought something might be wrong with Smith. She appeared on TODAY for a Labor Day cooking segment, but couldn't seem to remember the name of an ingredient.
It was a contrast to the Smith who was once known as "one-take Barbie," for getting it right on the first try during her eight years of television.
"They asked her a question at the start and she froze," Gasby recalled of the cooking segment. "We'd never seen that before."
Smith knew something was off too.
"I felt like this was something very different that had never happened to me," she said. "And so while I was thinking, 'OK, what am I going to do about this?' I kept trying to figure out what to do."
"I went to some of my doctors and people who knew me well enough," Smith said. Gasby added: "It took time to find the right doctors."