Maria Korcsmaros, 53, was just starting a practice swim while training for a half-Ironman on May 29, 2015. About 200 yards from the shore of Corona del Mar State Beach in California, she suddenly felt a piercing sensation in her torso.
"I thought, oh my God, I just got bit by a shark," she remembered vividly. "I didn't see or hear anything — visibility was poor and I could only see about two feet down. It was murky."
Korcsmaros started treading water, screaming loudly and frantically for help from her husband and son who were on the beach.
Lifeguards were able to make their way out to her, on a boat, in less than a minute.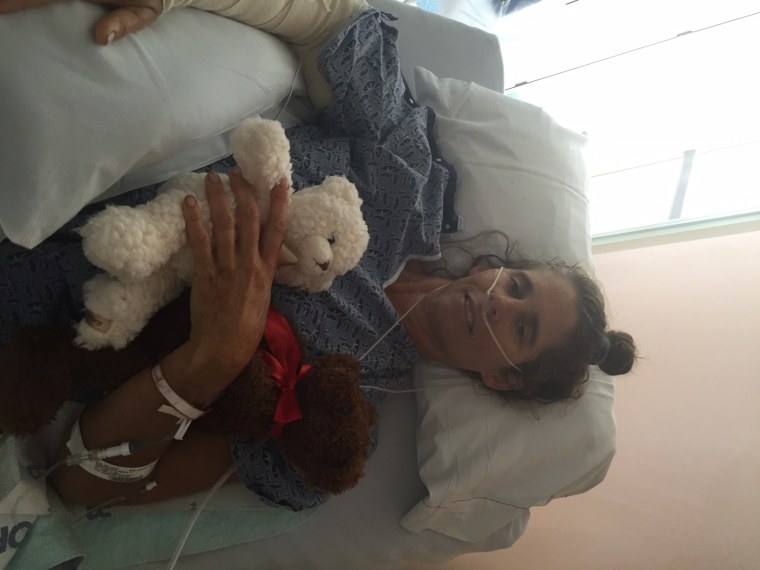 "Once they got me on the boat, I could see that my arm was gushing blood. My chest felt heavy and I couldn't breathe," Korcsmaros said. "They applied a tourniquet to my arm to stop the bleeding."
Korcsmaros remained conscious and remembers the entire ride to the hospital.
RELATED: Personal shark cages spotted on North Carolina shore, but are they real?
"I remember asking the paramedics to turn off my Garmin watch [a tracking device], so that I could get an accurate read on my swimming statistics later," Korcsmaros recalled, with a laugh.
"Because of all of the adrenaline, I didn't realize the pain I was in — I needed to fight for my survival. I needed to get to the hospital as quickly as I could," Korcsmaros recounted.
Korcsmaros was taken into surgery immediately. Because sharks have very dirty mouths, her doctors were nervous about infections, carefully cleaning every bite mark, from her upper shoulder to below her pelvis, and on her backside and lower body.
Later, shark experts from The Shark Lab at California State University, Long Beach determined she was attacked by a juvenile great white shark about nine to 10-feet long. They never found the shark.
Her tricep muscle was ripped off to the bone, but doctors were able to reattach it. Her other injuries were numerous: collapsed right lung, two broken ribs, punctured lungs, fractured pelvis and multiple wounds all over her upper body and arms.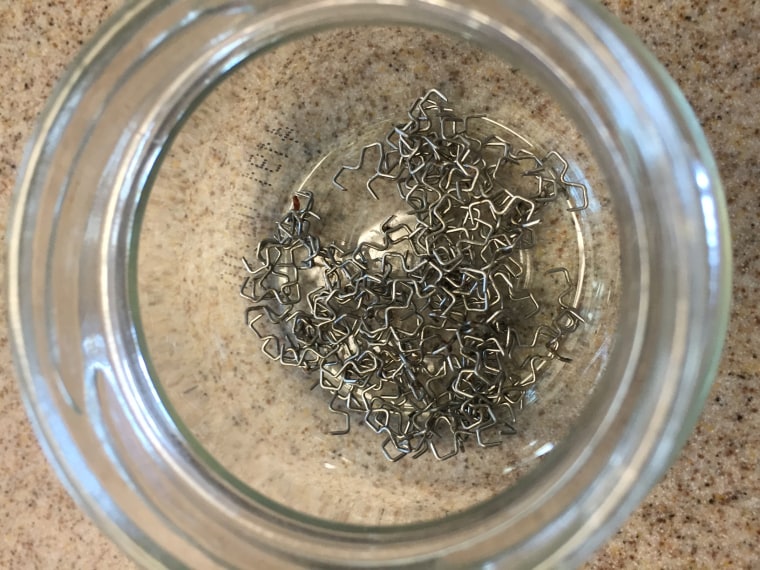 RELATED: Strength in recovery: Fitness rehab helps breast cancer survivors heal
Treading water saved her life
At a press conference two days after the incident, Korcsmaros' doctors said her stellar physical fitness may have saved her life:
"Our medical staff will definitely confirm that the patient's physical fitness was a critical element of her ability to survive what was most definitely a terrifying experience," said Jeff Corliss, a spokesman for the Ocean County Global Medical Center, where Korcsmaros was treated.
Her ability to tread water, despite losing a lot of blood, likely saved her life. Korcsmaros was released nine days later. Her new way of life was a huge adjustment for the personal trainer.
"A friend of mine told me to just keep the habit of movement going. So I decided to walk every morning," she said. "At first it was just a quarter of a mile, then a half mile and then one mile."
Korcsmaros was in a lot of pain during the first month of recovery and started seeing a physical therapist twice a week, for an hour-and-a-half. First they worked on her upper body, moving on from there. Because she was missing a piece of her triceps, for the first two to three weeks, she couldn't move her arm at all.
RELATED: Injured model recovering thanks to 'miracle after miracle'
By July, she had regained full range of motion, and her doctor gave her permission to try swimming again while she was on vacation in Canada. Her doctor encouraged her to push herself. In August, she returned to work, and now feels her body is at about 80 percent, though her ribs are still giving her pain.
On October 16, Korcsmaros will be participating in the Esprit De She, an all-women's triathlon in Mission Bay, San Diego. Her son will join her for the swimming portion and she's had to make a few modifications — she'll be using her mountain bike instead of her triathlon bike — but she's ready to go.
"Being involved in fitness helped to keep me stronger. I was stronger going in, and now I'm stronger going out," Korcsmaros said. "I'd encourage anyone that you're never too late or too old to start. My lifestyle has helped me stay strong!"