Nicole, a striking brunette, was at the top of her college class when she slipped into heroin addiction at age 20 after years of abusing prescription painkillers. She is one of seven people from idyllic Falmouth, Massachusetts featured in the hard-hitting HBO documentary "HEROIN: Cape Cod, USA" airing Dec. 28.
Nationwide, opiate addiction is an epidemic. Massachusetts alone has recently seen an average of four heroin deaths a day, double the national average, devastating families and communities.
But Nicole's story is one of hope. Today, at 26, she has been clean for a year. Brimming with enthusiasm for her physical and emotional "rebirth," she hopes to return to her studies in criminal justice and use her experience to help other struggling addicts.
Here, Nicole tells her story to TODAY.
Heroin does not discriminate between families. It can happen to anyone — whether you have a millionaire father or a prostitute mother. This is a disease. We are not people with a moral deficiency. No one chooses to be a heroin addict.
I grew up in Stoughton, Massachusetts. My father was a foreman for the union; my mother was a waitress. They taught me that if you wanted something, you had to work hard to get it.
I was young, around 13, when I first started with marijuana, alcohol, Adderall and other drugs. I was uncomfortable in my own skin. I didn't know where I fit in with people and the world. The only way I can describe it was I was wearing a wet blanket all the time. Drugs gave me the ability to take it off and breathe a little.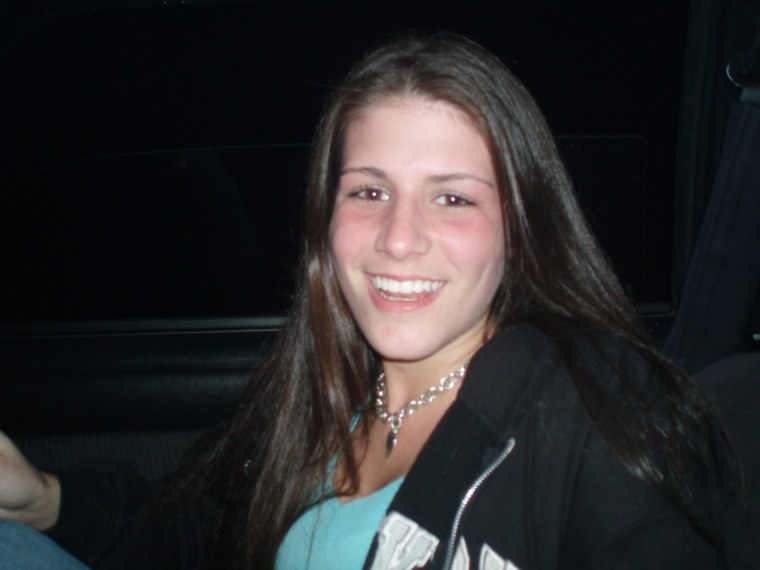 As I got older, more drugs entered the picture: ecstasy, cocaine and eventually opiates like Vicodin and Percocet.
It's sad how naive I was. I thought, This is it — I'm going to do this for the rest of my life and things will be awesome. I'll own a house, get married and have children. There's nothing to worry about.
I became addicted to opiates at age 17. They are expensive and heroin is cheaper, so by the time I was 20, I tried it when I was detoxing. At that time, my parents had no idea I was an addict, and no one was trying to stop me. I kept up a facade and led a double life for years.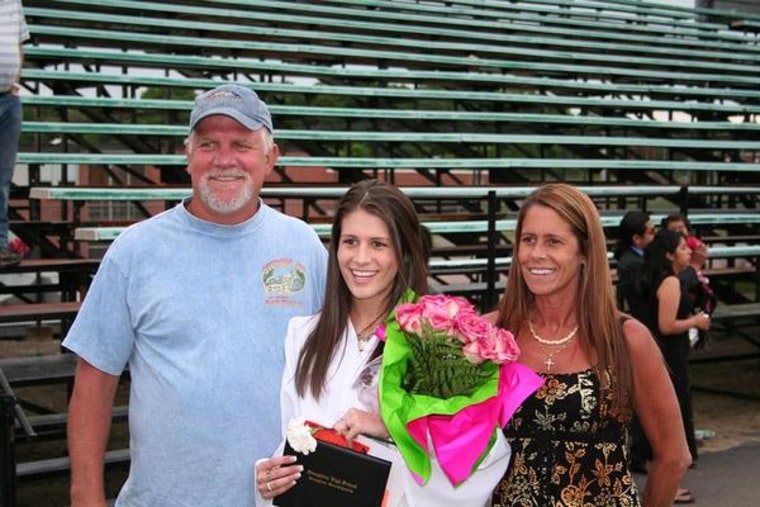 I studied criminal justice at Massasoit Community College and I graduated with high honors while abusing Percocet. I tried to turn it into a Bachelors degree in criminal justice at Bridgewater State University, but eventually dropped out due to my addiction to heroin.
For four years, I was doing heroin and mixing it with other drugs like benzodiazepines, which is dangerous. I never overdosed, but I woke up a couple times on the ground and wondered how I had got there.
I slowly started losing everything: I cashed in my savings bonds and pawned my jewelry. Then I started compromising my morals, the values my parents had taught me.
By 2013, my disease was so bad, my parents couldn't sleep at night. I would disappear and not answer the phone for months. My parents had a Section 35 — they went to court in front of a judge and signed an affidavit that my substance abuse was a danger to myself and society.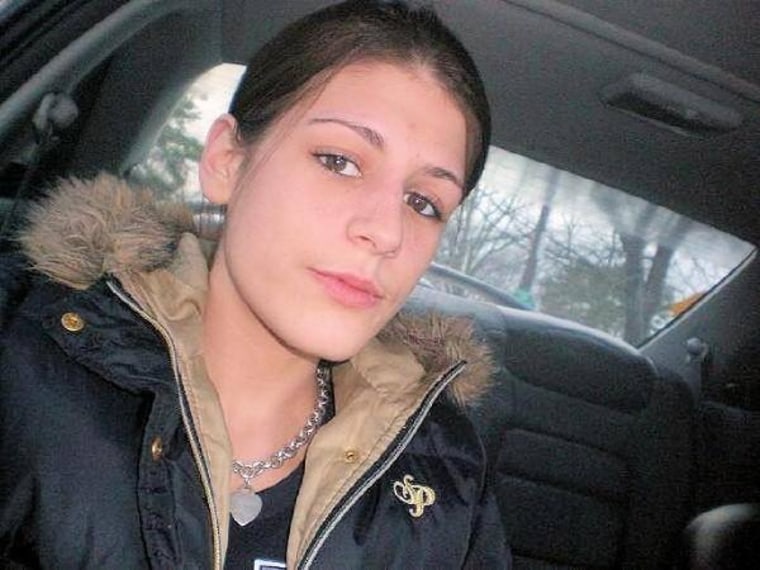 It was a three-year process trying to get clean.
In early 2014, my parents kicked me out and didn't let me back home. When I lost my family, which means the most to me, I was heartbroken and scared to continue living in active addiction.
By July 2014, I couldn't take the emotional pain anymore. I checked myself into detox with a backpack of dirty clothes.
My counselor saw that I was putting on a tough guy act. I was shutting the whole world out. He got me in his office and said, "It's OK not to be strong all the time. You can admit you are powerless." I started crying for the first time in years. He helped me to get into a 30-day women's treatment facility.
But before I could get six months clean, I relapsed, and all the feelings of being mentally broken and emotionally volatile came back. In detox, I came back with a new attitude; I was willing to do anything and everything to never pick up another drug again.
In a 12-step fellowship, I made friends who helped me get back to my recovery. Now, I am a changed person.
Always hope for tomorrow
By the end of December, I will have been clean a year and hope to celebrate at my 12-step meeting. It's amazing. I am going to suffer with the disease of addiction for the rest of my life, but I have found a new way to live.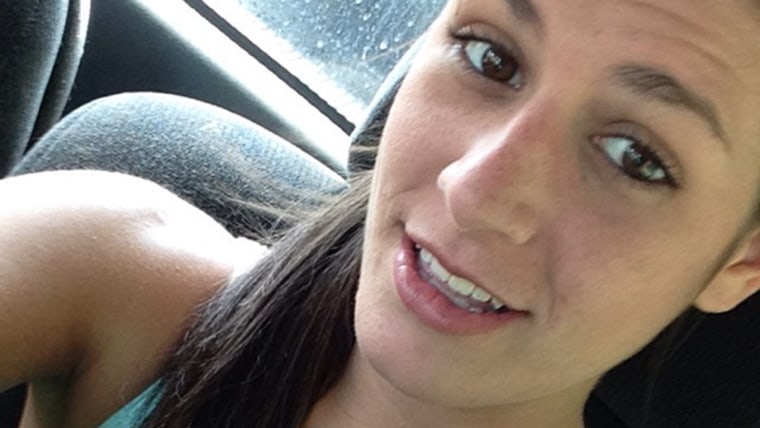 As the manager at a recovery house, I am responsible for seven other girls. I work two jobs — as a cashier at CVS and a waitress at Friendly's. It's given me the ability to rebuild my life. If I didn't have other people in recovery to stand beside me and love me when I can't love myself, I wouldn't be clean today.
After all this, I still have a beautiful relationship with my parents
I am grateful to be alive and I don't take that for granted. Two of the girls in the film didn't make it — this disease took them and that could easily have been me.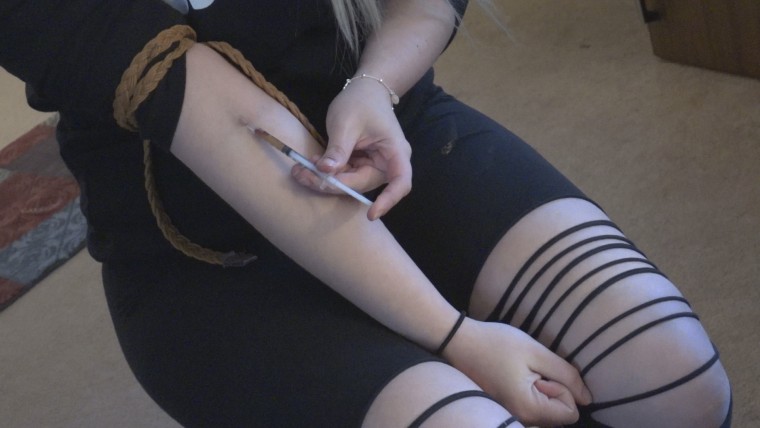 I have learned there is always hope for tomorrow. The mistakes I make today, I choose not to make tomorrow.
As much as my addiction has been a curse, it's been a blessing. It has given me the ability to rebuild my life from ground zero. I am proud of that. I lived a life that was the worst of the worst — now it's the best of the best. It's like I have been reborn.