There's often negativity associated with eating disorders, along with the stigma that it only affects women. But for 23-year-old Beau Jacobson, over-dieting and compulsive exercising became two very serious issues — both led the man to drop nearly 160 pounds.
The compulsion turned dangerous when Jacobson began obsessively counting calories. In his attempt to obtain the "perfect" body, his weight declined dramatically, and family members quickly grew concerned.
For Jacobson, the breaking point was seeing a picture of himself on stage in a high school choir performance. From then on out, he vowed that once football was over, he'd find a way to shed the weight.
"The fear of getting big again really took me to an extreme," he told TODAY.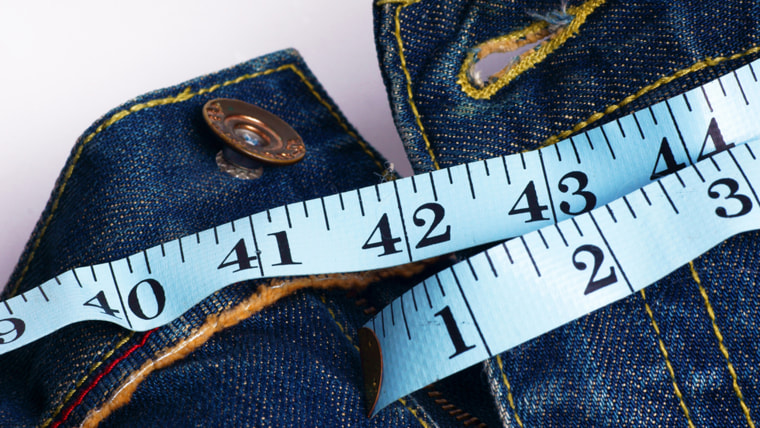 So instead of gaining the freshman 15 when he went off to college, Jacobson lost that and much more.
RELATED: Is diet or exercise best for weight loss? 4 reasons your workout doesn't work
Six days a week, the first-year student was consuming meals between 600 and 700 calories. For breakfast, he'd eat a piece or two of fruit. Then for lunch, three ounces of chicken and a cup of green beans. Dinner was almost the same — three ounces of chicken, asparagus and the occasional serving of broccoli.
His father Bruce began to worry about the changes he was noticing in his son.
"I could see his spine, his vertebrae, I could see his ribs. And I've been in the mission field and I've been to Africa and I had not seen that kinda skinny, except on a malnourished child," he said.
"After seeing that, I went back in my bedroom to pray and I wept because I thought, 'My son's dying right in front of me, he won't listen to me'".
Jacobson says he was "miserable". Even though he felt better about his looks, he was cranky and had little energy. He didn't believe that there was anything really wrong until his grandfather (who doubles as a doctor) pointed out that his frame was growing dangerously thin.
So he paid a visit to physical trainer Justin Blevins, who supplied him with workouts and a plan aimed at improving his health.
"If you're not planning out your nutrition, like you would plan out your finances, then you're gonna fail."
Jacobson is finally on his way to living a more healthy lifestyle.
RELATED: Joy Bauer's #startTODAY cleanse: Cut out these 4 food groups for a healthier you
"Now I see someone that's happy and healthy and really is having a great time," Jacobson said. "This is probably the happiest I've been in my life."
If you're worried that a loved one may be suffering, look out for the following warning signs:
An obsession with food and all its ingredients
Compulsive exercising and calorie counting
Secretive eating habits
For support, treatment options and more information, call the NEDA Helpline at (800)931-2237. A family and friends network is also available through NEDA.