While walking on the beach in Costa Rica, Molly Galbraith felt perfectly content with life. The 31-year-old owner of Girls Gone Strong had struggled with her weight and self-esteem since age 7, but on that day she felt beautiful and asked her boyfriend to snap a picture.
Several weeks later, on January 1, she realized that she had made no resolution to lose weight, gain muscle, or change her eating habits. For once, she was happy with herself.
"There's not really anything I want to change with my body," she told TODAY. "I was on this road to a compassionate relationship with my body."
She wanted to share that feeling and encourage others to love themselves. So, Galbraith posted her beach photo and a very personal message to her Facebook followers, which has since gone viral.
"Today this is a body that is loved, adored and cherished by the only person whose opinion matters — ME. This is a kind of freedom I didn't think I'd ever experience, and it feels really, really good."
But getting to this point was a difficult journey —one that started in 2012. That year, Galbraith's father passed away suddenly from pneumonia. That same year she injured her back working out, and ended a six-year relationship.
RELATED:Amy Schumer gets emotional talking about body image, empowerment on TODAY
The 5-foot-10 personal trainer's weight ballooned from 165 pounds to 183.5. That's when the remarks started.
A co-worker insinuated she was fat, in front of her colleagues. A woman warned people against training with her because they'd end up overweight. Online, people commented on how fat she looked. It was one negative attitude after the next, and it really brought down Galbraith's spirit.
When she addressed her feelings in two blog posts, "It's Hard Out Here for a Fit Chick," she realized she needed to find worth in herself, and not from what others say.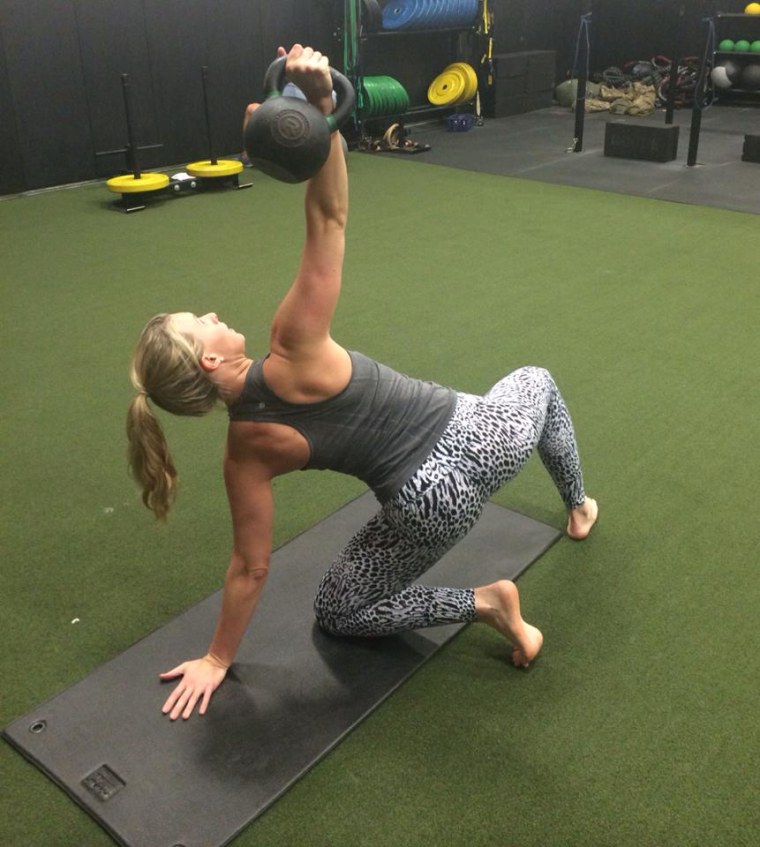 "When people tell you you're gorgeous and you take this as telling the truth and put stock in it, if someone else tells you that you are fat, [your self-esteem] comes crashing down," she said.
Over the next four years she lost weight, but also learned how to love herself. Galbraith started by changing her mantra. (She realizes that some people think mantras are far-fetched, but says many have them whether they realize it or not.)
RELATED: TODAY's 'Love Your Selfie' series explores our body image obsessions
"I look fat" is a mantra that too many women tell themselves. Some of her mantras were not ambitious; she's simply said, "I am good enough." But as time passed she became more confident and started saying "I am worthy" and "I am deserving."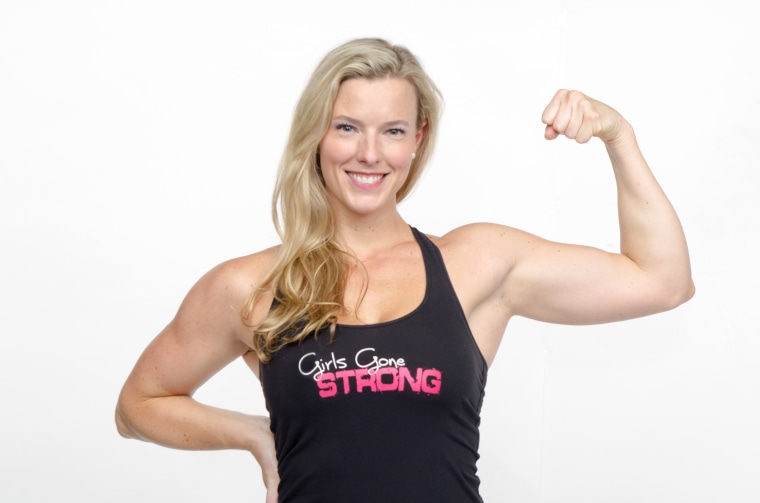 "It takes dedication. How do you get better at guitar or math or squats?" she said. "You can't go from 'I hate myself' to 'I love myself' [in one day]."
Galbraith is pleased to know that her message has touched so many people, but is also not surprised. Struggling with body image and weight concerns remain common for women.
"If you go on this journey to lose weight or to get in better shape with the goal of fixing yourself, you are always going to feel broken no matter how much you weigh or what your jeans size is," she said.
Her attitude today is much different, and her efforts now are focused on promoting body-positive messages.
"[Your body] is the only place in which you have to operate and do what you do in the world. If you spend so much time hating it and wishing it were different, it is a bad and hard place to live."