After Alisha Thames was diagnosed with breast cancer, she hid the news from her children and her students as long as she could, waiting until she had lost her hair from chemotherapy treatments.
Thames, a special education teacher in Mississippi, knew how much people depended on her strength and relied on the faith she supplied them.
"Miss Thames is like a very quiet lioness that protects not only her own family but protects her family at the school," said Richland High School principal Richard Sutton, who said he can't recall Thames missing a single day of work during her treatments.
As the finale of the #PinkPowerTODAY series, Hoda Kotb helped arrange for Thames to meet Luke Bryan, one of country music's biggest stars.
RELATED: 'Superhero' mom fighting breast cancer meets the real Wonder Woman, thanks to Hoda Kotb
Cliff Thames, Alisha's husband, had written to TODAY wanting to treat his wife to an adventure she'd always remember.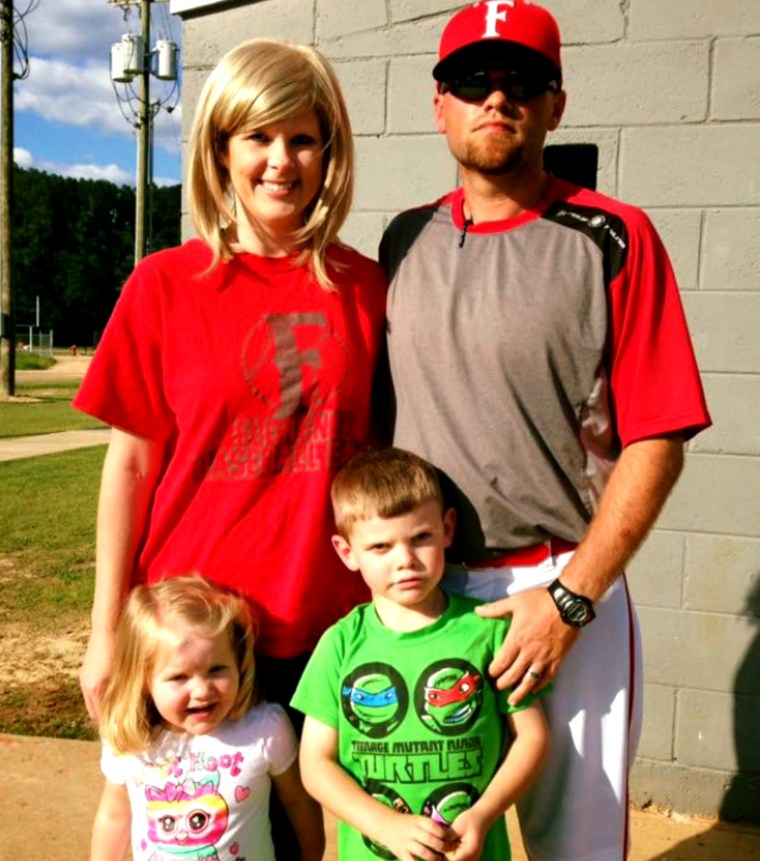 "It was an opportunity to give her a perfect day," he said. "She gets to feel spoiled and like a princess for the day."
Students described Thames as one of the kindest people they've ever known. Freshman Ervin Hayes called her more than a teacher, but "a mama you wished to have."
"She'll standup for you no matter what," he said.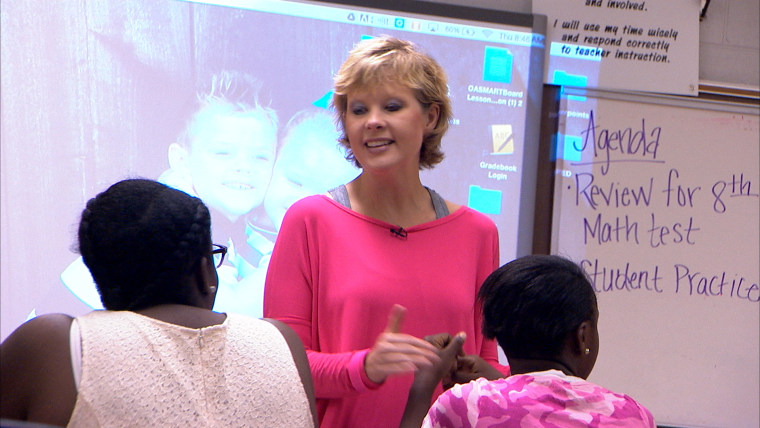 Thames admits her breast cancer battle would have been more difficult without the support of her students.
"It was hard. I wouldn't have made it had it not been for them," she said.
RELATED: Hoda Kotb surprises breast cancer patients with spa day
Thinking that she was part of a documentary on special education teachers, Thames was recently lured into a school gathering, where her husband revealed the camera crew following her was actually with TODAY.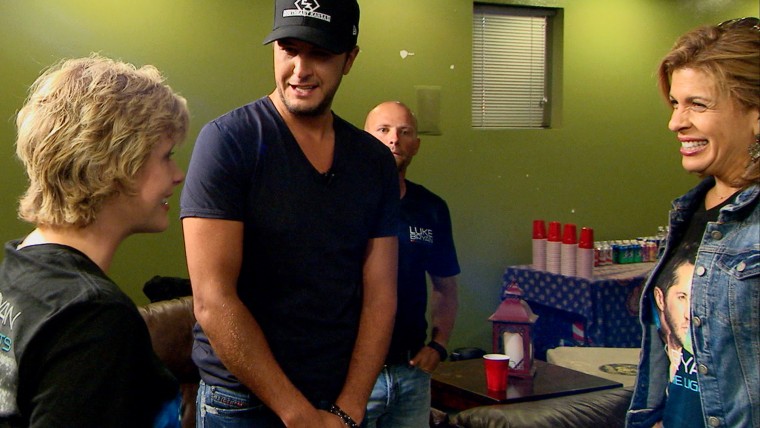 She was then whisked off to the airport for a private flight to an unknown destination. She landed in Houston, Texas, where she was greeted by Kotb on the runway.
Thames and her husband were given cowboy hats and concert T-shirt during their limousine ride to the Bryan show, which Thames revealed would be her first concert ever.
Backstage, while waiting for the show to begin, Bryan made a surprise appearance. As they chatted and posed for pictures, Thames welled up with tears.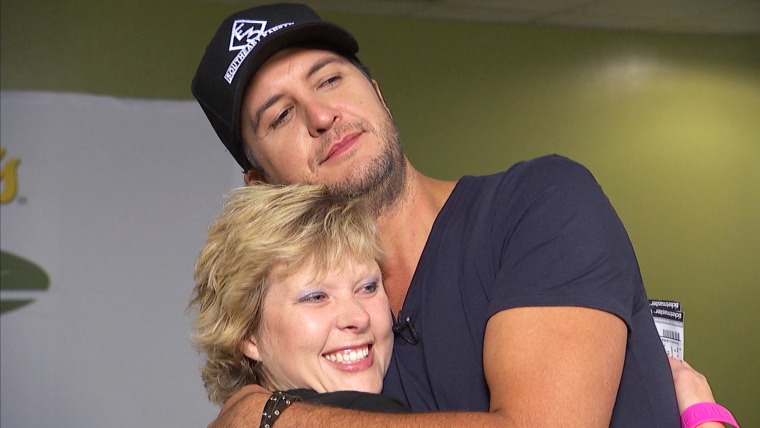 "We love doing this," Bryan told Thames, who currently is in remission from her cancer. "Sorry for everything you've been going through. We know it's a struggle. Glad you're beaten it. Awesome."