Grace West was diagnosed two years ago with stage 4, high-risk neuroblastoma. But she is one of the lucky ones.
After going to numerous treatments and hospitals, the 12-year-old began an experimental antibody treatment that "felt like you were getting a root canal on your entire body." It saved her life.
Grace's story is one of a series of social media posts, photographs and interviews featured by Humans of New York to illustrate the physically and emotionally crushing experiences of pediatric patients at the Memorial Sloan Kettering Cancer Center.
The project has raised more than $3.8 million from over 103,200 people through a crowdsourcing site established less than three weeks ago.
"It's hard for people to do stories on that because no one wants to hear about a kid being hurt and going through a life-threatening disease," said Grace.
"I though it would be cool because there isn't a lot of federal funding that goes in for pediatric cancer. The amount is almost non-existent," she told TODAY. "And building up awareness will help make a change in the pediatric cancer community."
About two-third of the money raised will go toward funding research initiatives, while the remainder will be applied to family support programs, said Nina Pickett, Memorial Sloan Kettering's Department of Pediatrics administrator.
Pickett worked closely with Humans of New York founder Brandon Stanton to find him families to interview after Stanton reached out to the hospital earlier this year.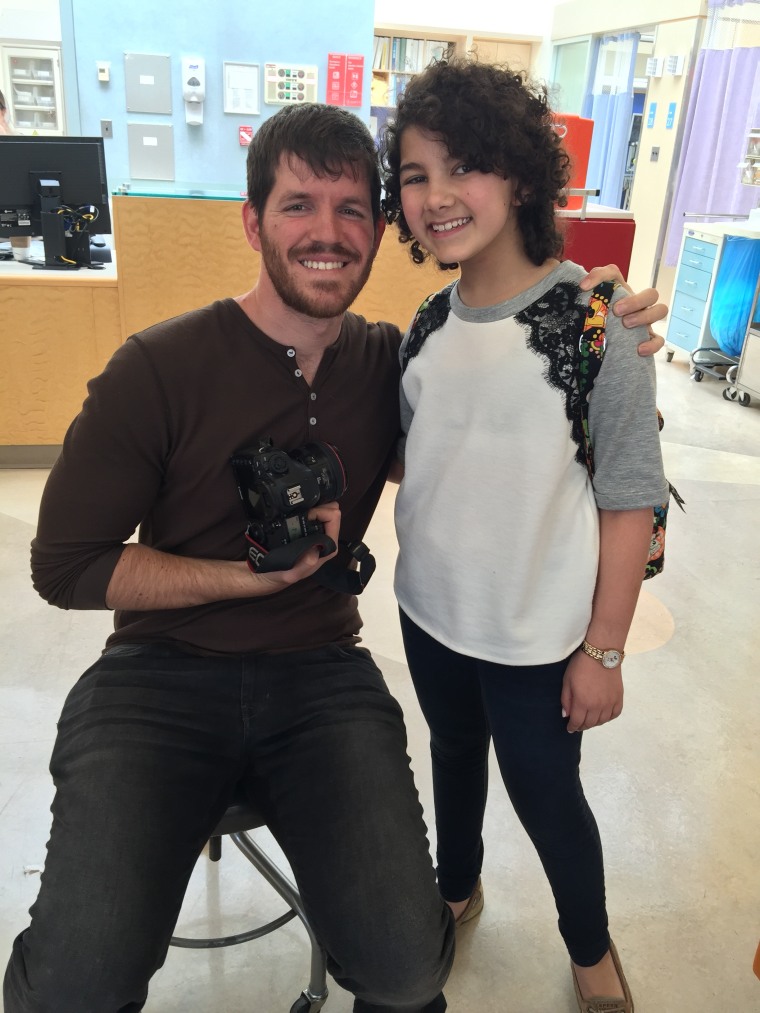 "It was extraordinarily serendipitous," Pickett told TODAY. "He had no touch with the pediatric cancer community, no knowledge of anyone affiliated, but he just had in his heart that there was so much injustice around the idea that a child would get cancer and he decided to do a series on it."
RELATED: Kids too sick to travel are seeing the world — without leaving the hospital
Pickett said she's never seen a campaign have such a big impact in such a short period of time.
"This is such a fundamental grassroots effort," she said.
Stanton and Humans of New York did not return emails seeking comment for this article.
RELATED: 'Humans of New York' creator pens sweet tribute to his late dog Susie
Aside from the money raised, Pickett said the biggest gift the series has provided has been the voice given to the pediatric cancer community — the patients, their parents and the doctors, nurses and scientists trying to cure the children.
"We know how isolating this disease is. We know how people back away. We know how families really need to uproot and get closer to treatment centers and leave their communities, and we know the fear they live with," she said.
"Brandon gave voice to that. Their story was every child's story. The fear and the anguish that the parents portrayed is any parent's fear and anguish."
RELATED: Rabbi uses martial arts to teach kids 'inner power' in fight against cancer
Only about 4 percent of federal research funds is earmarked for pediatric cancer, Pickett said. Pharmaceutical companies have little interest in developing therapies targeted at pediatric malignancies because the volume doesn't make it worth it, she said.
"If you have 12-15,000 children a year diagnosed with cancer, that's considered very, very rare. Thank goodness," she said.
But that means federal dollars instead go toward research in colon, breast, lung and other types of cancers instead.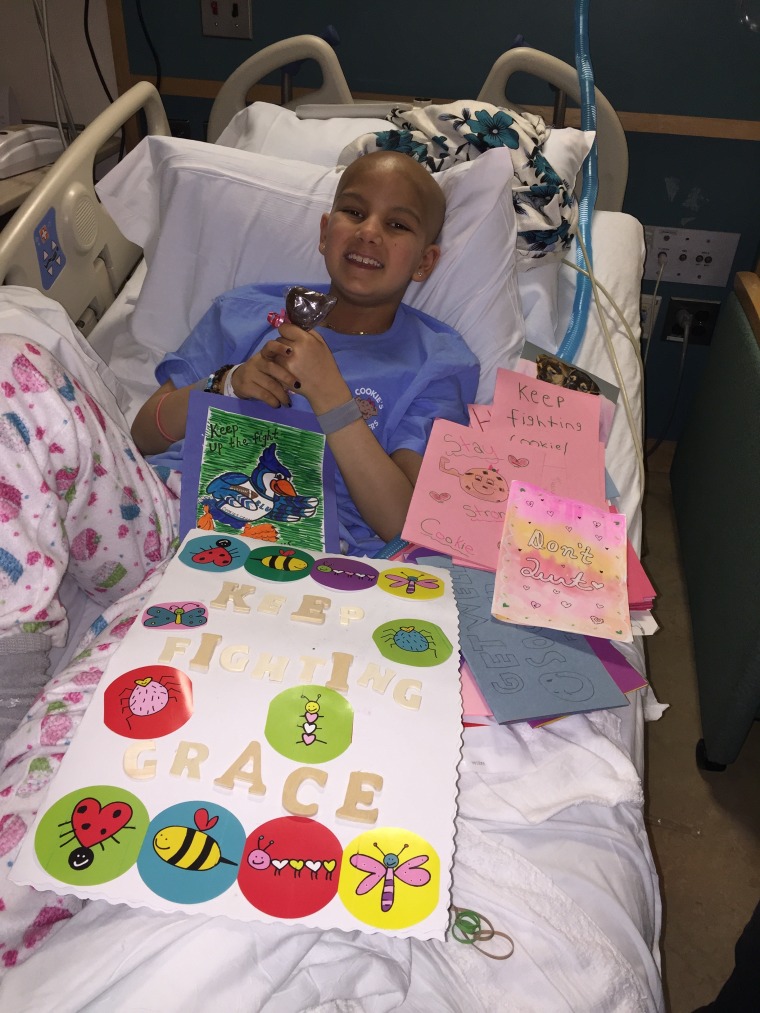 The experimental treatment Grace received was developed with $2 million in funding raised by a group of parents whose children had neuroblastoma.
"It was selfless of those parents to do that, because for a lot of them, I'm sure it wasn't in time to save their own kids," said Grace's mom, Sharon West.
West hopes the Humans of New York project will give similar hope to other parents like herself, as well as raise awareness among people who previously knew little to nothing about pediatric cancer and why funding is so crucial.
"I want people to walk away know that every dollar they give is really changing lives and making a difference," she said.
Grace, who hopes to become a pediatric surgeon one day, was declared cancer free last December after years of excruciating treatments. She once underwent radiation so strong that her mother couldn't sit next to her for two weeks.
Yet, she always adhered to a personal motto that advocated choosing to be "happy and positive" no matter the circumstances. She also maintained a sense of humor: She named her dog Topy, after her first chemotherapy drug, Topotecan.
Grace said she has high hopes for the Humans of New York project.
"I think it will help other kids like me, and it will make changes and help lead to cures for cancer," she said. "The 'Band of Parents' raised $2 million for the treatment that saved my life. With $3 million they can go farther to create cures. I hope people learn that a little can go a long way in making a difference in someone else's life."
Follow TODAY.com writer Eun Kyung Kim on Twitter or on Facebook.