An inner ear disorder that has rendered Huey Lewis unable to perform has forced the '80s hitmaker to deal with the possibility that he may not be able to return to the stage.
Lewis, 67, canceled all 40 of his remaining 2018 performances in April after revealing he is suffering from Meniere's disease, a disorder that causes vertigo, ringing in the ears and progressive hearing loss.
"I haven't come to grips with the fact that I may never sing again,'' Lewis told Jenna Bush Hager on TODAY Monday. "I'm still hoping I'm gonna get better. They say a positive attitude is important."
Huey Lewis and the News have sold more than 30 million albums worldwide with hits like "The Power of Love," "I Want a New Drug," and "Heart and Soul." After Lewis struggled to hear on stage at a tour stop in Dallas in March, he consulted multiple doctors.
"As I walked to the stage (in Dallas), it sounded like there was a jet engine going on,'' he said. "I knew something was wrong. I couldn't find pitch. Distorted. Nightmare. It's cacophony."
The disease has only affected Lewis when he's performing.
"Even though I can hear you, we can talk, I can talk on the phone — I can't sing,'' he said. "I can't hear music. I can do everything but what I love to do the most, which is a drag."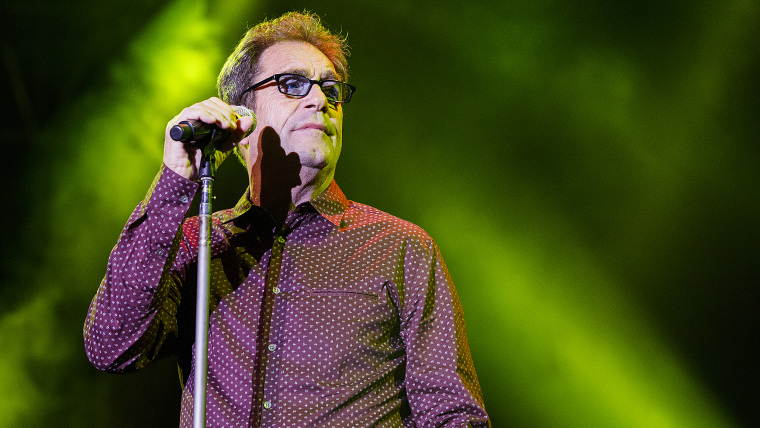 Lewis said there is no cure for Meniere's disease, but doctors have told him his condition can improve.
"They don't know what it is,'' he said. "It's a syndrome based on symptoms, and it affects people differently. All they can come up with as treatment is diet. No caffeine, lower salt, and keep your fingers crossed.
"It can get better. It just hasn't yet."
Lewis has also been working with the Starkey Hearing Technologies, which has fitted him for a cutting edge hearing aid.
It was an excruciating decision for Lewis to have cancel the tour dates for the rest of the year. He has been touring for decades and can only remember cancelling about five shows.
"I want to say I'm sorry,'' he said to his fans. "Clearly we're not spring chickens, but I've always prided myself on being reliable. I really feel bad for my guys, my team that we've been doing this for so many years together."
His struggles also come at a time when he nearly has a new album finished and there's a Broadway musical in the works featuring his hits.
Lewis hopes to one day get back to singing the classics and doing what he does best.
"It's the most exhilarating feeling in the world,'' he said. "It's the most fun thing in the world."
Follow TODAY.com writer Scott Stump on Twitter.